Fun, Interesting and Unique Things to do in Tucson
Want the inside scoop about the Best Things to do in Tucson? This is it! These are the gems, not the chains. Our local favorite off the beaten path recommendations for visitors and guests to Tucson Arizona from locals that love our city. Check them out.
Theater & Show Things to Do...
Carnival of Illusion is Vaudeville Magic, Mystery, and OOOH La La! The national recipients for "Excellence in Magic" transport you on a magical journey around the world. This is Arizona's only up-close illusion show and sells out weeks in advance. This is the thing to do for birthdays, anniversaries, and special nights out. Show tickets include a 2-for-1 dinner special on show nights. Click HERE to get the full scoop!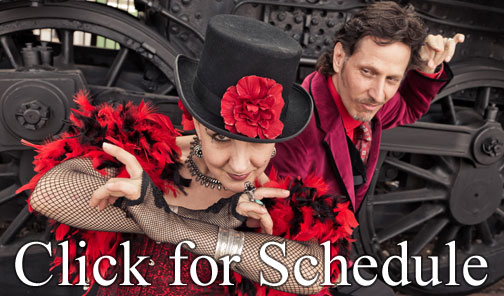 Nightlife Things to Do...
Loft Cinema - Tucson's premiere venue for art and independent films.
Hotel Congress - Historic rock club downtown. Live bands most every night.
UA Presents - The University campus hosts international performing artists.
Day Time Things to Do...
DeGrazia Gallery - Tucson landmark of legendary painter on his 10 acre desert property.
Mission San Xavier - The oldest active Catholic mission, on the reservation.
Transportation Museum - Downtown museum dedicated to the railroad history of Tucson.
El Tiradito Wishing Shrine - 1870's love triangle ended in murder now the site of a shrine.
Dining Guide Things to Do...
Vivace - Italian style fine dining with a great casual bar. Fine culinary experience.
Guero Canelo - Sonoran style hot dogs in a family outdoor Mexican experience.
Cafe Poca Cosa - Fantastic menus, fancy place. Have the house margaritas!
Il Tavolino's - Fine Italian dining with a casual and comfy atmosphere.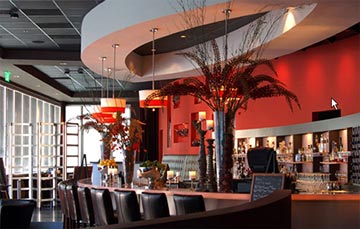 Coffee Houses Things to Do...
Chocolate Iguana - A comfortable little morning stop for a croissant and coffee.
Raging Sage - The hangout for yuppies pretending not to be yuppies. Coffee and scones.
Time Market - A neighborhood market from a different era: groceries, deli, pizza and beer.
Cafe Luce - Coffee, hang and relax.
Village Bakehouse - Our best local bakery with relaxing Sunday breakfasts outdoors.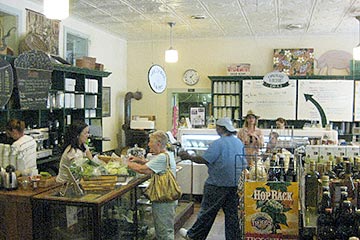 Desert Spots Things to Do...
Gates Pass - Definitely the best sunset view in Tucson.
Saguaro Park Visitor's Center - Fantastic first introduction to the Sonoran desert.
"A" Mountain - Take a walk and enjoy the downtown panorama view.
Sabino Canyon - Touristy easy and beautiful walks of the desert. Or take the tram.
Bat Colony - 40,000 bats at sunset leaving under the bridge at the Rillito and Campbell.
Arts, Culture, Museums Things to Do...
Etherton Gallery - Beautiful photoghy gallery and exhibits.
Center for Creative Photography - Modern images, great library and amazing archives.
UA State Museum - Quaint tour of local native cultures with a huge pottery exhibit.
Cool Store Things to Do...
Folk Music Store - Keeping the old world alive and sharing the magic of music.
Yikes, Bohemia, Picante - Local artsy neighboring gift stores and all things that spell F.U.N.
Native Seeds/SEARCH - Keepers of the native seeds and agricultural folklore.
Morning Star Traders & Antiques - Beautiful collections for sale of Native American jewelry.
4th Avenue - Shops and Cafes and bookstores and strolling and more.
Funky Bar Things to Do...
The Shelter - JFK meets gogo boots with "How we won the war" playing in b&w.
Vivace - Pricey but the drinks are great and so are the bartenders.
The Buffet - Tattoos, rockabilly, shufflepuck and ambience with attitude.
Cushing Street - Historic bar, restaurant & Wild West murder in the old barrio.
The Boondocks - A giant winebottle on the street marks this spot. Need we say more?
Kon Tiki - Strong and cheap, past it's heyday but still funky. No more gogo girls.
Strange and Interesting Things to Do...
Valley of the Moon - Like Watts towers for kids before air conditioning was invented.
The GlennStone Lumberjack - The ex-mascot icon for a lumber store still standing tall.
Matador and Bull -A giant fiberglass icon in Tucson and favorite spot to paint privates.
Viewing Telescope on UA Mall - Usually open most evenings to view the heavens for free.
El Presidio Park - Downtown historical area hidden among the tall (hmmm) buildings.
Major Attraction Things to Do...
Desert Museum - Not a museum but a living outdoor park with animals. Think modern zoo.
Mission San Xavier - The oldest active Catholic mission, on the O'odham reservation.
Tohono Chul Park - An intown outdoor desert experience with local art exhibits & tea house.
Tucson Zoo - An easy to walk small park with lots of nice exhibits.
Smaller Attraction Things to Do...
Tucson Botanical Gardens - Nice gardens and shade. Check out their live butterflies.
Rodeo Museum - Funky museum with beautifully restored horse drawn vehicles.
Arizona Theater Company - Fun theater in a gorgeous downtown location.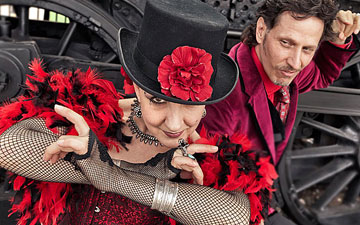 Festival Things to Do...
Tucson Meet Yourself - Oct. Celebrating the diversity of Tucson smack downtown.
Gem Show - Feb. More than gems and all over town. Think Turkish bazaar does Tucson.
Festival of Books - Mar. Celebrate everything written, word, paper or book on campus.
Dia de los Muertos - Nov. aka. Day of the Dead ala Tucson style. See it!
Open Studio Tour - Apr. Hundreds of artists open their studios and homes all over the city for two days of Open Studio Tour sharing.
Rodeo Parade - Feb. the largest non-motorized parade in the country.
A Bit Out of Town Things to Do...
Ghost Towns - A great day exploring, finding and not finding.
St. Anthony's Monastery - A Greek Orthodox Catholic monastery.
Tumacacori - One of the original Catholic missions in Arizona turning to sand.
Velvet Elvis Pizza - A beautiful drive out to Patagonia and a funky little restaurant.
Bisbee - This almost dead little ghost town is now a retro artist village.
Tombstone - Tacky and touristy but fun and unique.
Movies Things to Do...
Tucson Weekly - For titles and show times anywhere in the city.
Loft Cinema - Independent movies with beer and pizza too.
Crossroads 6 - Super scary cheap on Tuesday nights.
Screening Room - Community movies and home of the Tucson film fest.
Public Art Things to Do...
Girl with spoon mural - Behind Chicago Music. A homage to youth and humor now gone.
Rattlesnake bridge - So cool to announce downtown. Walk across too, it rattles!
Gila Monsters - In Tucson we celebrate these nocturnal, dinosaur-like creatures.
Old Farmer John Packing House - Cows, cows and more cow murals. Grant Rd. at I-10.