Dear Carnival Friend,
Just like Halloween, Carnival of Illusion is filled with mystery, surprise... and candy! Join us for a spooktacular night out; we promise there will be tricks and treats! With the rest of the holidays coming up quicker than a "headless horseman", now is also the time to book your holiday parties and group events. Call the office today to reserve your special date.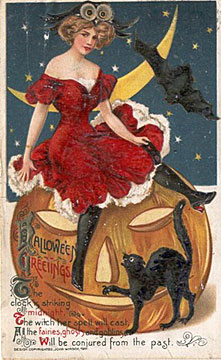 Now that our shows have opened in all three locations, we'd like to share with you a bit of recent press. Thank you Jennifer from the Examiner, Randy with Entertainment Magazine and Kaitlyn at the East Valley Tribune. We're so glad you enjoyed your "Carnival Ride". Here's a photo from a TV spot this week on Phoenix NBC "EVB Live". (More recent press here.)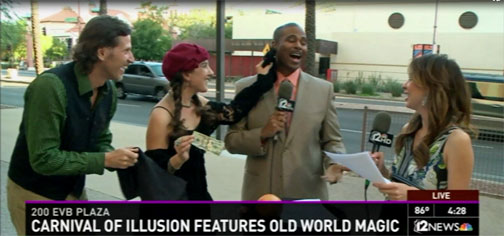 Wishing you a bewitching and happy Halloween with a cauldron full of "BOO La La!"