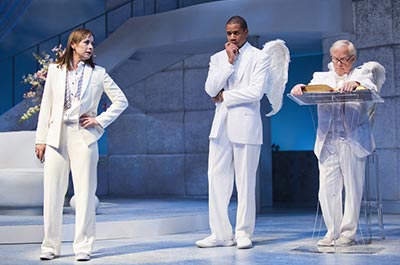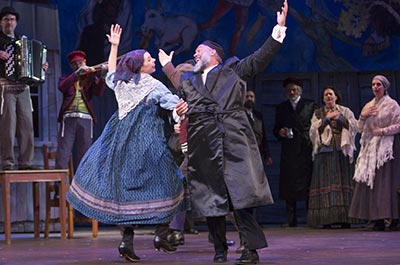 Arizona Theatre Company is 50 years old and continues to bring great professional plays and theatre to Arizona audiences, both in Tucson and Phoenix. It is well worth getting season's tickets, as it is often heard from those that go regularly that they've seldom seen a bad show at ATC. Classic works and new plays, comedies, musicals, and dramas, as well as award-winning productions. Along with great acting, you will also find that ATC does set design, costumes and other technical aspects with perfection in mind. You will walk into the theatre eager for the curtain to rise and for the show to start. Whether you see something thought-provoking, moving or simply fun, all the productions bring the same professionalism and quality to the stage.

THIS IS A LIST OF THE ATC 2019/2020 SEASON SHOWS. ONLY PHOENIX DATES ARE LISTED BELOW.
THE ROYALE:
October 3 - October 20, 2019 - Based on the life of boxer Jack Johnson, the first African-American heavyweight boxing champion. Set in 1910, it explores the troubles of the times and the man's family relationship with his sister.
SILENT SKY:
November 14 - December 1, 2019 - Based on the true story of the 19th-century astronomer Henrietta Leavitt whose contributions to science were barely being recognized at the time.
CABARET:
January 4 - January 26, 2020 - Life is a cabaret ol' chum. At least that is what the character Sally Bowles has us believe in the period piece set during the rise of Nazi Germany. This racy and disturbing story explores love and the absence of love.
MASTER HAROLD... AND THE BOYS:
February 13 - March 1, 2020 - It is South Africa in the 1950s and apartheid is still par for the course. This semi-autobiographical tale is deeply moving and speaks to fear, betrayal and injustice.
THE LEGEND OF GEORGIA MCBRIDE:
April 2 - April 19, 2020 - A zippy and fun production about what happens when you find yourself unable to continue as an Elvis impersonator and have to turn to doing drag queen shows instead. King becomes queen, and life takes on a new look.
WOMEN IN JEOPARDY!:
May 14 - May 31, 2020 - This comedy finds middle aged women turning sleuth. Lots of laughs and a mysterious disappearance to solve make for some serious good silly fun.
TUCSON LOCATION: Temple of Music and Art 330 S. Scott Ave, Tucson AZ
PHOENIX LOCATION: Herberger Theater Center, 222 E. Monroe St, Phoenix AZ
Phone Tucson Box Office: (520) 622-2823 / Phone Phoenix Box Office: (602) 256-6995

HIGHLIGHTS AT ARIZONA THEATRE COMPANY INCLUDE:
TWO CITIES / TWO VENUES - As the official State theatre for Arizona, ATC performs all works in both Tucson and Phoenix. No matter the theater, you are assured to see the same professional quality shows at both locations.
STUDENT MATINEES - These matinées are geared towards sharing theatre with youth at low or no cost to the students. Each show is followed by a post-show discussion and provides play guides to the teachers.
THEATRE ON THE GO - Traveling to classrooms across Arizona, the Learning and Education staff strive to help students get in touch with the storyteller inside themselves.
INTERNSHIPS - You can apply for an internship with the ATC Education Department, and have the opportunity to grow from an experience in the arts.

Arizona Theatre Company's Mission Statement
"The mission of Arizona Theatre Company is to inspire, engage, and entertain - one moment, one production, and one audience at a time."