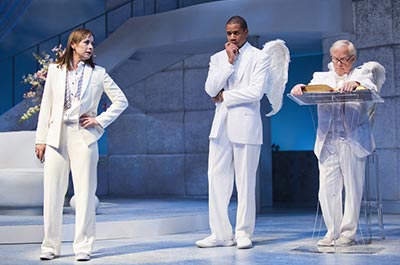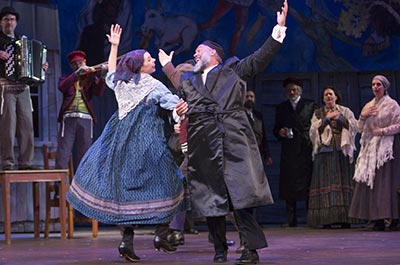 Arizona Theatre Company is 50 years old and continues to bring great professional plays and theatre to Arizona audiences, both in Tucson and Phoenix. It is well worth getting season's tickets, as it is often heard from those that go regularly that they've seldom seen a bad show at ATC. Classic works and new plays, comedies, musicals, and dramas, as well as award-winning productions. Along with great acting, you will also find that ATC does set design, costumes and other technical aspects with perfection in mind. You will walk into the theatre eager for the curtain to rise and for the show to start. Whether you see something thought-provoking, moving or simply fun, all the productions bring the same professionalism and quality to the stage.

THIS IS A LIST OF THE ATC 2018/2019 SEASON SHOWS
TWO TRAINS RUNNING:
February 14 - March 3, 2019 - A new drama set in 1969, during the civil rights movement. It explores the racial tension and political heat of the time.
AMERICAN MARIACHI:
April 4 - April 21, 2019 - A wonderful comedy with the added bonus of great mariachi music. In 1970 the idea of an all girl mariachi band was not yet born... but it was about to be!
THINGS I KNOW TO BE TRUE:
May 16 - June 2, 2019 - This is an American premiere. This play explores the deep connections between parents and their children. Can you love your children too much... or too little? A portrait of family life and family expectations.

WWW.ARIZONATHEATRE.ORGTUCSON LOCATION: Temple of Music and Art 330 S. Scott Ave, Tucson AZ
PHOENIX LOCATION: Herberger Theater Center, 222 E. Monroe St, Phoenix AZ
Phone Tucson Box Office: (520) 622-2823 / Phone Phoenix Box Office: (602) 256-6995

HIGHLIGHTS AT ARIZONA THEATRE COMPANY INCLUDE:
TWO CITIES / TWO VENUES - As the official State theatre for Arizona, ATC performs all works in both Tucson and Phoenix. No matter the theater, you are assured to see the same professional quality shows at both locations.
STUDENT MATINEES - These matinées are geared towards sharing theatre with youth at low or no cost to the students. Each show is followed by a post-show discussion and provides play guides to the teachers.
THEATRE ON THE GO - Traveling to classrooms across Arizona, the Learning and Education staff strive to help students get in touch with the storyteller inside themselves.
INTERNSHIPS - You can apply for an internship with the ATC Education Department, and have the opportunity to grow from an experience in the arts.

Arizona Theatre Company's Mission Statement
"The mission of Arizona Theatre Company is to inspire, engage, and entertain - one moment, one production, and one audience at a time."