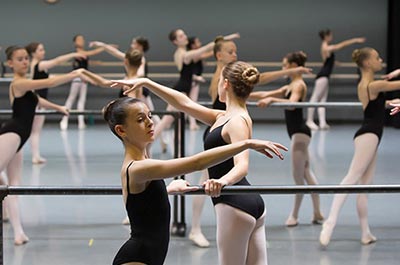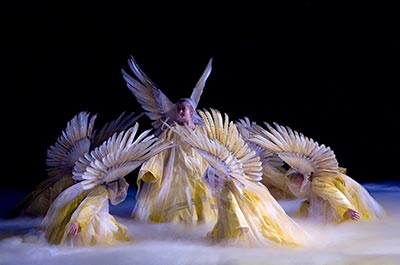 The experience of dance can move you, and leave you with impressions that sometimes last a lifetime. Ballet continues to push dancers to perfection and bring audiences into a world of awe and beauty. Arizona Ballet gives several performances per season and also provides classes for aspiring dancers of all ages. They are also dedicated to bringing ballet to the community for free, with their Ballet Under the Stars series. Ballet Arizona's artistic director Ib Anderson is originally from Denmark, where he joined the Royal Danish Ballet at the young age of 16. He went on to dance with the New York City Ballet and work with George Balanchine. He is one of a handful of artists to be authorized to work with Balanchine material.

HIGHLIGHTS FOR BALLET ARIZONA INCLUDE:
BALLET UNDER THE STARS - This program brings ballet to the Valley's local parks, offering a free performance to the community. Be sure to bring a blanket or lawn chair and enjoy the outdoor event.
THE SCHOOL - Teaching classical ballet technique, the school offers people of all ages an opportunity to learn this timeless art form. Their state-of-the-art facility gives them the opportunity to bring more classes and programs to those wishing to learn and perform.
STUDENT MATINEES - For a nominal fee, groups of students can attend a Ballet Arizona matinée production. Approximately 7,000 students per year are given the chance to see ballet, many for the first time.
COMMUNITY ANGEL NIGHTS - Once a year the Nutcracker is performed for over 2,000 parents and children through the generosity of community donations. Families that might not normally be able to afford a night out with their children are able to attend this special holiday treat.
PRE and POST-PERFORMANCE CHATS - These informational chats are free for those attending select ballets and start 45 minutes prior to the show starting. Learn about the specific ballet you are seeing and ask questions.
2835 E. Washington Street, Phoenix, AZ 85034
Main: 602-381-0184 - Box Office: 602-381-1096 - School: 602-381-0188

BALLET ARIZONA'S MISSION STATEMENT
"Ballet Arizona is an innovative and provocative professional ballet company that creates, performs, and teaches outstanding classical and contemporary ballet. The company is dedicated to preserving and celebrating classical dance while creating and commissioning new innovative works."