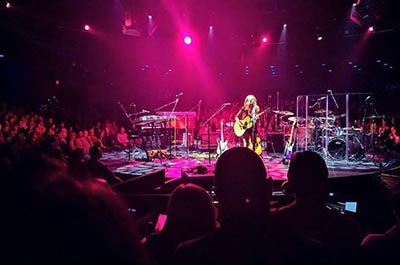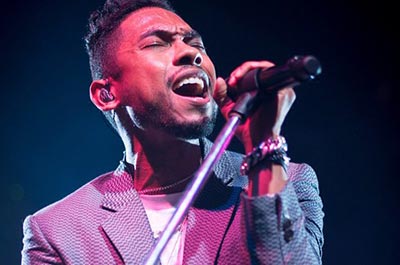 This venue is primarily for music, but other events including comedy and sports can be found at this theatre in the round. Originally designed as a conference center, the unique revolving stage made this venue popular for events. With extensive renovations in 1995 and new ownership, the Celebrity Theatre has become a favorite spot for performers, which has included such stars as Fleetwood Mac, Duran Duran, Chris Rock, and George Carlin. Adding to the great view from anywhere in the theatre is a state-of-the-art sound system which means great sound also from any seat in the house. Come early and hang out in the Celebrity Club which opens 1-2 hours before show time, with a full bar and great memorabilia on exhibit.

UPCOMING SHOWS
Not all shows at the Celebrity Theatre are listed. For a complete list of shows, click
HERE.
AMY GRANT:
February 22, 2019 - Amy is one of the only singers to cross over from Christian pop to mainstream music. Hailed as the "Queen of Christian Pop", she has also produced several albums that were well received by contemporary pop fans.
GORDON LIGHTFOOT:
March 17, 2019 - Gordon is a well-traveled Canadian folk singer who came to fame in the 1960s. He is known for songs like Sundown and Rainy Day People.
BUDDY GUY AND JIMMY VAUGHN:
April 5, 2019 - Legendary blues musicians are out to prove that the blues is alive and well, which happens to also be the title of Buddy Guy's eighteenth solo album.
SEBASTIAN MANISCALCO:
May 18, 2019 - Sebastian brings his "Stay Hungry Tour" to the stage, which is based on his successful book about his rise to fame in the comic world.
GEORGE CLINTON AND PARLIAMENT FUNKADELIC:
August 17, 2019 - This is George's final outing with his One Nation Under A Groove tour. With over 50 years of touring and recording under his belt, it is sure to be FUNKY!
RINGO STARR AND HIS ALL STARR BAND:
August 26, 2019 - Yes, this is the real, still living Ringo Starr and not a cover band. Ringo brings his live rock super-group to the stage. The line-up varies over the years, but the quality is all gold.

WWW.CELEBRITYTHEATRE.COM440 N. 32nd Street, Phoenix AZ, 85008
Phone: (602) 267-1600

HIGHLIGHTS AT THE CELEBRITY THEATRE INCLUDE:
SPACE RENTALS - The Celebrity Theatre is available to rent for special and/or private events such as fundraisers or corporate events, as well as public ticketed events.
FOOD AND DRINK - The Celebrity Club offers a full bar. There are three additional bars inside the theatre itself, so you don't have to miss any of the show while getting a drink. The South Lobby bar offers concession snacks such as popcorn, hotdogs, etc.
1/2, 3/4 or FULL ROUND - Shows here can be presented with different stage set-ups. For smaller shows there is the 1/2 or 3/4 theatre option. For the full 2650 seat house, the stage rotates and all seats face towards the center.