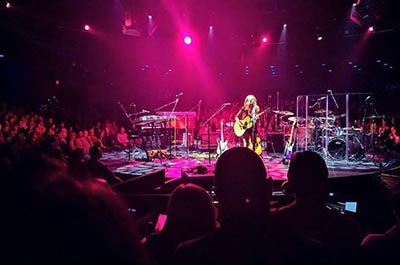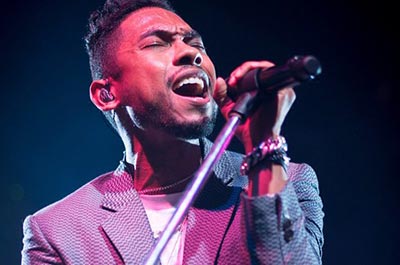 This venue is primarily for music, but other events including comedy and sports can be found at this theatre in the round. Originally designed as a conference center, the unique revolving stage made this venue popular for events. With extensive renovations in 1995 and new ownership, the Celebrity Theatre has become a favorite spot for performers, which has included such stars as Fleetwood Mac, Duran Duran, Chris Rock, and George Carlin. Adding to the great view from anywhere in the theatre is a state-of-the-art sound system which means great sound also from any seat in the house. Come early and hang out in the Celebrity Club which opens 1-2 hours before show time, with a full bar and great memorabilia on exhibit.

UPCOMING SHOWS
Not all shows at the Celebrity Theatre are listed. For a complete list of shows, click
HERE.
JOHN PRINE:
December 14, 2018 - The Tree of Forgiveness Tour. This country music star has been actively performing since the early 1970s.
FRANKIE VALLI AND THE FOUR SEASONS:
January 19 and 20, 2019 - Frankie has been thrilling audiences since 1962. He is still touring and bringing his hits to fans young and old.
AMY GRANT:
February 22, 2019 - Amy is one of the only singers to cross over from Christian pop to mainstream music. Hailed as the "Queen of Christian Pop", she has also produced several albums that were well received by contemporary pop fans.
SEBASTIAN MANISCALCO:
May 18, 2019 - Sebastian brings his "Stay Hungry Tour" to the stage, which is based on his successful book about his rise to fame in the comic world.

WWW.CELEBRITYTHEATRE.COM440 N. 32nd Street, Phoenix AZ, 85008
Phone: (602) 267-1600

HIGHLIGHTS AT THE CELEBRITY THEATRE INCLUDE:
SPACE RENTALS - The Celebrity Theatre is available to rent for special and/or private events such as fundraisers or corporate events, as well as public ticketed events.
FOOD AND DRINK - The Celebrity Club offers a full bar. There are three additional bars inside the theatre itself, so you don't have to miss any of the show while getting a drink. The South Lobby bar offers concession snacks such as popcorn, hotdogs, etc.
1/2, 3/4 or FULL ROUND - Shows here can be presented with different stage set-ups. For smaller shows there is the 1/2 or 3/4 theatre option. For the full 2650 seat house, the stage rotates and all seats face towards the center.