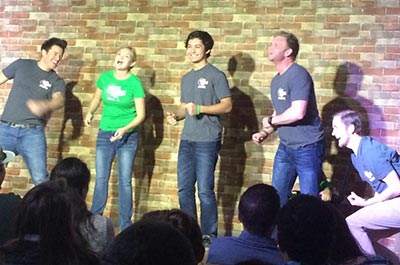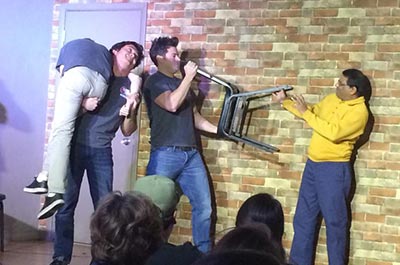 This is a family-friendly comedy improv show. Most Friday nights the Chaos Comedy team gets together and comes up with the goods right on the spot. It makes for a laughter-filled evening. Held at the Dearing Acting Studio, the show is based on audience suggestions and is great for the whole family, as they make a point to keep it clean. They also present improvised plays based on popular TV styles like the crime drama or the medical drama, taking suggestions from the audience as the play proceeds, making for a unique show each time.

UPCOMING SHOWS
IMPROV COMEDY SHOW: - Shows are performed most Friday nights at 7pm. Check out the website for specific dates to make sure there's a show, especially around holiday times, and to buy your tickets in advance. Ticket prices are about the same as going to the movies.

WWW.FACEBOOK.COM/WELOVECHAOSCOMEDY10806 N. 32nd St, Phoenix AZ 85028
Phone: (480) 313-9901
Shows Every Friday night at 7pm


CHAOS COMEDY MISSION STATEMENT
"Chaos is interested in constantly working on their craft, meeting new people, spreading the word of improvisational theater and pleasing their fans every Friday night!"