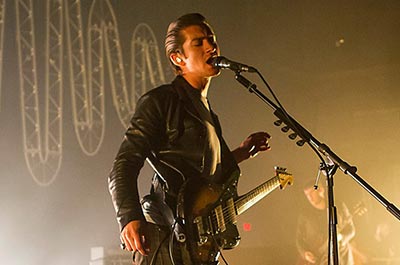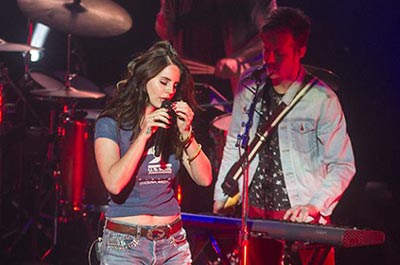 The Comerica Theatre started out as the Dodge Theatre and opened its doors in 2002 with a show by Harry Connick Jr. It has hosted many great live performances over the years including Jerry Seinfeld, Mariah Carey, George Lopez, and Janet Jackson. From comedy to music to dance, the venues state-of-the-art systems means you are sure to see quality entertainment done right. It is centrally located in the heart of downtown Phoenix, so it is easy to reach by urban transport and there is a large public parking garage across the street. Accessible seating, limited mobility seating and sight and hearing impaired seating are all available at this venue. Contact the box office for more information on special needs seating. It is recommended to arrive early to give yourself time for parking and getting seated. The doors open 1 hour prior to the show.

UPCOMING SHOWS
Not all shows at the Comerica Theatre are listed.
ZZ TOP - 50TH ANNIVERSARY TOUR:
August 29, 2019 - All three original members are still together after more than 45 years of making rock, blues and boogie. This little band from Texas is still rockin', beards and all.
LENNY KRAVITZ:
September 18, 2019 - Lenny Kravitz extended his tour in support of his 2018 album Raise Vibration, and he will now rock out Phoenix on his way to his final date at LAs Shrine Auditorium on September 21st.
JOE BONAMASSA:
October 25, 2019 - This guitar virtuoso will have every young person in the audience running to learn how to play guitar. His inspirational playing will simply knock your socks off.
CHRISTIAN NODAL:
November 16, 2019 - This Mexican singer from Sonora Mexico hit it big with his song Adios Amor. He is on tour to promote his 2nd album Ahora.
BRIAN REGAN:
December 31, 2019 - One of Seinfeld's favorite stand up comics, Brian Regan is a funny man's funny man. His shows often sell out, so be sure to get tickets early for this very funny show .
400 West Washington St. Phoenix, AZ 85003
Phone: (602) 379-2800

HIGHLIGHTS AT THE COMERICA THEATRE INCLUDE:
FULL CONCESSION AND BAR - The Comerica has a full concession along with a bar serving beer, wine and some cocktails. Of course if wanting to purchase alcohol you need to bring your ID.
RENT THE SPACE FOR SPECIAL EVENTS - Contact their director of sales if interested in renting the theatre for your special event, including corporate events, awards presentations, private concerts or even competitions.
PRE-BUY PARKING - You can secure a covered parking spot in the adjacent garage for $10. Call the box office to reserve and pay for your space before the show.
PREMIUM TICKETS - Get the special VIP treatment. Go online to purchase premium seating and get VIP Club access, receive VIP parking and get the best seats and suites in the house.