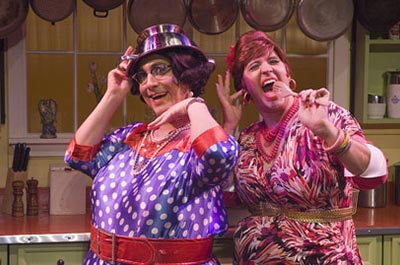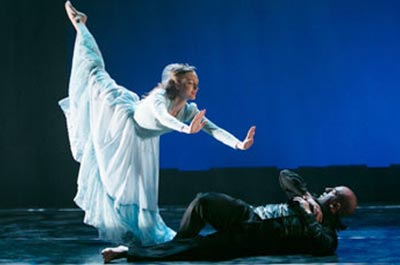 Built in 1989 as a project intended to help revitalize the Phoenix downtown area, the Herberger Theater Center has grown into a well-loved arts space and performance venue. Three resident companies share the space: The Arizona Theatre Company, Center Dance Ensemble, and iTheatre Collaborative. Some of their outreach programs for children include Theater Camp and Wolf Trap, the first focusing on homeless, abused and neglected teens and the second on preschool-aged children.

UPCOMING SHOWS
Not all shows at the Herberger Theatre are listed. For a complete list of shows, click
HERE.
WORLDS OF WONDER:
February 28 - March 3, 2019 - Produced by Center Dance Ensemble. Both new and old works, this show will feature the piece "Rite of Spring" with music by Stravinsky. The opening act will focus on the idea of creation with new works choreographed by the Center Dance Ensemble.
AN AMERICAN IN PARIS:
March 5 - March 24, 2019 - A brilliant musical which celebrates love, life, hope and romance. Featuring music by George and Ira Gershwin.
AMERICAN VOICES:
April 18, 2019 - Presented by the Center Dance Ensemble. Inspired by American poetry in celebration of National Poetry Month.
FREAKY FRIDAY:
June 14 - 30, 2019 - Presented by the Valley Youth Theatre, this is a musical comedy about a mother and daughter magically switching bodies, and all the ensuing fun.
THE ADDAMS FAMILY:
July 12 - 28, 2019 - Presented by the Herberger Theatre and the Arizona Broadway Theatre. The Addams face a family crisis when not so sweet daughter Wednesday falls in love with a normal and very sweet guy.

WWW.HERBERGERTHEATER.ORG 222 E. Monroe, Phoenix, AZ 85004
Phone: (602) 252-8497
Box Office Hours: Mon-Fri 10am-5pm, Sat & Sun 12-5pm


HIGHLIGHTS AND OUTREACH PROGRAMS AT THE HERBERGER INCLUDE:
LUNCHTIME THEATER - Pack a lunch and go to the theater. Each one act play lasts about 45 minutes long, giving the audience a wonderful opportunity to experience affordable and inspiring live theatre.
ART GALLERY - The Herberger Art Gallery features works of Arizona artists, with a portion of the proceeds from sales going to the Herberger Theater Center.
FESTIVAL OF THE ARTS - Held once a year in the month of November, this festival is a multi-faceted event. Arts of all types are highlighted including music, dance, film and a lot more. Special activities for children and food are also featured.
ARIZONA YOUNG ARTISTS COMPETITION - This competition is for young artists between the ages of 15 and 19. The artists can compete in three categories: acting, dance and voice.
HALL OF FAME - Created to honor Arizona natives who have achieved national or international acclaim. Past winners of this award include Leslie Nielsen and Alice Cooper.

HERBERGER THEATRE'S MISSION STATEMENT
"The Herberger Theater Center is a non-profit 501 (c)(3) organization whose mission is to support and foster the growth of performing arts in Phoenix as the premier performance venue, arts incubator and advocate."