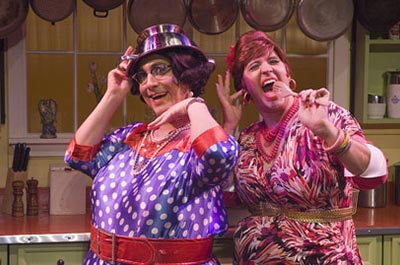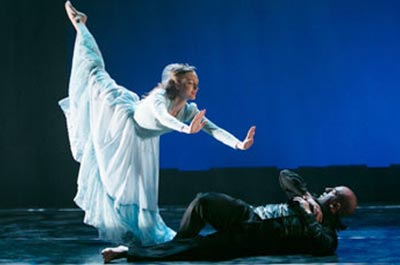 Built in 1989 as a project intended to help revitalize the Phoenix downtown area, the Herberger Theater Center has grown into a well-loved arts space and performance venue. Three resident companies share the space: The Arizona Theatre Company, Center Dance Ensemble, and iTheatre Collaborative. Some of their outreach programs for children include Theater Camp and Wolf Trap, the first focusing on homeless, abused and neglected teens and the second on preschool-aged children.

UPCOMING SHOWS
Not all shows at the Herberger Theatre are listed.
ACTUALLY:
September 6 - September 21, 2019 - Presented by ITheatre Collaborative on the KAX stage. This Arizona premiere explores the meaning of consent, and investigates gender and race politics.
SHINING BROW:
September 27 - September 29, 2019 - Presented by Arizona Opera on the center stage. This modern opera explores the complicated and sometimes challenging life of famed architect Frank Lloyd Wright.
A HAUNTING WE WILL GO:
October 17 - October 20, 2019 - Produced by Center Dance Ensemble on Stage West. This is a tribute to Frances Smith Cohen, presenting a retrospective of her past works.
HERBERGER THEATER FESTIVAL OF THE ARTS:
October 26, 2019 - This is a free event with all sorts of performances and activities both inside and outside. There is so much to see and do and it is all free!
CHATO'S KITCHEN:
November 2 - November 24, 2019 - Presented by Childsplay Theatre on Stage West. Chato the cat invites the new mice in the neighborhood over for dinner, and although Chato has plans for a mouse dinner, things don't always go as planned.
ELLA ENCHANTED: THE MUSICAL:
December 7 - December 29, 2019 - Presented by Childsplay Theatre on Center Stage. A Cinderella styled story with a twist, young Ella must outwit wicked stepsisters, ogres and her misguided fairy godmother.
CABARET:
January 4 - January 26, 2020 - Presented by Arizona Theatre Company on Center Stage. This classic musical is set in 1930s Berlin where things are starting to take a turn for the worse. Come to the Cabaret my friend....
WHEN DOUGLASS MET LINCOLN:
February 3 - February 13, 2020 - Presented by Lunch Time Theatre and produced by Grey Matters Productions. This play explores the friendship between Lincoln and Frederick Douglass in a time when intellect was king.
222 E. Monroe, Phoenix, AZ 85004
Phone: (602) 252-8497
Box Office Hours: Mon-Fri 10am-5pm, Sat & Sun 12-5pm


HIGHLIGHTS AND OUTREACH PROGRAMS AT THE HERBERGER INCLUDE:
LUNCHTIME THEATER - Pack a lunch and go to the theater. Each one act play lasts about 45 minutes long, giving the audience a wonderful opportunity to experience affordable and inspiring live theatre.
ART GALLERY - The Herberger Art Gallery features works of Arizona artists, with a portion of the proceeds from sales going to the Herberger Theater Center.
FESTIVAL OF THE ARTS - Held once a year in the month of November, this festival is a multi-faceted event. Arts of all types are highlighted including music, dance, film and a lot more. Special activities for children and food are also featured.
ARIZONA YOUNG ARTISTS COMPETITION - This competition is for young artists between the ages of 15 and 19. The artists can compete in three categories: acting, dance and voice.
HALL OF FAME - Created to honor Arizona natives who have achieved national or international acclaim. Past winners of this award include Leslie Nielsen and Alice Cooper.

HERBERGER THEATRE'S MISSION STATEMENT
"The Herberger Theater Center is a non-profit 501 (c)(3) organization whose mission is to support and foster the growth of performing arts in Phoenix as the premier performance venue, arts incubator and advocate."