MESA ARTS CENTER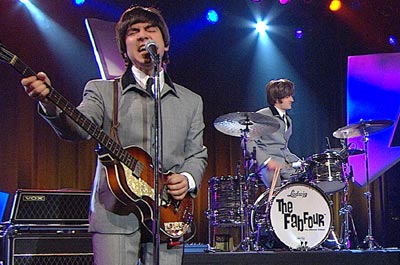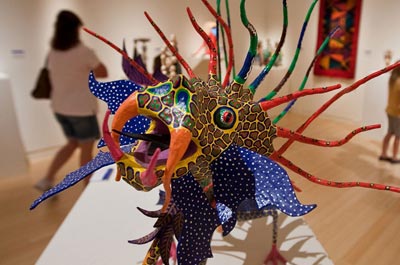 The Mesa Arts Center is truly a world-class arts facility. With 100's of performances, almost 1,000 performing and visual arts classes offered, over 15 exhibitions in the contemporary art museum and so much more each year going on, there is never a dull moment at this award-winning center. Attend one of 4 free community festivals that happen each year, or check out their free lunchtime concert series in the fall and spring. The complex itself is full of delights such as sunken courtyards, outdoor gardens, and water features, as well as four theaters ranging in size from 99 seats to over 1,500 seats. The Mesa Arts Center is the largest of its kind in the state and is worth a visit any time of the year.

UPCOMING SHOWS
Not all shows at the Mesa Arts Center are listed.
CARNIVAL OF ILLUSION:
Ongoing - All aboard for Magic, Mystery and Oooh La la! This charming duo will delight with sleight and bring the joy of illusion to you up close and personal.
CHRIS ISAAK:
August 27, 2019 - Chris has made nine albums to date and has been nominated for two Grammy awards. Along with his music career he has acted in both film and on television. Catch him with his band Silvertone for an entertaining evening of music with Chris Isaak.
KANSAS:
September 19, 2019 - Point of Know Return Tour. This classic rock band debuted their first album in 1974 and have been going strong and touring ever since. Younger generations may know them from popular video games like Guitar Hero.
CHICK COREA:
October 6, 2019 - Trilogy with Christian McBride and Brian Blade. This evening of jazz will bring this trio of masterful musicians together to make Grammy Award winning music.
FARRUQUITO:
November 12, 2019 - The New York Times claims Farruquitto is the greatest flamenco dancer of this new century. He has been dancing since the age of four and brings the purest form of flamenco to the stage.
SO YOU THINK YOU CAN DANCE LIVE:
December 3, 2019 - If you have watched and loved the television show, you will be thrilled to see the dancers from the 2019 season on stage live.
MANNHEIM STEAMROLLER CHRISTMAS BY CHIP DAVIS:
December 26, 2019 - This magical performance will continue the tradition of holiday music by Mannheim Steamroller who released their first Christmas album back in 1984. Jump on the Steamroller tradition!
CATALYST QUARTET:
January 23, 2020 - These four classically trained musicians hail from the Sphinx Competition. They are energetic and vigorous players with clarity and tight ensemble-playing. They bring an enthusiasm for contemporary works to their concerts.
RENEE FLEMING:
February 14, 2020 - Take your honey on this Valentine's Day to see one of America's artistic treasures. Renee Fleming is an acclaimed singer of opera and other classical works, and is also a recipient of the National Medal of the Arts.
One E. Main Street, Mesa AZ, 85201
Phone: (480) 644-6500
Hours: Mon-Fri 10am-7pm, Sat 10am-5pm, Sun 12-4pm


HIGHLIGHTS AT THE MESA ARTS CENTER INCLUDE:
CLASSES - Classes include the following subjects: Ceramics, Drawing, Painting, Printmaking, Glass, Jewelry and Metals, Movement, Music, Photography, Sculpture, and Theater
MESA CONTEMPORARY ARTS MUSEUM - The Mesa Arts Center has five galleries that show both juried and curated exhibitions throughout the year.
ENGAGEMENT OFFICE - Designed to help communities, schools and non-profits find ways to engage with Mesa Arts Center programs for free.
JAZZ FROM A TO Z - This program highlighting jazz contains such elements as jazz clinics, educator workshops and jazz for young people.
EATS + ARTS - Use your ticket sub or online ticket to get discounts with the Mesa Arts Center restaurant partners, in the local Mesa area.

MESA ARTS CENTER MISSION STATEMENT
"The Mesa Arts Center mission is to inspire people through engaging arts experiences that are diverse, accessible, and relevant."