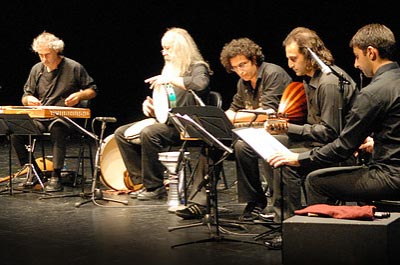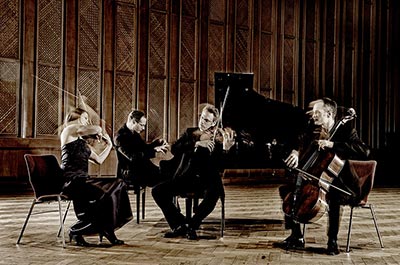 With its first season in 1961, which included a series of four concerts at the Phoenix Art Museum, the Phoenix Chamber Music Society has been bringing music to the valley for over 50 years. They have changed locations many times, with early shows at Longview Elementary School, and then at the Kerr Studio. Their latest location, the Camelback Bible Church provides an intimate yet spacious venue, perfect for complimenting the small but powerful aesthetics of chamber music.

2018-2019 SEASON
FESTIVAL CONCERT AT CAMELBACK BIBLE CHURCH, HARLEM QUARTET AND FRIENDS
Friday, March 1, 2019
AMERICAN STRING QUARTET W/ NANCY ALLEN, HARP
Friday, March 15, 2019
KALICHSTEIN-LARADO-ROBINSON
Saturday, March 30, 2019
60th SEASON PREVIEW: Dates not yet announced
Brentano Quartet w/ Dawn Upshaw
Shifrin, Polonsky, Wiley Trio
Sextet
David Finckel & Wu Han
Esher & Dover Quartets

WWW.PHOENIXCHAMBERMUSICSOCIETY.ORGVenue: Camelback Bible Church
3900 E Stanford Dr, Paradise Valley, AZ 85253
Phone: 602-252-0095

HIGHLIGHTS FOR THE PHOENIX CHAMBER MUSIC SOCIETY INCLUDE:
WINTER FESTIVAL - Don't let the name of this festival fool you... it takes place in February/March, when Phoenix weather is anything but wintry. There are seven wonderful performances to look forward to, including performances at Taliesin West and the Desert Botanical Gardens.
WINTER FESTIVAL CD - This is a two disc set. This live recording from the 2015 Winter Festival includes: The Carnival of the Animals, Schubert's String Quintet in C, and selections from the Tango performances.
RESTAURANT DISCOUNT - Receive a 20% off discount at two local restaurants on the evening of the performance. Just show your ticket to receive the discount.