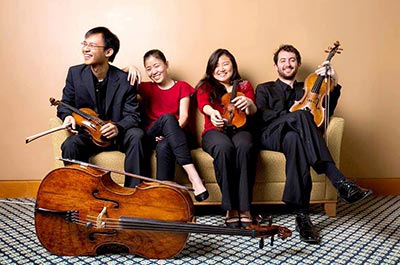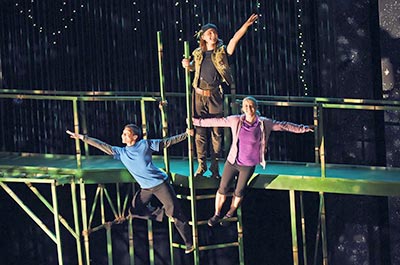 The Tempe Center for the Arts brings the community together by inviting you to enjoy the arts in a relaxed, interactive and creative way. There are plenty of enjoyable performances to attend, as well as regular programs that will have you coming back for more. Relax and enjoy art after work, a Friday night happy hour or visit the galleries and see a show. Situated on Tempe Town Lake, you will be sure to find the location helps add charm and beauty to the whole experience. There is plenty of free parking and the center is serviced by both the bus line and the local Metro Light Rail.

HIGHLIGHTS AT THE TEMPE CENTER FOR THE ARTS INCLUDE:
SONGWRITER'S SHOWCASE - Different local musicians and songwriters are joined by regional headliners for an evening of original music. These shows are taped and aired on television and are shown online.
ART AFTER WORK - Join the fun after work and create your own masterpiece. All supplies are included and no painting experience is required. Price includes one drink voucher, but eating dinner beforehand is suggested.
HELLO FRIDAY - Enjoy this happy hour event on Friday evenings from 6-8pm. Enjoy live music and sample the affordable chef-inspired food and specialty drinks.
TEMPE COMEDY CONCERT SERIES - Come for Hello Fridays and stay for some great comedy with our favorite Valley comedians. Shows start at 7:30pm.
WALK IN WEDNESDAYS - A fun and interactive open mic night where anyone can try their hand at performing. Acoustic musicians and poets are welcome and are received by an attentive and appreciative audience. Microphones, music stands and P.A. system are provided.
700 W. Rio Salado Parkway, Tempe, AZ 85281
Phone: (480) 350-2822
Box Office Hours: Mon-Fri 10am-6pm


TEMPE CENTER FOR THE ARTS MISSION STATEMENT
"A vibrant artistic home that: Engages young people, families and adults, Celebrates the fundamental role of the arts in our community, and Explores the collaboration of artists and audience. Tempe Center for the Arts values accessibility, diversity, creativity, and innovation. We realize our mission through: Innovative programming that enriches, enlightens, inspires and expands the artistic horizons of our community and an environment that supports the collaboration and exchange of diverse arts groups."