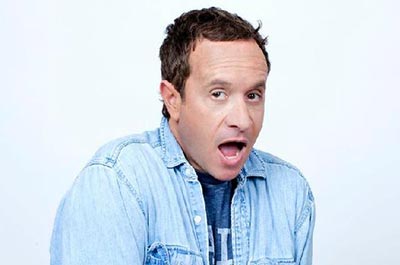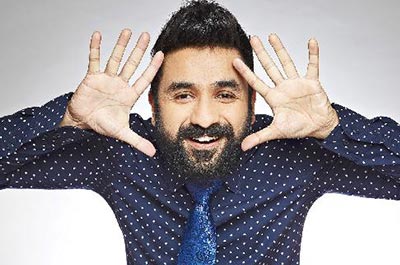 This comedy hotspot brings some of today's funniest comics to the greater Phoenix area. Reserve yourself VIP Priority Seating and receive bottle service with champagne or set up an open tab. Make sure to check shows for age restrictions. Some shows are 21+ and others 18+, and don't forget your ID. You can also book for group events and special occasions and receive a discount on ticket prices. There is a dinner menu, with great choices such as Crispy Shrimp Tacos or Pan Seared Salmon. Alas, there is the mandatory 2 drink minimum in the showroom, but it doesn't have to be an alcoholic beverage.

UPCOMING SHOWS
Not all shows at the Tempe Improv Comedy Theatre are listed. For a complete list of shows, click
HERE.
FELIPE ESPARZA:
December 7-9, 2018 - As seen on Superstore, The Eric Andre Show, Last Comic Standing and World's Dumbest… He also had a podcast What's Up Fool? on the All Things Comedy Network, and stand-up special Translate This on HBO.
DANA CARVEY:
December 13-15, 2018 - Dana has had a notable career in stand-up comedy, and is best know for his work on Saturday Night Live, as well as in the Wayne's World films.
ADAM RAY:
December 21-22, 2018 - As seen on MADtv for the CW, and in the films The Heat, Spy, and the reboot of Ghostbusters. Adam also co-hosts the game show Separation Anxiety.
ROB SCHNEIDER:
December 30-31, 2018 - As seen on Saturday Night Live, and the comedy films Deuce Bigalow: Male Gigolo, The Hot Chick, The Benchwarmers, and Grown Ups.

WWW.TEMPEIMPROV.COM930 E. University Dr., Tempe, AZ 85281
Phone: (480) 921-9877

HIGHLIGHTS AT THE TEMPE IMPROV COMEDY THEATRE INCLUDE:
FULL DINNER MENU - If you are only a little bit hungry you can find openers such as Wings or Nachos, and if you are simply starving, then their main plate entrees are a great choice. Desserts include Cheese Cake or Bad Ass Chocolate Cake.
FULL BAR AND SPECIALTY DRINKS - Get your usual beer or wine, or go wild and order a specialty drink like an Arizona Mai Tai or Sex on The Stage. You'll just have to visit the bar to find out what those are.
BOTTLE SERVICE - With First Class Priority VIP Seating, you can get a choice of bottle service while enjoying the show. Choices include wine and champagne, mini bottles or premium and call bottles. These of course satisfy the two-drink minimum in most cases.