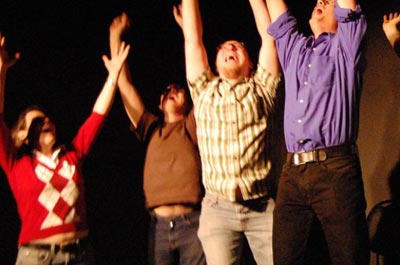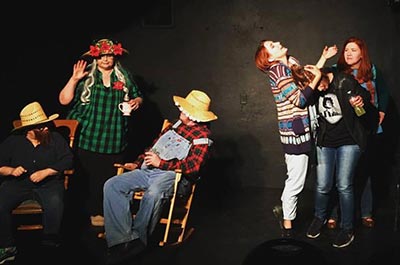 This is professional improv, and with several in-house teams that have been with the torch for 6 or more years, there is always something that is sure to get you laughing at the Torch. Check out one of their regular ongoing shows or join them for one of their "jam" sessions. It is highly recommended that you pre-purchase tickets online. Their focus is on longform improvisation, and they also have a training center where you too can learn to make it up on the spot. If you are not sure you want to commit to a whole eight-week class, they have free drop in workshops once a month.

HIGHLIGHTS AT THE TORCH THEATRE INCLUDE:
FREE DROP-IN CLASS - This class gives people the opportunity to give improv a try without having to commit to signing up for something more long term.
TEAM BUILDING WORKSHOPS - Grow your business by building teamwork, communication and learning new problem solving skills. Simple improv exercises will not only help your business, but everyone will have fun doing it!
STUDENT SHOWCASES - After taking an eight week class, students are given a chance to show off their new tricks and skills. This bi-monthly show just might launch the career of the next great comedian.
GHOSTFEST - Mix Halloween and marathon improv for a crazy weekend of comedy and fun. The fun is non-stop for 32+ hours and helps raise money for the Phoenix Improv Festival each year.
4721 N. Central Ave., Phoenix AZ
Phone: (602) 456-2876

TORCH THEATRE MISSION STATEMENT
"When The Torch Theatre began in 2007, we sought to help improvisers hone their craft and spread the word about longform improv in Phoenix, Arizona. It's become so much more than that. It's a community where our local musicians, actors, poets, dancers, comedians, writers and creative artists of all kinds can find a home to nurture their love of self-expression and collaboration."