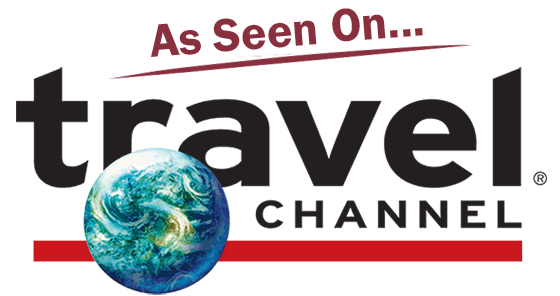 You're in good company!
Thousands have celebrated
special evenings with us.
Hurry, shows
sell out!
Select Your City & Date
for Pricing
Have Questions?
I Have Answers! Click on my

Magic Lamp.
Why is there a 12 year old age limit?

Even though this is a "clean" show, it is for the "young at heart", not the young. Shows are for audiences 12 years and above, matinees before 5pm are open to 8 years and older. Here's your excuse to get a babysitter and have a fun kid-free night out just for YOU!

How do I receive FREE invitations and discounts?

Join the 18,000+ others who signed up for our FREE quarterly VIP NEWSLETTER and receive occasional discounts, invitations, and funny behind-the-scene stories. Subscribers recently received FREE tickets to our performances at the World-Famous Magic Castle, an invitation only private club in Hollywood.

How do I buy a gift certificates?

GIFT CERTIFICATES for PHOENIX or TUCSON can be purchased for the person who has everything! BONUS: Gift certificates are not date specific allowing your guest to select the date AND location that works best for their schedule.

Do you offer group discounts?

Yes! We offer discounts for groups 10 or more for select shows. Remember to include family, friends, colleagues, and community groups. For more information on discounted group tickets CLICK HERE.

How long is the show?

The show is approximately 90 minutes including a short 10 minute intermission.

Is this a dinner show?

No, however there is a dinner BONUS for our Tucson guests at Lodge on the Desert. Treat yourself to an upscale Prime Rib or Salmon Dinner Special, dinner salad, dessert, and non-alcoholic beverage for just $59 per couple including tax AND tip! (This is a 40% discount.) Dining on property is optional and reservations are highly suggested by calling (520) 320-2003. The day of the show only, please call (520) 320-2014.

What is the cost of tickets?

Pricing is subject to location and availability. Tickets purchased in advance may cost less than shows nearly sold out. There is a per ticket service fee of $2 for Tucson, $3.50 for Phoenix, plus appropriate city and state taxes. Pricing does not include beverages or meals but does include a souvenir playbill and hand-printed tickets as your entry to a magical evening!

Do you offer special overnight room rates?

TUCSON guests receive a special room rate at Lodge on the Desert of $119 including all taxes AND breakfast for up to two adults. Please email Bart Lasner or call (520) 320-2003 to receive this special rate.
PHOENIX guests receive spectacular overnight room rates at the historic Arizona Biltmore Resort, a Waldorf Astoria property. In addition, the resort and parking fees will be waived at the end of your order.
TEMPE guests have a wonderful retro-chic hotel option at the Graduate Tempe Hotel. Less than 2 miles from the theater, this hip hotel has stylish rooms with balconies, a rooftop bar, an outdoor pool, and a cool Mexican restaurant with great margaritas.

How much is parking?

At the Arizona Biltmore, we have pre-paid your valet parking and self-parking fees (a $27 value). Tucson and Tempe parking is free. Mesa has nearby parking on their surface lot, adjacent streets, and on several public parking lots within an easy two-block walk.

Is there wheelchair accessibility?

Carnival of Illusion provides all patrons access to our shows. For Mesa and Tempe shows, please call our office as we have reserved seating. For Phoenix and Tucson, please write a note at the end of your purchase so we can make accommodations. You can always call us, we're here to assist you!

Is there hearing-impaired accessibility?

For special events, we require a minimum of four weeks notice for an ASL interpreted performance.

Can I cancel or change my reservation?

All ticket sales are final. No refunds will be issued. Parties of six or fewer may exchange their tickets to another date with a minimum of seven days notice and a $10 per person exchange fee. Please call the box office at (520) 615-5299 to request an exchange.
Where Is
Carnival Of Illusion?
New Shows Added
Every Week!
Don't see your date?
All shows sell out so be the first to be notified...