• • •

Guide to the Best Tucson Shows & Theater This Weekend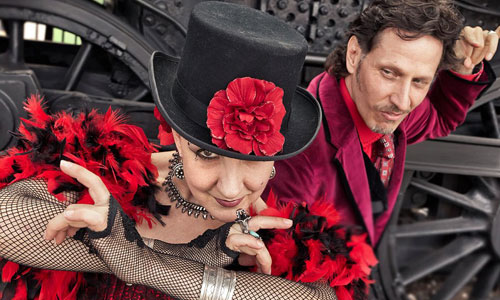 Step right up to an amazingly fun night out with Carnival of Illusion. This talented dynamic duo will delight with sleight of hand and take you "Around the World in 80 Minutes!" A perfect night out for a date with your sweetheart or celebration with family and friends. This top-rated show continues to get rave reviews in Phoenix and Tucson with their four theaters. Roland and Susan are National Recipients for "Excellence in Magic", and this is the longest-running theater show in Arizona history. So come one, come all, to an evening of old-world magic... and experience one of the TOP shows in Arizona! Carnival of Illusion is Magic, Mystery and OOOH La La!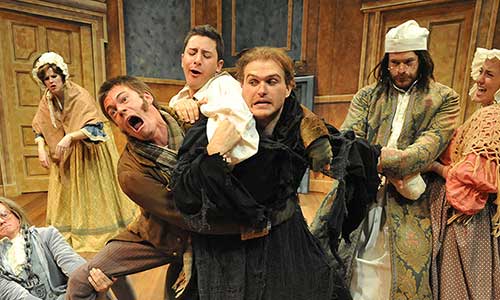 Arizona Repertory Theatre, otherwise known as ART, is the laboratory in which the University of Arizona hones students' creative processes and careers. The performers who are in the Bachelor of Fine Arts program in Acting and Musical Theatre make up the company, and come from all across the country. ART is modeled after professional classical repertory theaters. You will find mainly classical and musical productions, which are well noted for their quality and ambitious nature.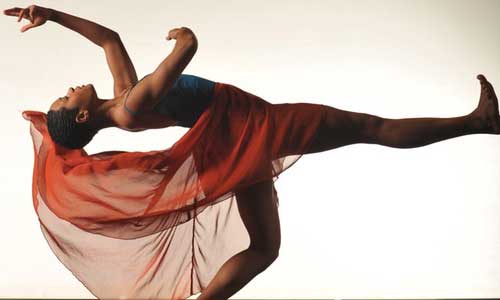 PROSCENIUM THEATRE
The Proscenium Theatre is part of Pima Community Colleges Center for the Arts, located on the college's West Campus. This 425 seat theatre is home to an eclectic mix of theater, music and dance performances. You will be pleasantly surprised by the affordable ticket prices and the added bonus of free parking. Visit the Bernall Gallery while there, which is also free, and enjoy a full theater evening of Tucson shows. With their special combination of variety and affordability, there is something theatrical for everyone happening at the Proscenium Theatre and the Center for the Arts.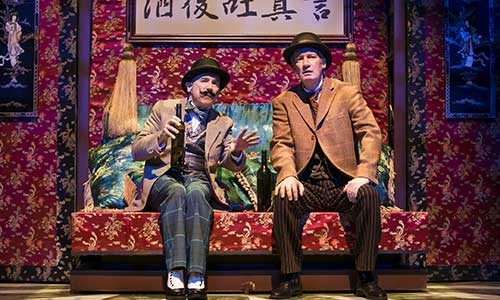 With performances in Tucson and Phoenix, the Arizona Theatre Company brings some of the best Theatre today to Arizona audiences. This preeminent professional theater is well versed in bringing their audiences award-winning shows and repeat visits. In Tucson, shows are held at the historic Temple of Music and Art with each season producing a list of carefully selected plays, from classics to modern, musicals and new works. If you are looking for a memorable night out at the theatre this weekend, then Arizona Theater Company seldom disappoints.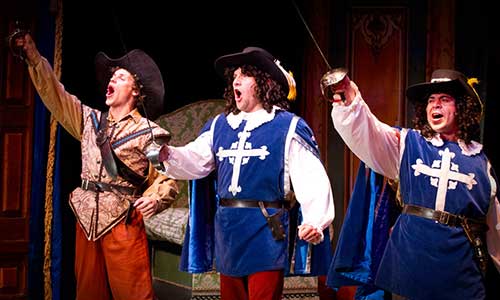 If aiming for an evening of laughter, sing-a-longs and silly spoofs, then Gaslight Theatre is the spot for you. Gaslight has been bringing their unique brand of musical comedy to Tucson for over 35 years. This all-inclusive experience is fun for the family, who will be delighted to know that they can also enjoy beer, pizza, and ice-cream along with tons of salty free popcorn while enjoying the Tucson shows. Heroes and villains abound and the audience is encouraged to cheer (or boo) to their heart's content. It's a raucous good time this weekend!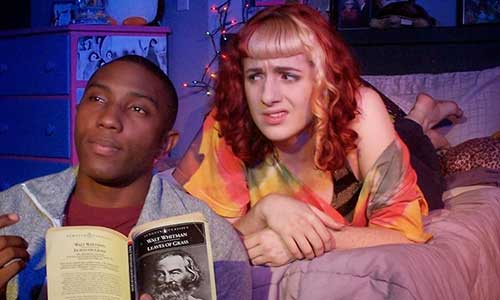 INVISIBLE THEATER
Showcasing local professional talent as well as guest artists, the Invisible Theatre strives to produce a home for local playwrights to shine, as well as producing classics and off-Broadway plays and musicals. They also have a commitment to community service, outreach, and educational programs. The Invisible Theatre has been recognized for being a leader in Tucson's arts community and is far from being invisible in its efforts towards fun theater shows in Tucson.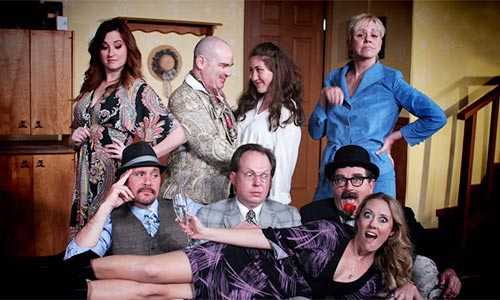 With five different theater programs knitted together under the Live Theatre Workshop umbrella, there is truly a show for everyone. Utilizing local talent, encouraging youth to attend the theater, and providing low cost theater tickets are all part of their aim. With lots of opportunity for theater education and a strong family theater program, they support people of all ages to participate in Tucson live theater. It is truly an eclectic mix of theater offerings and opportunities for local Tucsonans.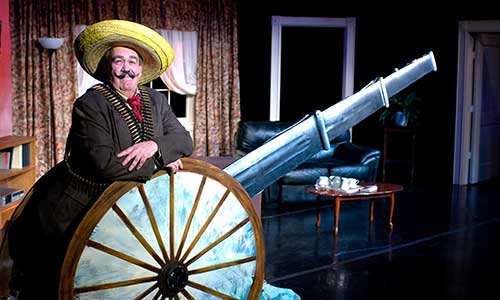 Borderlands is a theater company that focuses on the development and exploration of works that voice the diversity of issues connected to the U.S./Mexico border region. The main voice being reflected in their works is that of the Latino/Chicano/Mexicano but all voices of the region are worked with various perspectives. Using the "border" as a metaphor that flavors their choice of works, they have a rich history of looking at community issues, bringing them front and center. The works are often deep, personal and reflective and succeed in helping to express the issues of the Tucson and beyond.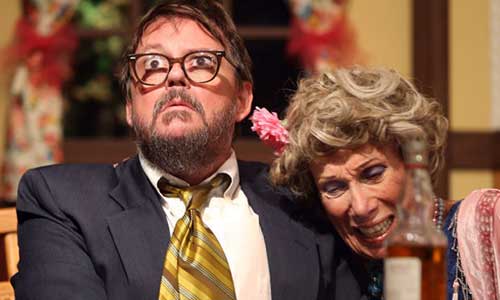 COMEDY PLAYHOUSE
The Comedy Playhouse is a small, intimate venue which seats 40 but packs a punch with their light, fun, comedy classics and mysteries. Ticket prices are seriously affordable and show times include weekend evenings and Sunday matinées. Productions include full plays as well as the "Comedy/Mystery Genius Of..." series. As they say at the Comedy Playhouse, "Come for the fun of it!"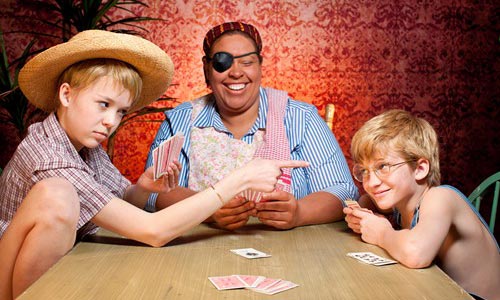 This small but power-packed non-profit professional theatre company is solely devoted to presenting musicals. Its productions have won local theatre awards and have been very well received by local theatre critics and reviewers. Arizona Onstage Productions chooses challenging and unique pieces, and have a working relationship with the University of Arizona and other organizations. This hard-working company has been bringing musical theatre to Tucson audiences since 2003 and presents three to four musical productions per year.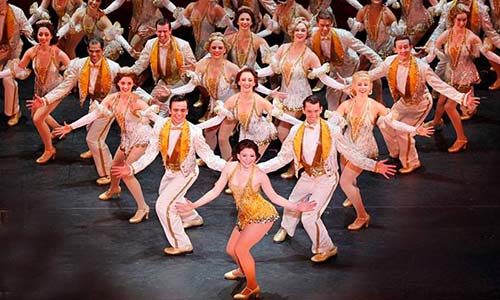 If you are dreaming of seeing a really big Broadway blockbuster hit like The Lion King or Phantom of the Opera, without having to travel all the way to New York, then you are in luck! Broadway in Tucson has been bringing big hits to Tucson since 2004. You'll find them performing at UA Centennial Hall, where every seat in the house is a great seat. So grab a friend and get yourself tickets to a show that will most likely knock your socks off with its big production numbers and musical extravaganzas.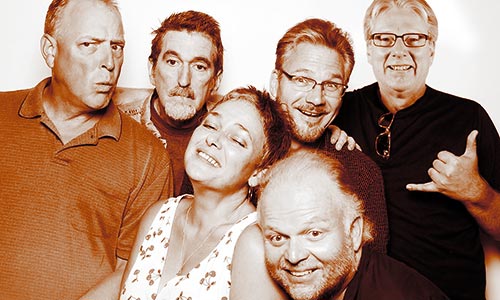 Laffs Comedy Caffe is Tucson's only comedy club. Come for a night of food, drink and well... laughs! Nationally touring stand-up comics can be found every weekend, generally two shows per night. Or come Thursday night for their open mic night where you can even get up on stage and try it for yourself. Not only can you test your mettle onstage, but Thursday nights are free. Top-name acts have been known to pass through this Tucson club including, Jerry Seinfeld and Ellen Degeneres, so come by to get your dose of comic relief.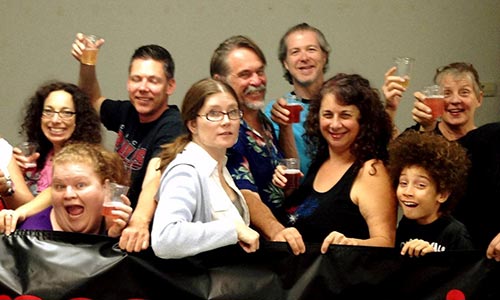 Tucson improv theater is alive and well. With a new permanent location, you can catch this team of wacky, make it up on the spot thespians, doing their thing with Tucson shows this weekend as well as some other evenings. The audience throws out ideas for games and scenes and these brave improv souls use what's given, and have tons of fun in the process. Bring the whole family because it doesn't cost an arm and a leg like the movies and the shows are family friendly. Classes are also offered if you think you have what it takes to be funny at a moment's notice.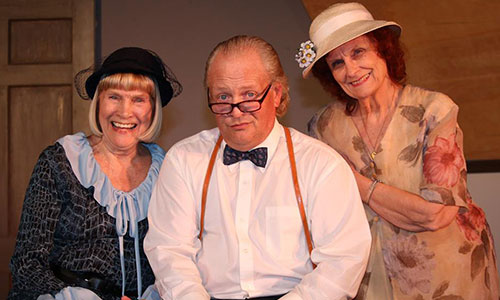 COMMUNITY PLAYHOUSE
The Community Playhouse is home to the Community Players, a small non-profit theater company in Tucson. Their central location and totally affordable ticket prices, make this a great "little" theater to check out. They have several productions per season and shows are generally on weekends. The talent for each show is drawn from local Tucsonans who do a great job of producing shows that appeal to a wide audience. The playhouse also has a One Act Play Festival each year. Arizona playwrights can enter to have their plays read and judged and the top three plays are then staged. Reservations for all Tucson shows are recommended.
Copyright 2018. All rights reserved.
Sitemap