Fun and Unique Things to do in Tucson this Weekend
Want the inside scoop about the Best Things to do in Tucson? This is it! These are the gems, not the chains. Our local favorite off the beaten path recommendations for visitors and guests to Tucson Arizona from locals that love our city. Check out our personal take on the 10 best things to do in Tucson.

BEST THING TO DO...
Carnival of Illusion: An Intimate Evening of MAGIC, MYSTERY and OOOH LA LA! STEP RIGHT UP and get ready to Laugh, Have Fun, and Celebrate a magical night out with Carnival of Illusion! This top-rated attraction is "Revitalizing Magic" by blending their international theme with all the charms of a Vaudeville-inspired roadshow. Join the thousands of guests who celebrated magical Date-Nights, Anniversaries, Holidays, and Special Nights Out. This is a Must-See for tourists and armchair travelers alike. Carnival of Illusion is Magic, Mystery, and OOOH La La!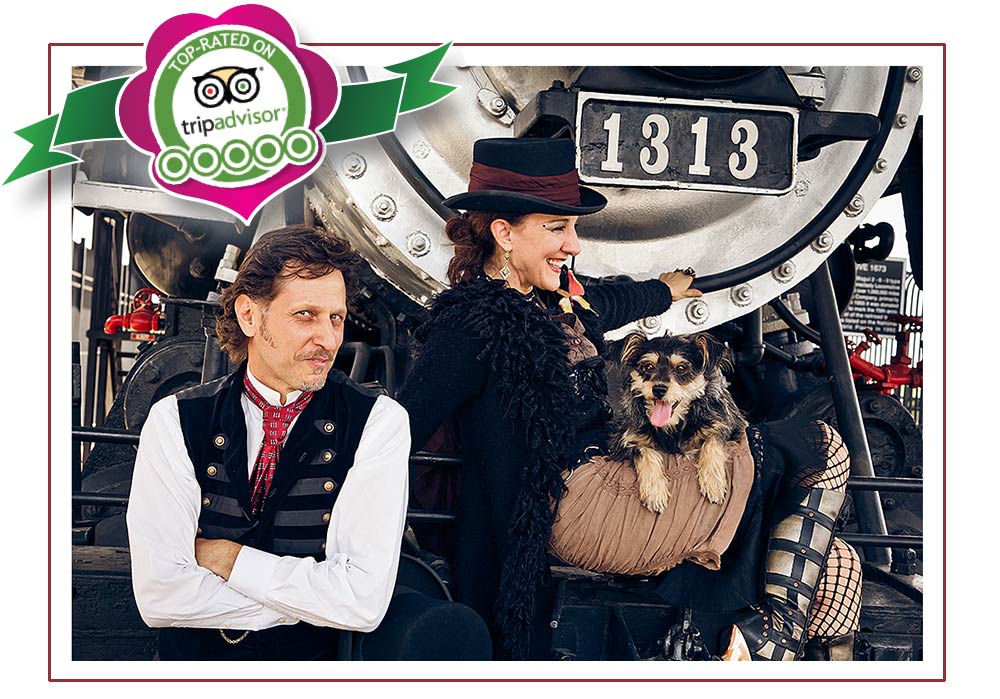 CLICK HERE FOR SHOW DATES! Shows SELL OUT in advance due to the popularity and intimate nature of this boutique theater. Book your seats early! Advance reservations required.

Fun Nightlife Things to Do...
Loft Cinema - Tucson's premiere venue for art and independent films. This Tucson favorite art house is host to several film festivals throughout the year as well as film discussions with the artists. Documentaries, foreign films and cult classics are also part of the bill. Each month they also hold a short film contest. So grab yourself a beer and a slice of pizza at the concession stand and settle in for a movie.

Hotel Congress - Historic hotel and nightclub in downtown Tucson with live music. Enjoy a drink outside on the patio on a warm summer night, or head inside to the lobby lounge or club bar. The Cup Cafe is also a hip spot for an upscale dinner and/or dessert. Famous for being the place where the gangster John Dillinger was brought to justice, this hotel has lots of ghosts and stories to boot.

UA Presents -The University campus hosts international performing artists. You will want to check each seasons offerings for greats in music, comedy and dance. Past artists have included the Kodo Drummer's of Japan, Tony Bennet and the Twyla Tharpe dance company. They also offer discounts at the beginning of each season for show packages.
Fun Daytime Things to Do...
DeGrazia Gallery of the Sun - Tucson landmark of the legendary painter Ted DeGrazia. This artist became famous for his paintings of children of the Southwest, after doing a Unicef card that was sent to millions. He also was a ceramic artist. His Gallery of the Sun is a wonderful preserved example of old-time Southwest living and expression. Visit the gallery for a feel for the life of a real Southwest artist.

Mission San Xavier - The oldest active Catholic mission on the Tohono O'odham reservation. The mission church was completed in 1797, but the mission itself was established in 1692 by Father Eusebio Kino. At one point the mission was part of Mexico until 1854 when it joined the United States as part of the Gadsden Purchase. The mission is free to all visitors and over 200,000 people each year come to see this example of Spanish Colonial architecture.

Transportation Museum - Downtown museum dedicated to the railroad history of Tucson. Locomotive #1673, which was built in 1900, is displayed on the premises. Each year the museum is host to the Silver Spike Festival which celebrates the first trains coming to Tucson in the late 1800s.

El Tiradito Wishing Shrine - An 1870's love triangle ended in murder and is now the site of a shrine. This soap opera-like tale focuses on the death of an adulterous young man who was in love with his mother-in-law. The tale ends in tragedy for all, and the young ranch hand was buried on the site of the shrine, where he was brutally murdered by his father-in-law. People visit the shrine hoping for help with their love lives and their broken hearts.
Fun Dining Guide Things to Do...
Vivace - Italian style fine dining with a great casual bar. Fine culinary experience.

Guero Canelo - Sonoran style hot dogs in a family outdoor Mexican experience.

Cafe Poca Cosa - Fantastic menus, fancy place. Have the house margaritas!

Il Tavolino's - Fine Italian dining with a casual and comfy atmosphere.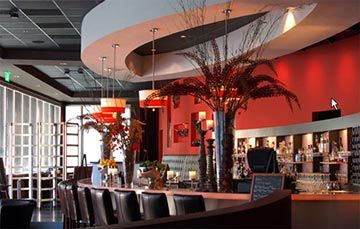 Fun Coffee Houses Things to Do...
Chocolate Iguana - A comfortable little morning stop for a croissant and coffee.

Raging Sage - The hangout for yuppies pretending not to be yuppies. Coffee and scones.

Time Market - A neighborhood market from a different era: groceries, deli, pizza and beer.

Cafe Luce - Coffee, hang and relax.

Village Bakehouse - Our best local bakery with relaxing Sunday breakfasts outdoors.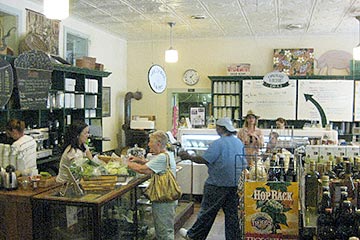 Beautiful Desert Spots Things to Do...
Gates Pass - Definitely the best sunset view in Tucson. When you reach the top of Gate's pass there is a pull-off that leads you to a parking lot. The look out at sunset is very memorable. The pass itself used to be much more dangerous, but it was widened and improved in 2006.

Saguaro Park Visitor's Center - Fantastic first introduction to the Sonoran desert, there are actually two parks, one east and one west. There are visitor centers at both parks, although the western visitor's center is a little more robust. You can watch a short film at either location that explains the Sonoran Desert from the viewpoint of the Native Americans from this region.

"A" Mountain - Take a walk and enjoy the downtown panorama view. This bird's eye view of the city can also be reached by car. The winding road takes you around the small "mountain" and up about halfway to a viewing spot. The rest of the way can be hiked on foot if you feel like a short stroll through the desrt. The view reaches from the far west side of the city to north, east, and southern views.

Sabino Canyon - Touristy, easy and beautiful walks of the desert, or take the tram. This canyon is a favorite with locals and tourists for its easy and beautiful hikes, with plenty of water features. Be forewarned that there is a cost to enter the park during daylight hours. People do however take the wide and safe trail up the canyon on moonlit nights either with or without a flashlight.

Bat Colony - 40,000 bats at sunset leaving under the bridge at the Rillito and Campbell. Living hidden under the bridge by day, these small and helpful creatures rest all day, so that they can leave their beds at sunset and head out for nighttime dining. They eat insects and mosquitoes, which they are so helpful in ridding us of. After watching the bats, you can take a stroll along the Riitto river, but remember it is getting dark so best to bring a flashlight if you plan to go far.
Interesting Arts, Culture, Museums Things to Do...
Etherton Gallery - Beautiful photography gallery and exhibits. The Etherton Gallery specializes in 19th and 20th century photography as well as contemporary photography. They also highlight the art of local and regional artists working in several types of media.

Center for Creative Photography - Modern images, great library and amazing archives. This center is located on the campus of the University of Arizona and is also a research facility. It is one of the finest academic art museums for photography there is.

UA State Museum - A comprehensive look at local native cultures, with displays of pottery, basketry and other anthropological artifacts. This research museum cares for more than 3 million objects and was opened in 1893, making it the oldest anthropology museum in the Southwest. Each year they host the Southwest Indian Art Fair, which highlights the works of over 200 native artists of the region.
Cool Store Things to Do...
Folk Music Store - Keeping the old world alive and sharing the magic of music. This shop has recently changed owners but still retains all the charm. Chock full of vintage and used equipment for sale with a few new items thrown in for good measure, you will find all kinds of instruments here. So if you are looking to buy, or have something to sell or put on consignment, then this is a great place to start.

Yikes, Picante - Local artsy neighboring gift store and all things that spell F.U.N. This is a toy store but not just for kids. They describe themselves as a cornocopia for the curious, and offer toys, novelties, wacky books, kooky science projects and all kinds of what-not. A great place to find a gift for the someone who has everything.

Native Seeds/SEARCH - Keepers of the native seeds and agricultural folklore. Native Seeds/Search focus on crop diversity to secure food supplies for the future. Along with seed banking and seed distribution they also provide education and research. You can aquire local seeds through several different programs or go into their retail store for smaller amounts. Also on offer are gifts that focus on local products.

Morning Star Traders & Antiques - Beautiful collections for sale of Native American jewelry.

4th Avenue - Shops and cafes and bookstores and strolling and more. 4th Avenue is the trendy, fun street where an easy afternoon can be spent strolling up and down visiting the many shops and curiosities. Small cafes and restaurants can be found all along the street, including many of Tucson's favorite pizza joints. Twice a year they host the 4th Avenue Street Fair, when the street closes down and the whole city comes out to wander about, shop from hundreds of artisan vendors, and listen to music.
Funky Bar Things to Do...
The Shelter - JFK meets gogo boots with "How we won the war" playing in b&w.

Vivace - Pricey but the drinks are great and so are the bartenders.

The Buffet - Tattoos, rockabilly, shufflepuck and ambience with attitude.

Cushing Street - Historic bar, restaurant & Wild West murder in the old barrio.

The Boondocks - A giant winebottle on the street marks this spot. Need we say more?

Kon Tiki - Strong and cheap, past it's heyday but still funky. No more gogo girls.
Strange and Interesting Things to Do...
Valley of the Moon - Like Watts towers for kids before air conditioning was invented.

The GlennStone Lumberjack - The ex-mascot icon for a lumber store still standing tall.

Matador and Bull -A giant fiberglass icon in Tucson and favorite spot to paint privates.

Viewing Telescope at Flandreau - Run by volunteers, call first to check and see if it will be open.

El Presidio Park - Downtown historical area hidden among the tall (hmmm) buildings.
Major Attraction Things to Do...
Desert Museum - Not a museum but a living outdoor park with animals. Think modern zoo. This is one of Tucson's all time favorite visitor spots, and is the go-to place to take friends who know nothing about the Sonoran Desert. Well appointed trails lead amongst native plants and animal habitats. There is also a display that focuses on the geology of the area, another that teaches about the wetlands and a daily demonstration of raptors to name just a few of the many reasons to visit.

Mission San Xavier - The oldest active Catholic mission, located on the O'odham reservation. The mission was established in 1692 by Father Kino and the church itself was finished in 1797. There is no charge to visit the mission. Extensive restoration has been done over the years, and a team of international conservationists are working to keep the church looking beautiful and in its original state.

Tohono Chul Park - An intown, outdoor desert experience with local art exhibits & tea house. This 49-acre botanical garden is devoted to desert plants, and allows the visitor to leisurely walk amongst cactus and succulents to their hearts content. The tea house is a very popular spot for lunch, and there is also a lovely gift shop on the premises. Each year at a special time when the night blooming cerius cactus start to show off, you can visit the garden in the dark with your flashlight and catch this bizarre cactus flower in action.

Reid Park Zoo - An easy to walk small zoo with lots of nice exhibits. Located in Reid Park, this small but fun zoo has all the usual characters: zebras, lions, elephants and giraffes, just to name a few. There are also a few surprises like the dwarf screaming hairy armadillo and the bearded dragon. The perfect place for some family fun.
Smaller Attraction Things to Do...
Tucson Botanical Gardens - Nice gardens and shade. Another of Tucson's treasures, this garden is host to Butterfly Magic each year between October and May. Walk into a special greenhouse filled to the brim with colorful butterflies feeding, flying and sometimes even landing on you. You might even catch site of a bright little frog or two. Also on premise is a quaint cafe with the best eggs benedict in town.

Rodeo Parade Museum - Funky museum with beautifully restored horse drawn vehicles. Located at the Tucson Rodeo Parade grounds, this museum is only open from January through the first week of April.

Arizona Theater Company - Professional theater in a gorgeous downtown location. Arizona Theater Company has been bringing top notch theater to Tucson and Phoenix for half a century. Their performers, directors, costumes, and scenery are simply outstanding. Everything from classics to premieres to award-winning plays, you will find nothing but great theater here.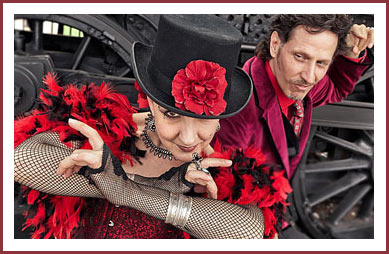 Festival Things to Do...
Tucson Meet Yourself - Oct. Celebrating the diversity of Tucson, this three day event highlights the ethnic mix of cultures in Tucson, while showing off the arts and culinary expressions of each culture. With several stages and tons of food trucks, you will find yourself strolling the streets of downtown Tucson eating something delicious, and then catching a really great performance. The best part is it's free!

Gem Show - Feb. This is one of the world's biggest gem and mineral shows. With more exhibitions than can possibly be visited during the two week event, you will be overwhelmed and overjoyed at the vast quantities of gems, jewelry, fossils and more!! What started out as strictly a gem and mineral show, has grown to include vendors of other wares. But if it is a real crystal ball or a million year old fossil you are looking for, this is the place.

Festival of Books - Mar. Celebrate everything written, word, paper or book. The Festival of Books is held each year on the campus of the University of Arizona. With special readings by authors as well as book signings and such, this is a bookworms best day out.

Dia de los Muertos - Nov. aka. Day of the Dead ala Tucson style. See it! This event culminates with a huge parade that honors the dead. With huge puppets, drum groups, dance groups and hordes of people all decked out to resemble skeletons, this is not your typical parade.

Open Studio Tour - Apr. Hundreds of artists open their studios and homes all over the city for two days of Open Studio Tours. Talk with the artists and find out what makes them and their art tick. Purchase something new for the wall or that little nook that needed something special. Grab yourself a map of the event and pick an area. Some areas are dense with artists and you can stroll from one to another. Others are a drive to get to. There is certainly lots to inspire!

Tucson Rodeo Parade - Feb. the largest non-motorized parade in the country, otherwise known as the La Fiesta de los Vaqueros. The first parade started in 1925, and has been a traditional part of the Tucson Rodeo ever since.
A Bit Out of Town Things to Do...
Ghost Towns - A great day exploring, finding and not finding. If you enjoy getting in your vehicle for a good long drive into the middle of nowhere, then this is a great way to spend the day or even the weekend. Arizona is full of history, old mining towns and long derelict outposts. A good off road vehicle is recommended to reach many of the sites.

St. Anthony's Monastery - A Greek Orthodox Catholic monastery. This is a functioning monastery where the monks practice daily ritual and prayer and also work that includes gardening, woodworking and food preparation. You are welcome to visit as a day guest, but note that proper attire is required. St. Anthony's also accepts those on pilgrimage and retreat.

Tumacacori National Historical Park - The park helps to preserve the ruins of three historic Spanish collonial missions on 47 acres of land. There is a visitors center as well as a bookstore and museum at the park. Guided tours are available. There is also a small fee to enter the park. The oldest of the three missions is San Jose de Tumacacori, and it built on the site of a Pima Indian Village. It is also the best preserved.

Velvet Elvis Pizza - A beautiful drive out to Patagonia will reward you with the opportunity to eat at this fun little restaurant. This small town of under a thousand people is in an area known for its bird watching, cowboy culture and nearby ghost towns. The Velvet Elvis is the best place to stop for some modern eats when visiting the area.

Bisbee - This small town known for its mining history is now a retro artist village. Popular with tourists, it has a fabulous old hotel and lots of smaller inns and bed and breakfasts. The main street houses lots of fun shops, galleries, cafes and restaurants. There are also daily tours of the old Copper Queen mine which was one of the biggest copper producing mines in Arizona for almost 100 years.

Tombstone - Tacky and touristy but fun and unique. Tombstone is famous for its gunslinging history where the shootout at the OK Corral took place. Founded after silver was discovered in the area, it grew to be a sizeable town almost overnight, burning down and being rebuilt several times. Vist for the reenactments, the museums or the history. It's all about the old west in Tombstone Arizona.
Movies Things to Do...
Loft Cinema - Independent movies with beer and pizza too. This favorite art house in the center of the city is the place to catch a real movie like a documentary, foreign film, short film or cult classic. They also are host to several film festivals each year, including a children's film festival.

Roadhouse Cinemas - The only movie theater in town where you can order food and drink right from your seat. Showing all the latest movies, check it out on Tuesday nights when it is just $6 for a movie all day long. On occasion you will find a screening of a classic movie.

Screening Room - Community movies and home of the Arizona International Film Festival. This small downtown theater also hosts live music, open mic nights and screenings of old movies.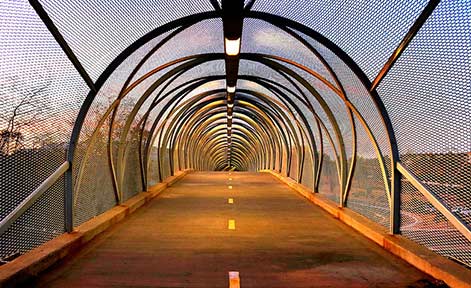 Public Art Things to Do...
Rattlesnake Bridge - Standing at the gateway to downtown Tucson, this more recent addition to Tucson makes for an intesting site. This is strictly a pedestrian and bicycle bridge. Walking between the fangs and along the "body" of the snake, you will notice that it does indeed rattle!

Gila Monsters - In Tucson we celebrate these large venemous lizards. Did you know they only eat 5-10 times per year? They spend most of their time in burrows underground. If you really want to see one in the living flesh, visit the Sonoran Desert Museum (see listing above). Otherwise these sculptures can be found in the median along Irvington bridge, just west of Mission.

Old Farmer John Packing House - Cows, cows and more cow murals. Grant Rd. at I-10. The mural was painted by Australian-born artist Leslie Grimes in the 1960s.
Don't think this is the only list for local and unique (not to mention quirky) things to do in our wonderful town. So, please come and visit, have fun, and play BUT don't move here!