Dear Carnival Friend,

Greeting from a whirlwind of a summer! Here's a FEW SECRETS and YOU'RE THE FIRST TO KNOW...Take a moment and read FOUR FUN FACTS...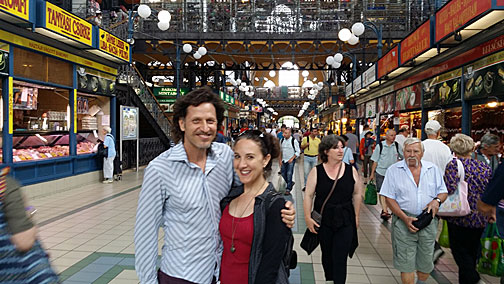 Budapest Central Market
1) The 6th Season of Carnival of Illusion begins this Fall and a limited number of tickets have been released for the first run of shows. Get your choice seats now at
Carnival of Illusion
. As a THANK YOU for subscribing to our newsletter, use Gift Code "
SignUp
" for your special discount. Offer valid on tickets purchased from 31 July through 13 August 2014.
2) We are THRILLED to announce our NEWEST LOCATION!!! In addition to the Historic Arizona Biltmore Resort in Phoenix and the Doubletree Hotel in Tucson, we have partnered with the
Mesa Arts Center
. C
ompleted in 2005, it is the largest comprehensive arts development in the state composed of
state-of-the-art theaters, studios, and visual art galleries (located 20 miles east of Phoenix). We're very excited to be included in this season's performance schedule, OOH LA LA!
3) Slip into your Tango shoes and have a peek at the latest video short by Tribeca Film guru, Jonathan VanBallenberghe (even Harriette has a cameo). Click
here
then scroll down.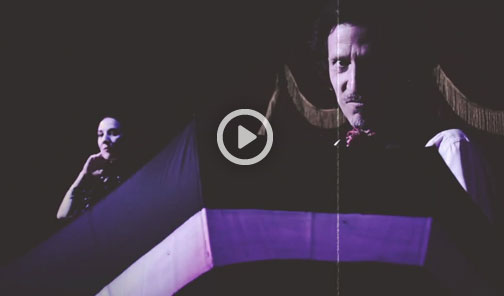 4) Looking forward to TAOM in Dallas/Ft Worth, one of the largest magic conventions in the country. We are included among a stellar line-up of magicians and the gala show is open to the general public. To all of our friends in DFW and for those passing through the 29-31 of August, drop us a line and we'll forward the details.
Wishing you the magic of love, travel, and delightful cool breezes for your summertime heat,
Susan and Roland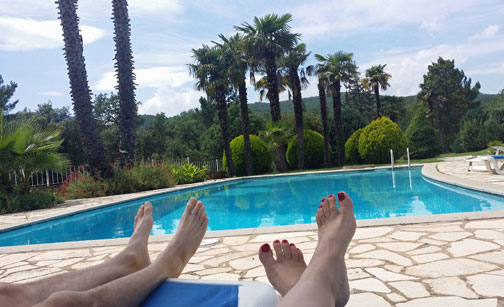 Just outside Barcelona enjoying a bit of calm before the storm.



Stay Connected