What are the BEST Magic Shows (in London) for 2022?

Posted:
Whether in London as an eager-eyed tourist or a tube-saavy local, you can catch the magic by seeing one of many shows such as Derren Brown, Conjuring at the Court, The Magic Hour, and The Gentleman Cheater Magic Show to name a few.
As every grade-school child will tell you, Great Britain is the home of magic because of Harry Potter. Older, more seasoned magic buffs have known about Merlin's magical abilities for centuries. It is only natural then that London would be a city thriving with magical treats and illusionists par excellence. So whether you get there on an iconic double-decker bus, or know how to navigate London's underground tube, there are plenty of ways to find yourself at one of London's magical parlours, or a London magicians' well-crafted show. And if you really try, you might even find yourself magically transported to Hogwarts, unless of course you're a muggle.
ALL London Magic Shows TODAY
London, home of wizards, pixies, fairies, and magic!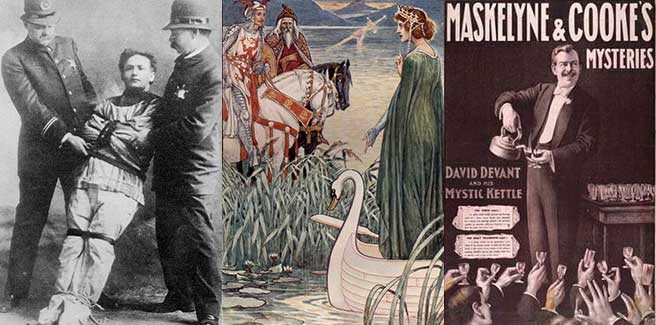 Of all the cities of western Europe, none have had a front seat to shaping the face of the globe quite like London. From nation building to conquering new lands to influencing modern society, London has been a key player in the history of the world. But if you look deeper, that history has quite a bit of magic to it.
Before there were bangers and mash, strange names for everyday objects (it's a cookie, not a biscuit) or strict adherence to the metric system, London was a lush, green piece of land with access to the ocean via the river Thames. The earliest settlers of London were Iron Age people known as the Trinovantes. This early, Pagan-Celtic people practiced their own religion that bordered on mysticism along with nature worship. Later, leaders of this culture and religion were referred to as Druids. The Druids took pagan worship up a few notches when they erected a bunch of huge rocks fondly called Stonehenge. Still a mystery as to why the very formation elicits feelings of the mystical.
Passing from one conqueror to the next, London (and the rest of England) changed hands multiple times before the modern era. And with each conquest came the unpleasant task of learning a new language coupled with the magic of new mystical beliefs or the having preexisting beliefs suppressed.
By the eleventh century, London was shaping up to become the thriving commercial and political center it is today. At that time, travel shared ideas and the idea of buskers, or street performers, became a popular profession in London. The first performers started out with song and dance then quickly moved on to feats of magic, sleight of hand, illusion, and even simple alchemy. Buskers were good for attracting business to shops, but some were also good at picking pockets as well. Around this time, the now well-known wizard Merlin started to appear in various literary works, the character being pulled from Welsh poetry and myths. His supernatural powers are told, in one version, to come from the fact that he is born of a mortal woman and an incubus. Certainly the idea of otherworldly powers was starting to have a popular hold on the general public.
By the time the Renaissance rolled around, back in London, well-established street magic was a part of London life permeating other mediums as well. Some of Shakespeare's plays—the bane of many a high school student—used magic as a major plot device (Macbeth and the witches anyone?). The Bard used the power and fear of the mystical to drive his plays and keep people interested and coming back for more.
As London became the hub of a powerful country, its influence spread and attracted numerous performers. The great Harry Houdini even used London as his home base as he toured Europe and performed some of his most daring escapes. Also in the early 20th century, the British magician David Devant was the talk of the town, and was sought after for Royal Command Performances. He was the first president of London's famed Magic Circle and his easy banter and suave, witty style won him many fans, some calling him England's greatest magician.
Modern day London still embraces magic and honors its long history in illusions. Davenports' Magic Shop is the oldest magic shop and school in London. Established in the late 1800s, Davenports is still offering classes and fun tricks to try out. London is also home to world-class magicians who perform for celebrities and royalty alike. Performers such as Etienne Pradier, Tariq Knight, and Drummond Money-Coutts, have made a name for themselves with their mastery of sleight of hand and illusion for the rich and famous. And then there is Derren Brown! A master mentalist with truly mind-bending capabilities in hypnotism and the power of suggestion, Brown will make you question many things. Watch an episode of Mind Control and you'll be a believer as well.
London has always been a place of rich culture, heritage, and magic. This is true both in London and Great Britain in general and has led to the birth of the hugely popular magical phenomenon—the Harry Potter series. The power, imagination, and joy of magic has obviously not been lost on the English.
PAST Magic Shows London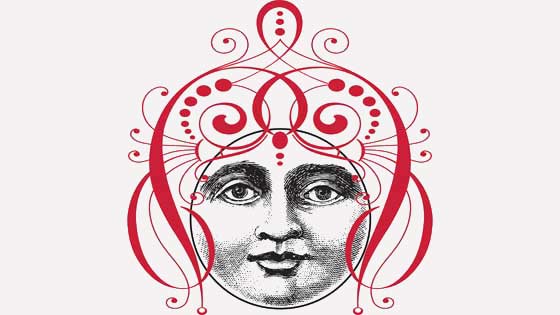 The Magic Oracle is a FREE site but I still must pay dastardly server fees! Please, donate ANY amount... $1, $5, $10, why not $1 million?
THANK YOU for keeping magic alive... and me, a Jolly Genie!
Now Trending...