What are the Best Magic Shows (in Los Angeles) for 2022?

Posted:
Welcome to Magic City central! LA has an exciting history of great shows that are completely different than the rest of the country and you're in luck. This is THE LIST of the most popular and Best Magic Shows Los Angeles has to offer. They range from the small quirky theater to the intimate and up-close, the beautiful Edwardian style, and the huge theater productions touring the world. Forget Sunset Strip and Pink's hot dogs downtown. Catch one of many shows in LA, and it may just be the most amazing magic show you will ever see! It's LA, you're here, and you're in luck.
ALL Los Angeles Magic Shows TODAY
Fairmont Kea Lani Hotel, Maui, Hawaii
4100 Wailea Alanui Dr
Wailea, Maui, HI 96753

Spice up your vacation to Maui with The Magical Mystery Show!, which is conjuring up the world's best magical entertainers at the best hotels around the world. Step into an elegant, intimate setting and be transported back in time to the Victorian era, when traveling parlour magicians were the kings of entertainment. Prepare to be stunned as miracles happen just feet away! Seating is limited, providing for a thrilling, close-up, and magical experience, with all the laughter and joy of a bygone era. Childlike wonder will be evoked, created by miraculous feats of prestidigitation, as the lines between fantasy and reality become blurred. Perhaps you will be chosen from the audience to participate, sharing with the audience the thrill of making magic! Visit the site for ticket availability.

Show Duration: The show is approximately 2 fun hours.
Food and Drink: The resort has several restaurants and bars onsite for a lovely evening of dinner, drinks, and fabulous entertainment.
Age Restriction: 21+


City National Grove of Anaheim
2200 E Katella Ave
Anaheim, CA 92806

Some of the UK's finest magicians have come together for a funtastic, spectoramic, super magical show. Forget Mary Poppins... this is eye-popping stuff and tons of fun for the whole family. The magic spectacle has toured the world and will be doing several US dates. You will see levitation, disappearances, mind-reading and more. Each of the acts brings their own unique style and skills to the experience, with plenty of grand illusions and special effects.

6555 Hollywood Blvd
6555 Hollywood Blvd
Los Angeles, CA 90028

While not technically speaking a magic show, Scot Nery's Boobie Trap may have a magic act on any given Wednesday, considering they have a bit of everything! Circus, comedy, music... madness! It's a jumble of 4-minute acts, so if one doesn't please there's sure to be another that comes along soon that fits the bill. This is a 21 and up show, so sorry... not for the youngsters or even the almost adults. The bar opens at 7pm and the show starts at 8pm. Then you get 90 minutes of international mayhem and fun all hosted by... you guessed it... Scot Nery.

Show Duration: The show is 90 minutes long.
Age Restriction: Ages 21 and older.

Anaheim Majestic Garden Hotel
900 South Disneyland Dr
Anaheim, CA 92802

Join David for a night of "Magic and Wine". Spend the first hour enjoying a flight of four different wines along with delicious hors-d'oeuvres. The evening continues with an intimate 90-minute show (100 guests only), containing plenty of close-up magic by one of the best. In 2007, David won first place in the close-up category of the International Brotherhood of Magicians' annual Convention. The combination of wine and magic makes for a very popular date night show. Dress is relaxed cocktail. Wine will only be served to those guests 21 and older, but feel free to bring children 10 and up. David's performance is sure to please everyone! He's already made fans out of people such as Rob Reiner and Johnny Depp.

Show Duration: The show is 90 minutes long.
Food and Drink: Wine and hors-d'oeuvres served. Also, the hotel has other dining and cocktail options.
Age Restriction: Ages 10 and older.
Parking: Paid parking at the hotel is available. Free street parking nearby may be available.


Marvyn's Magic Theater
46630 Washington St
La Quinta, CA 92253

Marvyn's Magic Theater is where magic, comedy and variety happen five days a week. This lounge / theater / magical curio shop hosts different performers every week, so there is always something new to see at Marvyn's. They promise that each show will have audience participation, fun and the opportunity for some pre or post show cocktails in the lounge. Did we mention this is a 21 and over kind of place? So get yourself a babysitter, head on down to Marvyn's and check out the show. The host, Jeff Dobson, has fourteen years under his belt on the Las Vegas strip and a couple years performing on Broadway, so there's lots of glamour and glitz to get the evening started and a variety of entertainment to check out each week.

Show Duration: The show are usually about 75 minutes long.
Food and Drink: Cocktails are available in the lobby bar.
Age Restriction: Marvyn's is a 21 and over venue.
Parking: There is free parking out front.


Black Rabbit Rose Theatre
1719 N Hudson Ave
Los Angeles, CA 90028

The Houston brothers, famous in LA for opening trendy clubs and hip new night spots have ventured into magic with the Black Rabbit Rose Theatre. Located in Hollywood, the 40-seat theatre has a few tricks up its sleeve with some architectural quirks that will catch your attention. The room itself is lush with turn-of-the-century details and the cocktails are a story unto themselves. The cast of magicians rotates and you can also catch some jazz or burlesque show here on certain nights. The neighboring restaurant Crying Tiger is also a part of the experience, with a fusion of Thai/Chinese food available.

Show Duration: The show is 60 minutes long.
Food and Drink: Food (from the Crying Tiger next-door) and cocktails available at the Black Rabbit Lounge.
Age Restriction: Geared towards an adult evening out.
Parking: There is no parking on the premises.

Woodley Proper in Encino Commons
16101 Ventura Blvd Suite 242
Encino, CA 91436

This hour long pop-up Monday night show features cocktails, gourmet popcorn and of course magic. Imagine a small group of 16 or less patrons gathered in an intimate sleight-of-hand saloon all being treated to LAs premiere close-up magicians. This is a 21 and over experience, so no leave the kids at home. The rotating roster of guest magicians all headline at LAs famous Magic Castle. The evening is hosted by Benjamin Schrader who is both a great bartender and a wicked magician. There's jazz playing on the turntable, plenty of drink choices and some awesome close-up card magic all waiting for you at Magic Bar.

Show Duration: The show is 60 minutes long.
Food and Drink: Cocktails available as well as complimentary gourmet popcorn.
Age Restriction: Ages 21 and older.
Parking: The Commons has its own parking structure. Metered street parking is also available and free starting at 8pm.


Claremont Forum Bookstore
Greg VanHolsbeck
Claremont, CA 91711

Greg's show Handcrafted Mysteries is full of audience participation, creativity and Greg's own original pieces. Greg spent three years developing and perfecting his show which brings his own unique innovations to the artform of prestidigitation. The show is a blend of magic and mentalism. Come prepared for an immersive experience where the audience is always a part of the show. Greg's show is for all ages and the Claremont Forum Bookstore is an intimate and cerebral venue for this engaging show.

Show Duration: The show is 60 minutes long.
Food and Drink: There is no food or drink available at the venue.
Age Restriction: Recommended for ages 13+
Parking: There are several free lots and street parking nearby.


Beverly Wilshire
9500 Wilshire Blvd
Beverly Hills, CA 90212

Ivan's show Secrets and Illusions takes you on a journey to Paris, where you will be taken through the Louvre Museum galleries, accompanied by live cello music... the musical muse bringing to life priceless works of art and illusion. Each artful vignette is thoughtfully created, weaving stories and magic throughout. This show has a blend of audience participation and storytelling. Ivan makes the Beverly Wilshire his home when he is not traveling the country with this exciting and mood provoking show.
Rib Trader Bar and Grill
2710 E Chapman Ave
Orange, CA 92869

Join magician Joseph Derry for an intimate evening of magic, food and drinks at the Rib Trader Bar and Grill showroom. Joseph presents magic, comedy and mentalism all in one two hour supper club show. This classy and oh-so-jazzy dinner theatre experience is a great night out with good food, cocktails, beer, wine and of course magic. There is a two item minimum purchase per person.

Show Duration: The show is two hours long.
Food and Drink: Food and drink are available and a two item minimum purchase is required.
Age Restriction: Must be 18 or older to attend.
Parking: Restaurant parking is available.


Magic Castle
7001 Franklin Ave
Los Angeles, CA 90028

The Magic Castle is a magic clubhouse for members only and their guests. It was the brainchild of two brothers Milt and Bill Larsen, who came from a family of magicians, and it opened its doors in 1963. The large mansion has become known as a place for the rich and famous to hobnob and it enforces a strict dress code. There are several shows per night and three different theatre spaces, as well as a full restaurant and five bars. Magicians from around the world of all caliber have performed here. There are areas for active magicians only like the library, classes that anyone can take, and an annual "Academy of the Magical Arts Awards" event. All things magic happen at The Magic Castle.

Food and Drink: Dining is available at The Chef's Table. Reservations required. Also onsite are several bars.
Age Restriction: Evenings are for guests 21 and older.
Parking: Members and their guests are provided with valet parking.


1418 Fourth Street, Santa Monica
1418 Fourth Street
Santa Monica, CA 90401

Illusion Magic Lounge (formerly Magicopolis) is a magical live theatre experience, as magic was meant to be seen. This magic parlour plays host to a variety of world class magicians, illusionists, mentalists etc., each week. On any given week you might find sleight-of-hand, unbelievable optical illusions, a jaw-dropping act of levitation, mind-reading, disappearances, and more. The founder Steve Spill's father was a manager at the Magic Castle in the 1960s, introducing Steve to magic at a very young age, and giving him the opportunity to be tutored by many great magicians. After many years of performing around the world, Steve returned home to create Magicopolis, a venue that is now home to magicians from the world famous Magic Castle.

Food and Drink: The Wine Bar at Illusion Magic Lounge is home to a list of over 35 hand-selected wine labels.
Parking: Cheap, plentiful parking is available less than a half block way in Santa Monica Public Parking Structure 5.

Los Angeles: City of Illusion with a History of Magic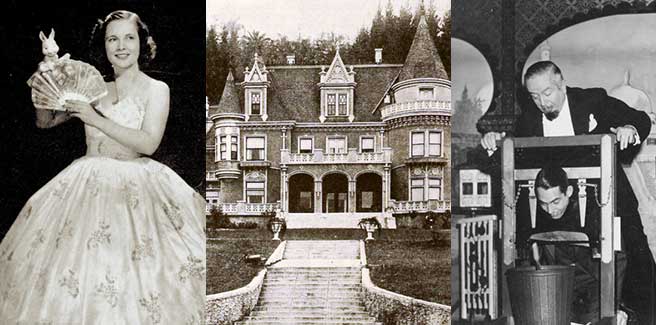 Here's a brief history of magic and magicians in Los Angeles, a metropolis which stretches from the Angeles National Forrest to the Pacific Ocean. A large, sprawling city with close to four million people within 503 square miles, Los Angeles is ranked as one of the biggest cities in the United States. However big Los Angeles is today, it wasn't always so large, and yet it always has appreciated and promoted magic and magicians alike.
As Los Angeles traded hands from natives to the Spanish to the Mexicans and finally the United States, a dusty city was born and started to grow. Later, with cheap and plentiful land and the birth of motion pictures, entertainment companies soon popped up around Los Angeles, making the City of Angels the land of movies. But film entertainment wasn't the only industry growing in the Golden State. As actors and actresses sought entertainment, clubs and shows became popular. Magic shows in LA also became a popular entertainment choice.
To investigate the history of magic in Los Angeles one need look no further than the Larsen family. This family of illusionists started Genii magazine in 1936, which is the longest running magic magazine. But that wasn't all the Larsen family did. The most influential aspect of Los Angeles and magic was the creation of The Magic Castle. Brothers Bill and Milt Larsen bought a derelict, Gothic style mansion and transformed it into the premier magic club that it is today. Bill and Milt's parents were considered pioneers in the field of magic and had always had the dream of starting an exclusive club just for magic, magicians and magic enthusiasts. With the purchase of the mansion, their sons made that happen.
Once completed, The Magic Castle became the magic hot spot. With members-only criteria, some great magicians were attracted along with Hollywood's big names. It wasn't uncommon to see stars and starlets frequenting the establishment, taking in a show and having a drink. Today The Magic Castle is still a popular hang-out for the Hollywood elite.
The Magic Castle also spotlighted the talents of Geraldine Larsen, a magician in her own right. In a day when women in magic were only the assistants, Geraldine not only soloed as a performer but was also the first woman to perform magic on TV. The Magic Castle became the official clubhouse for the Academy of Magical Arts, and a membership is still required to get in the door if you aren't lucky enough to be the guest of a member.
While Los Angeles has historically been the birthplace of the modern entertainment industry, so too has it been the mecca for all things magic. This website lists our favorite things to do in LA that are centered around magic and magic shows Los Angeles.
PAST Magic Shows Los Angeles
Michael Carbonaro

Agua Caliente Casino, Rancho Mirage
32-250 Bob Hope Drive
Rancho Mirage, CA 92270

Michael is probably best known for his television show The Carbonaro Effect. He is a prankster at heart, and on his show he would pose as a regular Joe who then pulls magic tricks out of his hat (so to speak) to freak out the unsuspecting public. His sometimes ridiculous explanations for what was going on, (never letting on that it was magic), made the situation even funnier. In his live show Michael brings all his wit and quirky humor to the stage, with sleight of hand, performance art and bizarre antics that will surely make for an evening of upbeat fun.

Lance Burton

Fantasy Springs Resort Casino
84-245 Indio Springs Dr
Indio, CA 92203

Lance Burton is one of the 20th centuries most famous magicians. As far as stage magicians go many think of him as the best, after ruling the Las Vegas scene for over 30 years! Lance officially retired in 2010, but often performs for charity. Now Lance returns to the stage for a few special shows. So although this show is not specifically in Los Angeles, we think this one is totally worth checking out. If you love magic, you'll want to be able to say, "I saw Lance Burton!"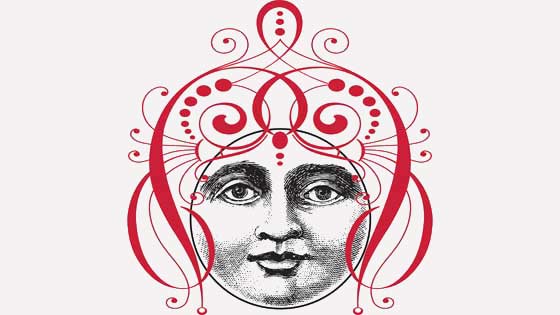 The Magic Oracle is a FREE site but I still must pay dastardly server fees! Please, donate ANY amount... $1, $5, $10, why not $1 million?
THANK YOU for keeping magic alive... and me, a Jolly Genie!
Now Trending...