What are the BEST Magic Shows (in Sydney) for 2022?

Posted:
Traveling Down Under? A trip to Sydney is truly a magical adventure, where you'll find things not seen anywhere else on earth. Koalas, kangaroos, and Vegemite are a few examples of the weird and wonderful diversity that is Australia. Sydney also has its share of magic shows, where instead of a rabbit in a hat, you might find a wallaby instead. You'll find shows at the world-renowned Sydney Opera House, local bistros and even a Parisian styled cabaret room. Be sure to include a little magical fun into your schedule, whether you are just visiting Sydney or are a full-time Aussie.
ALL Sydney Magic Shows TODAY
The Arthouse Hotel
275 Pitt Street
Sydney, 2000

Dare the Magician presents Isolation! This is magic with a message, a journey into society, showing us what brings us together. It is relevant to the times and thought provoking. Dare will have you spellbound and amazed. So don't isolate! Instead get up off the couch, dare to head down to Pitt Street, and get your magic on at the Arthouse Hotel in the Attic Room, top floor.

Show Duration: 1 Hour and 30 Minutes
Age Restriction: Suitable for ages 16 and up


State Theatre
Sydney,

Join international magic star Michael Boyd for a stunning evening of illusion, and mind-blowing surprises. This Australia's Got Talent finalist has some very impressive illusions, designed by the same team that works alongside David Copperfield. From levitations to escapes and so much more, the whole family will enjoy the magic of Michael Boyd.

Age Restriction: All Ages


Castlereagh Boutique Hotel
169 Castlereagh St
Sydney,

Enjoy and evening you won't forget at Sydney's most exclusive close-up magic show, as master magician Dr Taliesin MMC transports you to a world of wonder and amazement as coins are plucked from thin air, cards transform, and the laws of physics are suspended, all within the reach of your hand.

Set amidst the Art Deco elegance of the Castlereagh Boutique Hotel in the heart of Sydney's CBD, Classic Conjuring is sure to leave you amused, amazed and mystified.

Show Duration: The show runs about 1 hour.
Food and Drink: Dining and drinks available onsite.
Age Restriction: Suitable for the whole family, suggested for 10yrs and older. Ticket-holders under 18yrs will only be admitted when accompanied by an adult.
Parking: Close to several bus stops and train stations. The nearest parking is the Hilton Secure Parking.

Star Bar Comedy Theatre
93 Macquarie St
Sydney,

A Saturday afternoon family magic show featuring up to three different House of Magic illusionists and performers extraordinaire. Although this is not a regular Saturday gig, you can catch this show every few months at the Star Bar Comedy Theatre. Just keep checking their schedule to see when the next show is. Spend a great day with the kids doing something different. Special VIP packages include parking and drinks. Also featured are door prizes for the kids and adults. So spend a fun afternoon at the Star bar Comedy Theatre.

The Magician's Cabaret
91 Riley St
Darlinghurst,

The Magician's Cabaret presents several magic shows. This Parisian styled cabaret features the show "Tails of Trickery" on select Friday nights which includes dinner. Or see the show "Entangled", for a journey down the rabbit hole of illusion. The entertainment is interspersed between the meal courses. Afterwards, the Top Hat Bar is open to show patrons where fancy cocktails with magical names can be enjoyed. The shows are for adults, so leave the kiddies at home and enjoy an evening filled with Parisian ooh la la and magical delights.

Show Duration: Varies by show.
Food and Drink: Dinner shows serve food and drinks. Drinks also available in the bar.
Age Restriction: Age restrictions are dependent on show. Cabaret shows are 17+.


Sir Stamford at Circular Quay
93 Macquarie St
Sydney,

Bruce Glen the Gentleman Magician brings his show A Magical Soiree to the Sir Stamford Hotel. This is an upscale evening of close-up parlour magic in the style of a 19th-century Viennese salon. This stylish gathering includes champagne and canapes and is for mature audiences twelve and up. Make sure to dress to the nines as the dress code is smart and classy. So come to the Sir Stamford, a beautifully restored heritage listed building for a . . . you guessed it, Magical Soiree. Perfect for a special occasion or date night out.

Show Duration: The show runs approximately 70-minutes.
Food and Drink: Price includes champagne and canapés on arrival.
Age Restriction: Ages 12 and up.

Sydney Magic History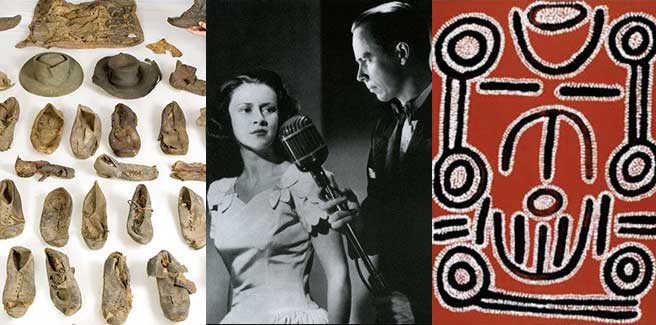 Sydney Australia is on the other side of the world for many people and was a land full of mystery and magic long before the English starting sending the dregs of society there. The Aboriginal peoples of Australia practiced many shamanistic rituals connected to the earth, nature and their environment. Yilpinji, or "love magic" was performed by women through dance, song and movement. It might have been used to help a woman attract a partner to her or rid herself of a husband that was no longer attentive to her.
Healing magic was done by one known in some tribes as the Karadji. This shaman would perform rituals involving sleight-of-hand, like removing a "poisoned-bone" from someone making it seem as if he actually removed a bone. To the shaman, the point of this trickery was not to fool anyone into thinking he truly had special powers, but it was an integral part of believing which as we now know through studies of placebos can have amazing healing effects.
Sorcery was also practiced but this was a dark art and was used to cause another to fall sick and die. Those who believed that someone had used sorcery on them often fell sick and did die for no apparent reason other than knowing they had been cursed. This type of psychosomatic sorcery would require the help of a Karadji, who once again would often employ sleight of hand to help the patient believe that he was being cured.
But of course once the Europeans came, life changed for the Aborigines in a tragic way and Australia became home to thousands of convicts and undesirables shipped from Great Britain to the penal colonies. Many were sent for minor crimes and they took the opportunity to work hard and build a new life. They brought with them many beliefs and folk magic rituals, as these were not the intellectuals of London but the poor and superstitious folks. One folk magic tradition that traveled to Australia was the practice of putting old shoes, clothes and even dead cats in the cavities and spaces between walls of buildings and houses. These items were thought to distract evil spirits and malevolent beings as a sort of decoy, leaving the occupants of the house in peace.
By the end of WWII the Sydney was a large city full of residents and tourists alike, and as with any big city, entertainment was thriving. One couple that rose to magic stardom was Sydney and Lesley Piddington. They were introduced to each other at the Minerva Theatre in Sydney where Lesley was a leading lady in the current show. Soon they were married and performing a mystifying mentalism act. It was an act that Sydney had perfected while trying to keep up morale in a prisoner of war camp. The couple found success on stages around the city and the country and eventually moved to London doing many famous demonstrations for BBC Radio.
Many magicians have come and gone through Sydney, showcasing their talents and then disappearing from the spotlight, but the magic of the Aboriginal people's continues on through stories of the Dreamtime and through their unique art.
PAST Sydney Magic Shows
Cosentino - Deception

Anita's Theatre
264-270 Lawrence Hargrave Dr
Thirroul, NSW 2515

Australia's world-renowned entertainer and 'International Magician of the Year', Cosentino, will be performing his brand new, 90 minute live show 'Deception' in Thirroul. Join Cosentino as he performs death-defying escapes that will thrill your senses, mind-boggling stage illusions and cutting-edge street magic that twists your view of reality. His trademark blend of dance and magic with a touch of hilarious audience participation will take you on a journey that will captivate fans, new and old, until the very last mind-bending moment. Now recognised as Australia's most successful magician, Cosentino has spent the last three years touring to packed houses and rave reviews around the world, while his prime-time TV specials have now been seen by over 100 million people across the globe.

The Illusionists

Sydney Opera House
Bennelong Point
Sydney,

The Illusionists return to Sydney at the world-class Sydney Opera House. A line-up of eight world-class magicians will share the stage, stunning audiences with high-tech thrills and magical delights. Join them as they perform narrow escapes, mind-bending mentalism, and magic par excellence. This is a show that will delight the whole family. Join the trickster, warrior, daredevil, inventor, enchantress, manipulator, showman and the mentalist for an amazing show. If you missed them, they regularly perform a NY illusion show.

The Magic Show at Chatswood Chase

Chatswood Chase
345 Victoria Ave
Chatswood,

Elio Simonetti brings his family magic show to Chatswood Chase. Great for the kids and their parents, you will be enchanted with Elio's magical abilities. Elio has performed around the world and has even been invited to perform for the Prince and Princess of Whales. He first became entranced with magic when he got a job as a young man washing caravans for a traveling circus. Intrigued by the illusionist, it was all he needed to decide to make it his career.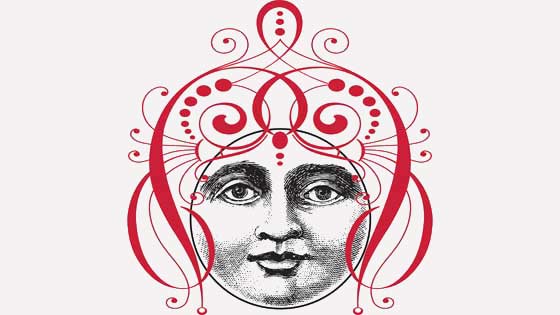 The Magic Oracle is a FREE site but I still must pay dastardly server fees! Please, donate ANY amount... $1, $5, $10, why not $1 million?
THANK YOU for keeping magic alive... and me, a Jolly Genie!
Now Trending...