Most Famous Magicians in the World Today
SEE ALSO: Best Magicians Ever!
SEE ALSO: Best CARD Magicians
ALSO: Best Magicians Ever!
ALSO: Best CARD Magicians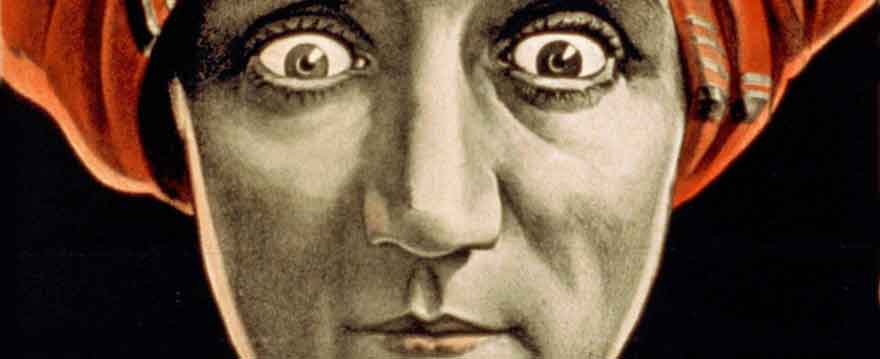 These aren't your mama's magicians - oh no - the folks on this list are the BEST OF THE BEST, or at least the most famous anyway. Although these magic dudes are our picks for the most famous illusionists out there, if you haven't heard of one yet, you can go ahead and thank us now because you're in for A REAL TREAT. From living legends to popular up-and-comers, these are the top FAMOUS magicians who have shaped magic history and done it with style. This page highlights the best ALIVE performers.

Honorable Mentions

10 Most Famous Magicians
10. Siegfried & Roy

Even non-magic enthusiasts have heard of this dynamic duo who changed the face of Vegas show biz by turning magic into theatre, with dazzling displays and ornate costumes and, of course, their use of white tigers, lions (and bears, OH MY!) If you haven't heard of them for that, you may have heard about that one horrific time when of their tigers got frisky and almost killed Roy (the brunette.) Major career ending mishap aside, no list of the world's most famous magicians would be complete without this dazzling duo!

9. Doug Henning

Doug Henning is easily THE GROOVIEST magician on this list. His tight fitting rainbow costumes and technicolor entourage come straight out of a 70's dream sequence, complete with tigers. (Are you seeing a trend here?) This hippy from Toronto took the dark and mysterious out of magic and replaced it with light, color, and probably patchouli oil. The clip above is from his Broadway show and taken from an ancient trick, brought it back from obscurity, added a new ending and created a masterpiece. Get past the silly dancing and 40 year old bling because it's phenomenal magic and that's why Doug is still famous so many years after retiring his act.

8. Juan Tamariz

YEAH, Yeah, yeah... Juan Tamariz looks kind of like your weird uncle you only see at family reunions (where he's probably still performing magic) but this "master of manipulation" is one of the best cardicians ON THE PLANET and super famous in Spain and South America. He helped create a whole new school of magic around card tricks that has turned out a bunch of award winning magicians. This video is in Italian (because in addition to being a phenomenal magician, Tamariz is also a remarkable linguist), but you don't need to speak the language to enjoy this famous master magicians.

7. Dynamo

Whether he's performing close up magic for celebrities or making cars (yes, cars!!!) appear out of the air, Dynamo is one of the most popular magicians in England and has made a name for himself around the world. If we had to guess why, it's probably because 1) he seems like a real chill dude, 2) that accent makes us melt, and 3) his magic tricks will blow your mind! YEAH, he made a car appear, but how on earth did he get that ring inside that can?!?!?!

6. Derren Brown

Check out his brilliant TV appearance above and imagine Derren Brown is probably great at parties if by "great at parties" you mean "gets inside people's heads and totally FREAK THEM OUT!!!" His brand of magic is a bit more in the realm of hypnotism and psychological manipulation (and a really really good memory!) than the other magicians on this list, but what else do you expect from someone who collects taxidermied animals? Of course the video doesn't explain how he got that number at the very end (traps within traps), here's a list of his greatest mind tricks.

Shin Lim will BLOW YOUR MIND with his close up magic and card tricks, he's certainly blown our minds and America's (as the winner of America's Got Talent 2018), and even fooled Penn and Teller, a sure hallmark of a clever magician! His sleight of hand is stunning and those smoke effects are real sexy. Jump to the 3:00 mark to dive right into his act and skip the background fluff.

4. David Blaine

If you're looking for a magician that can dazzle you with street magic (and actually revolutionized the world of television magic by bringing the street to the screen) and make you squirm uncomfortably with his gory techniques, David Blaine is the man for you. His feats of endurance are reminiscent of the great Harry Houdini. Make sure you WATCH THIS VIDEO to the very end for the ultimate WOW factor!

People around the world know David Copperfield's name, some without even knowing why. He is, after all, a living legend (according to the United States Library of Congress). David Copperfield, the magician who made the Statue of Liberty disappear, who walked through the Great Wall of China, he even floated across the Grand Canyon. The man really is a living legend, but then, you'd have to be the richest magician on the planet.

Although they may not be as rich as David Copperfield, Penn and Teller are also household names and actually make more money PER SHOW than Copperfield. Towering Penn and silent Teller may look like a mismatched pair, but these magicians have the honor of performing in the longest-running headline act IN VEGAS HISTORY and have hosted a series of television shows - including the currently running Fool Us, which you may recognize from Shin Lim's video above - and are masters of creative and edgy magic tricks themselves.

1. Harry Houdini

TOPPING THE LIST... the golden standard whose name recognition all other magicians strive for, the world famous Hungarian escape artist and magician, Harry Houdini. Though you may argue that Houdini was an escape artist, rather than a magician (and that would make you a little pretentious), we're still ready to call him the most famous magician in history, after all, we're still talking about him over 100 years later.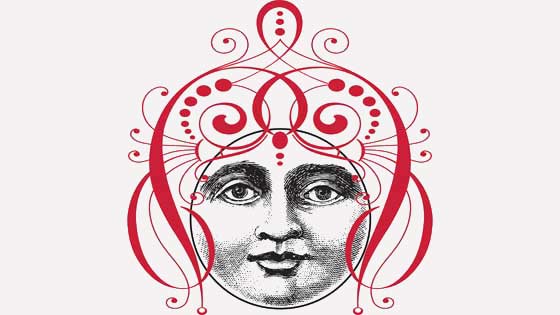 Enter the HEROIC YOU to my rescue...
The Magic Oracle is a FREE site with resources for magicians and magic-lovers all over the world. Sadly, I must still pay DASTARDLY server rental, bandwidth, and tech fees which are KRYPTONITE to my great and magical genie powers.
I need cash... MORTAL CA$H! Please donate any amount... $1, $10, why not $100? (In gratitude, I'll summon a magical Discount on ALL items for you in my lucky Magic Swag Gift Shop.) THANK YOU for keeping magic alive... and me, a Jolly Genie!
Here they are, the best of the best, the cream of the crop, the most famous (and some are also the richest but who's counting?) magicians in the world today. They've inspired a generation of new magicians to pick up their first deck of cards and pull their first coin out of their dad's ear. They've shaped and reshaped the face of magic. After lifetimes of dazzling viewers worldwide, they've certainly dazzled us too! Who were you thinking would be on this list... Cyril Takayama, Sorcar, Uri Geller, creepy Paul Daniels, the Illusionists, Kreskin, Lance Burton, Mark Wilson, Fu Manchu, Richiardi Jr, Mac King, The Masked Magician (Val Valentino), Hans Klok? We would love to hear who would be on your top ten list of the most famous magicians in the world. WRITE US!
Now Trending...