What are the BEST Magic Shows (in Houston) for 2023?

Posted:
Houston has had its fair share of magic big and small over the years, including The Magic Island, Magic & Comedy For All Ages, and Ben Jackson. If you were around in the 80s you might remember the Magic Island with its prominent Pharoah's head over the doorway and lavish Egyptian themed interior.
We're here to help you will find all that is magic in Houston, whether it be the weekly shows or the touring specials coming through town. Looking for even more magic? You've come to the right place for the list of the Best Magic Shows in Texas.
ALL Houston Magic Shows TODAY
The Hobby Center
800 Bagby Street
Houston, TX 77002

Five international magicians come together for one fantastically theatrical show. Included in the grand spectacles are levitation, disappearance, and teleportation, as well as some wonderful up-close magic and mind-reading. Together these top magicians have over 20 million online views between them, and they will be sure to thrill and surprise audiences everywhere. Featuring Kayla Drescher, Alex McAleer, Fernando Velasco and Young & Strange. Coming to the Hobby Center in Houston for an extended run, tickets on sale Sept. 9th.

Houston Improv Comedy Club
7620 Katy Fwy #455
Houston, TX 77024

Magical entertainer Carter Blackburn brings high energy family fun and entertainment to the Improv every other Saturday afternoon. Grab the kids or a bunch of friends and spend a delightful afternoon with this Houston favorite. Carter will have the whole family entertained with magic, illusion, juggling, sleight-of-hand and lots of audience participation. All ages are welcome.

Food and Drink: Drink and food are available.
Age Restriction: All ages welcome.


Four Seasons Hotel
1300 Lamar St
Houston, TX 77010

No flashy stage tricks or big productions here. Ben's show Magic, Music, and Mayhem is up-close magic done with a huge likeability factor. Located in Houston's upscale downtown Four Seasons Hotel, you can sit back with a cocktail from the lounge and enjoy an evening of intimate magic. Ben is known for his wit and sleight of hand. His 90-minute show has limited seating and only takes place select weekends each month so be sure to get tickets in advance. And as an added bonus, you get to hear Ben dazzle you on the piano as well. This show is strictly 12 and up with a dress code.

Show Duration: This is a 90-minute show with no intermission.
Food and Drink: Food and drink available in the hotel. Cocktails can be purchased and brought into the show.
Age Restriction: Ages 12 and up, no exceptions.
Parking: Valet parking available. Free for those that purchase food or drink in the hotel.

The History of Houston Texas Magic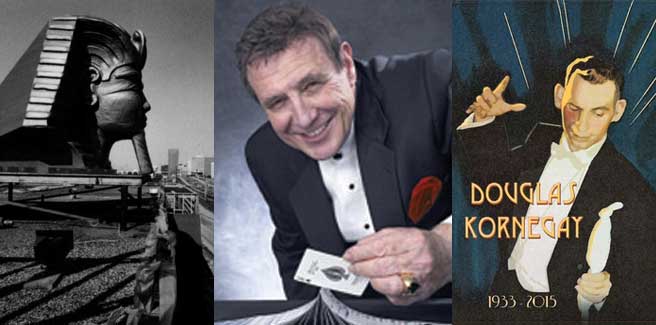 Thinking of Houston, Texas doesn't really conjure up images of magic. This large and sprawling city, a short drive from Galveston Bay, seems more fit for business, homes and modern life. Houston, however, has always had a little magic.
The early days of Houston saw the land as swampy, grassy, and filled with swamp-and-grass-loving creatures. However, the native people of the area thrived here. Tribes like the Karankawas frequented the area for fish, game and medicinal plants. The early Spanish Conquistadors were perplexed by these native groups and their rituals, chalking it all up to magical beliefs. In the 1800s, word spread that Houston was the place to be for early settlers itching to get some land. With some "creative advertising" by John and Augustus Allen, Houston became the happening hot-spot for those looking to start a new life.
Houston grew quickly into a new city, complete with drunkenness, prostitution, and gun-fights galore. You know, good ol' values. Magic made its way in as it did in many cities at the time - on the back of less than honest magicians. Inebriated men and their hard-earned cash were soon parted by "amazing" sleight of hand and the sticky fingers of pick-pockets. Thankfully, as the town grew, and with the discovery of oil... lots of oil... the reputation improved dramatically. With a growing population and a booming seaport, residents and travelers sought out entertainment and the early magic shows became a hit. Fast forward to 1983, business and oil are booming, and something truly amazing happened. A forward-thinking businessman, Robert Albo, bought the idea of a private nightclub/entertainment nightclub/entertainment magic show venue from a California movie producer and moved it to Houston. The spacious building had a large Pharaoh's head above the front entrance along with a sign that read, "Magic Island."
Magic Island gave private visitors a night of luxury and sophistication with amazing magic shows to match. The multiple rooms and stages hosted various magical acts from great illusions to sleight of hand, to the standard pull-the-rabbit-from-the-hat tricks. This was the height of magic in Houston. As popularity waned, Magic Island changed from the swanky private nightclub/magic theater to a more dressed-down family venue. The acts moved quicker, and the prices dropped which moved Magic Island into dangerous waters of financial instability. On September 12, 2008, Magic Island closed its doors for the last time. Hurricane Ike pounded the once grand establishment and left it burned and ruined. The doors were closed permanently, or so most thought.
New life for the Island has been rumored, as work on restoring it to its former glory has begun. The current owner, a local neurologist with a penchant for magic, wishes to see it become one of Houston's favorite evening hot spots again. Time will tell.
PAST Magic Shows Houston Texas
Michael Carbonaro

Smart Financial Center
18111 Lexington Blvd
Sugarland, TX 77479

Michael is probably best known for his television show The Carbonaro Effect. He is a prankster at heart, and on his show he would pose as a regular joe who then pulls magic tricks out of his hat (so to speak) to freak out the unsuspecting public. His sometimes ridiculous explanations for what was going on, (never letting on that it was magic), made the situation even funnier. In his live show Michael brings all his wit and quirky humor to the stage, with sleight of hand, performance art and bizarre antics that will surely make for an evening of upbeat fun.

Tape Face

House of Blues
1204 Caroline St
Houston, TX 77002

How can a guy that doesn't talk and has tape covering his mouth even entertain? The answer is... very well! Tape Face has taken Vegas a bit by storm with his impish sense of humor and Herculean abilities to engage audiences of all ages. Although not a magician in the traditional sense, Tape Face has a great Vegas magic show that you'll find charming and touching.

Piff the Magic Dragon

White Oak Music Hall
2915 N Main St
Houston, TX 77009

Piff is instantly recognizable! Who wouldn't be dressed up in a green dragon suit, holding a fluffy white chihuahua? It goes without saying that Piff's show is part magic and a huge part comedy. The comedy is dry, sardonic, and well... British. After all, Piff hails from Great Britain where he first honed his skills and now has a swanky Vegas show. His show allows for some audience participation and a little good humored ribbing. And if you like especially cute dogs, Mr. Piffles the chihuahua is an extra bonus. You can meet and greet both Piff and Mr. Piffles after the show. Throw in a showgirl named Jade Simone, and you've got an all-around entertaining time.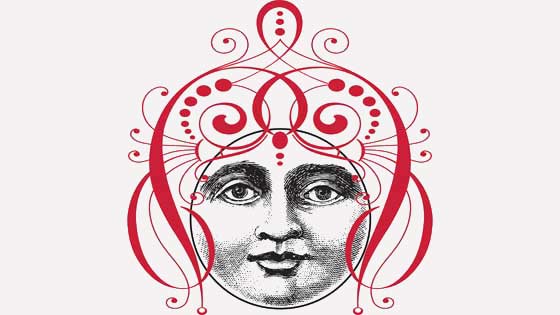 The Magic Oracle is a FREE site but I still must pay dastardly server fees! Please, donate ANY amount... $1, $5, $10, why not $1 million?
THANK YOU for keeping magic alive... and me, a Jolly Genie!
Now Trending...