Carnival of Illusion Reviews AND Ratings!

I had waited almost a year for this Arizona seasonal show to return to our area to purchase tickets to surprise my husband for our 25th wedding anniversary. He loves magic! Up to this point, this has been, bar none, the BEST EVER event of this type we have been to. It was well worth the wait of its return, the price (we had front row seats) and time spent. We will be talking about this show to each other and our friends for days to come. If you enjoy illusion and intimate ambiance, this is a must for you. We came away touched by the magic and gift of Roland, Susan and Harriette. Thank you for an anniversary night out we will never forget!
-Joanna, Gilbert, AZ

I have never liked magic/illusion shows, but I decided to go for my husband. I was very happily surprised in more ways than one. I loved Roland and Susan as people and as performers. They are so pleasant, comical, personable, and entertaining! Their show at the Arizona Biltmore was very intimate. They were interactive with audience members, announced birthdays and other special occasions, and gave out candy and mementos to audience participants. Though we were seated in the front two seats, we could not figure out the illusions at all - they were amazing! This is a show for all ages and for all types of events - small or large. You will thoroughly enjoy yourself. The only thing I want to know is: When are you coming back??
-Barbara B, Phoenix, AZ

My husband and I, our 16 year old son and a friend purchased tickets for the show and were excited and hopeful that we would see something new and different. We've done Penn & Teller, David Copperfield, and some others in Vegas so we have seen the big Hollywood special effects shows. Well we definitely saw something different, but we were very surprised that this exceeded our expectations by every measure. For this performance we attended the late show at the AZ Biltmore property. We always enjoy coming here and this time was no exception. Everyone from the ticket taker to the person seating you were so fun and helpful. The room was intimate and featured exotic little touches that added to the ambience of mystery.

Now on to the important part - the show was fabulous. It was amazing! They are funny, entertaining, and also, very good magicians! They involve the audience in a great way, with respect and everyone feels safe and wants to be involved. We had front row seats, but that really wouldn't have matter since it was such a small area, they were able to involve people in front, the middle and the back and everyone could see as well. This is truly a "parlor" show. The costumes were perfect as well as all of the props. We will definitely attend again, and will bring other friends and family as well as this is a not to be missed evening of entertainment!
-Sandy B, Chandler, AZ

My wife and I went to the Carnival of Illusion on Friday, February 22, a Christmas gift from our daughters and sons-in-law who knew we were going to be in Tucson at that time.

I've seen David Copperfield in person, Criss Angel and Lance Burton on TV, and any number of other illusionists. But there's a huge difference between seeing a glitzy stage production, with an audience of hundreds, and the intimate venue that Roland and Susan performed in was superior in a way that the other illusionists and their huge venues can't match.

First, nobody sits farther than 20 feet from the stage. That means, inevitably, conversational interaction between Roland and Susan and the audience. And that makes the whole experience more intimate. Second, the maximum seating is no more than about 60-70. This means that each person has a feeling of being a part of the show. And, not surprisingly, many in the audience get to participate. I say "get to participate," because it's a pleasure to do so. When I discovered that our seats were in the front row, I thought, "Oh, no---I'm going to get roped into coming up to participate." I'm just not into that kind of thing. But by the time the second audience participation illusion was over, I was HOPING they'd choose me to participate! That has never happened to me before, and I don't expect it will happen again, until I go back to the Carnival of Illusion---which I will most assuredly do!

Perhaps the most engaging aspect of the performance was the "olde tyme flavor" of the show. Without too much imagination I could envision myself watching this in 1895.

Now, when you get really close to an illusionist, you expect to be able see some hints about how they do the illusions. Disabuse yourself of that idea in this show. From six feet away, and looking for sleight-of-hand, I couldn't see any. It might as well have been real magic. This is don't-miss opportunity. So... DON'T MISS IT!!
-The Dettmers, Port Angeles, WA

I've been in magic for over 70 years performing around the world with numerous lifetime achievement awards in Magic and Mentalism. Saturday my wife and I had the pleasure of attending the show at the Arizona Biltmore Resort. Truthfully, I've seen a lot of magic shows but Susan and Roland's Carnival of Illusion blew us away. It was one of the most entertaining shows we have ever witnessed. This couple performed magic in a charming, baffling and original manner. More important we have seldom laughed louder and longer at the comedy that wove itself through their performance. You will be royally entertained!
-Larry Becker, Phoenix, AZ

I highly recommend Carnival of Illusion to anyone looking for something extra special in an evening of entertainment. What a fabulous way to celebrate my birthday. Roland and Susan made my family and I feel so special. With such an intimate audience, the audience is part of the show. We've seen many shows in Las Vegas, San Francisco, New York, and Carnival of Illusion rates right at the top.
-Amber R., Mesa, AZ

From the time we entered the parlour we were amazed, amused, dazzled and entertained. Sarlot & Eyed are a wonderful team! Each are talented and creative in their own right but together they are dynamite. They have a high energy performance that keeps the audience enthralled and kept everyone wondering, "How did they do that?" Yet the show isn't about the "tricks," it's about letting go and being transported on a fun, magical journey. This is a very enthusiastic recommendation to see the show, you won't be disappointed!
-Sandra D., Tucson, AZ

The evening was filled with the most thrilling illusions I have ever seen!! I was three rows back and could see it all but I am NOT able to tell you how they did it! You are completely captured by their show and their up-close illusions. I am so glad that I was lucky enough to catch their show!!!! Las Vegas acts I've seen have nothing over these two people!!! If your in Arizona don't miss their show. GREAT!!!!! I wish it was longer. I was sad that it ended.
-Donna Morris, Spring, Texas

I just want to let you know that my husband and I had a fabulous time at your show on Saturday night. Everything was perfect, even to the tiniest detail… from the check-in and receiving our keepsake tickets and playbill, to the parlour backdrop, to the draped chairs, to your exquisite costumes, to the synchronized illusions to the music and lights, and even the follow-up email. It was all so OOOH, LA LA!!!
-Jenny M., Phoenix, AZ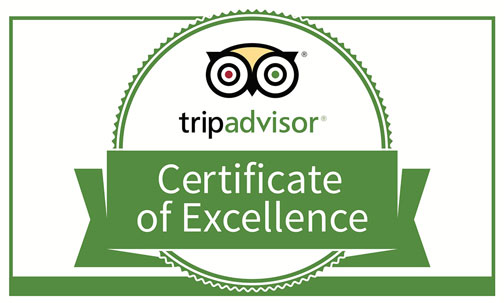 More Carnival of Illusion Reviews and Comments from hundreds of pages in our Travelogue
(Scroll down for Press and Corporate Reviews)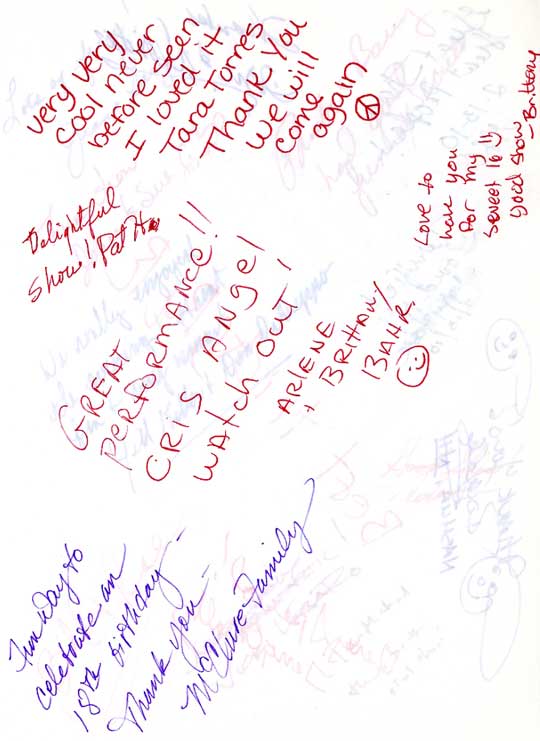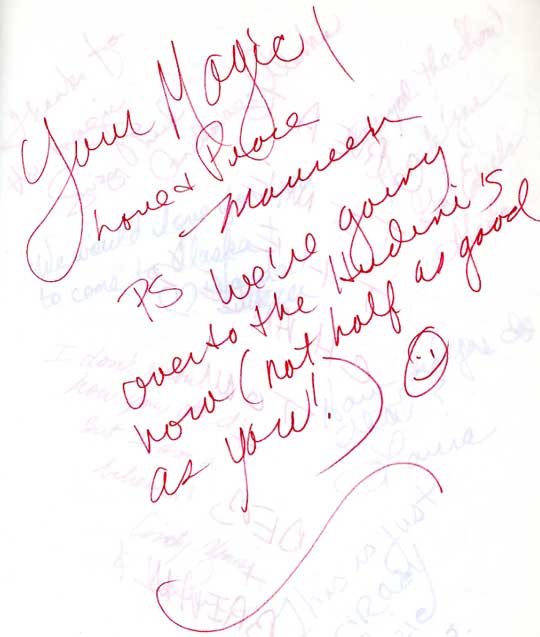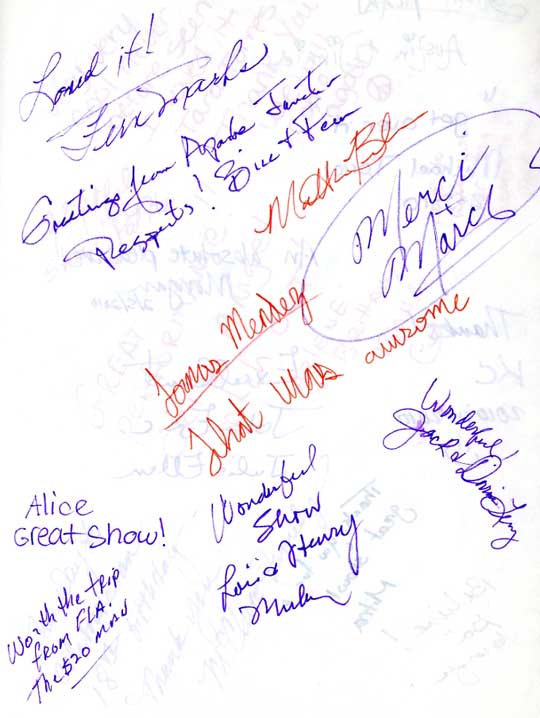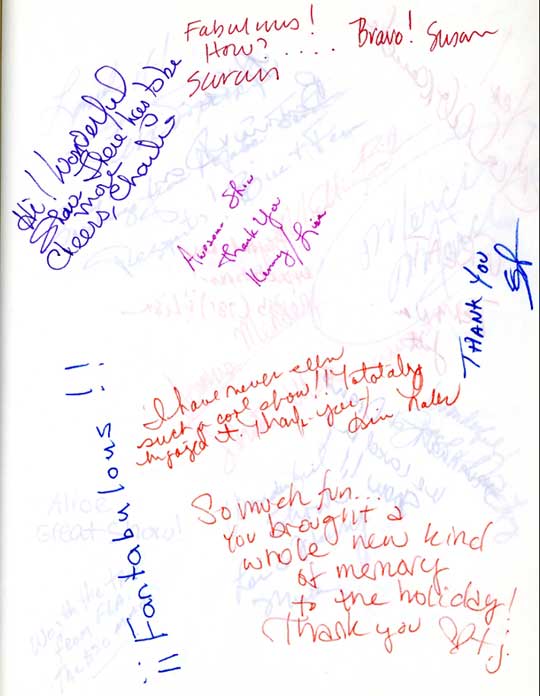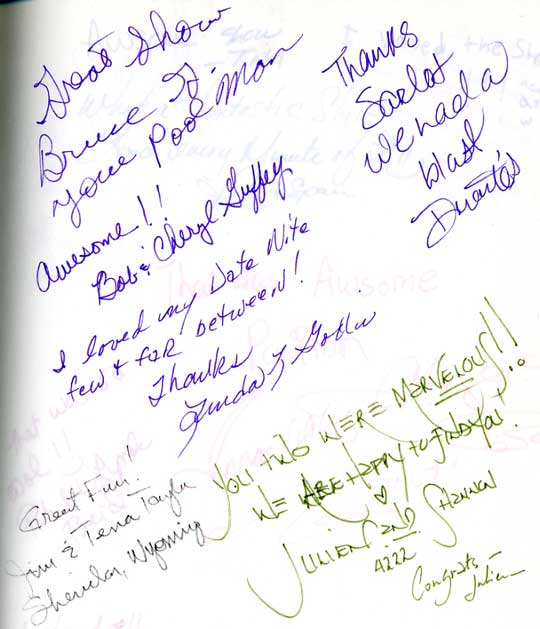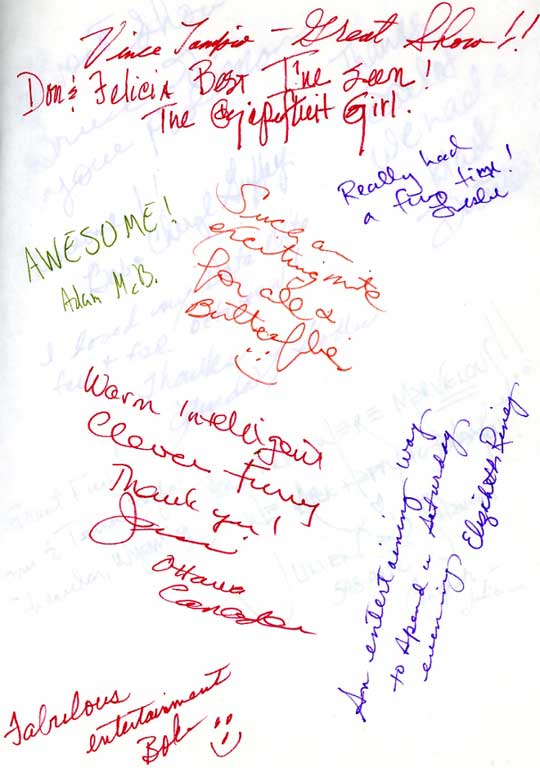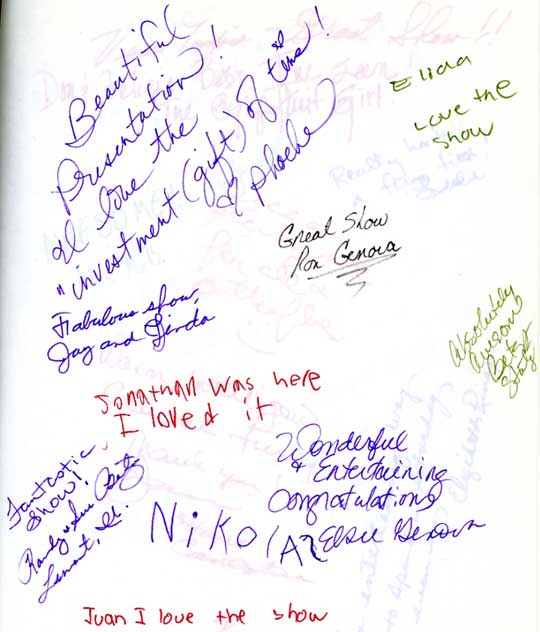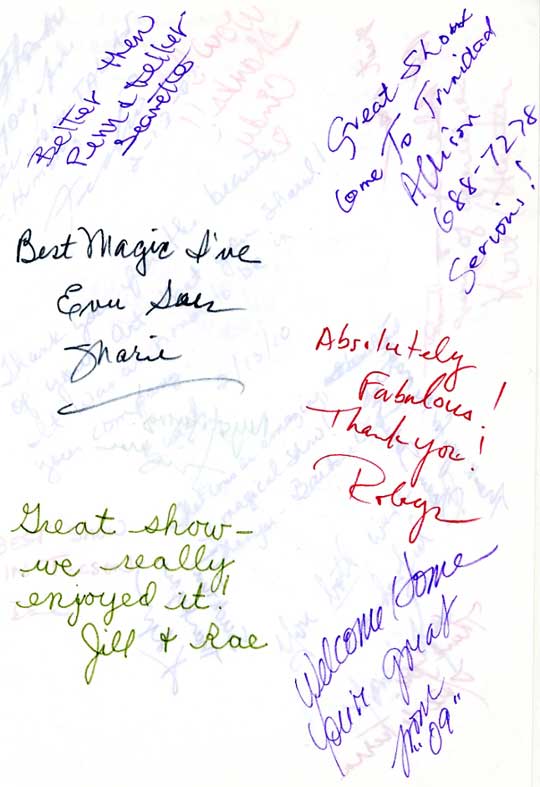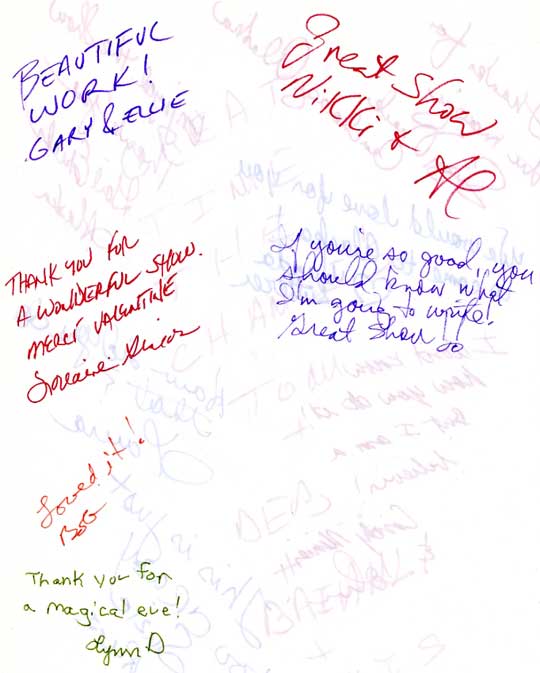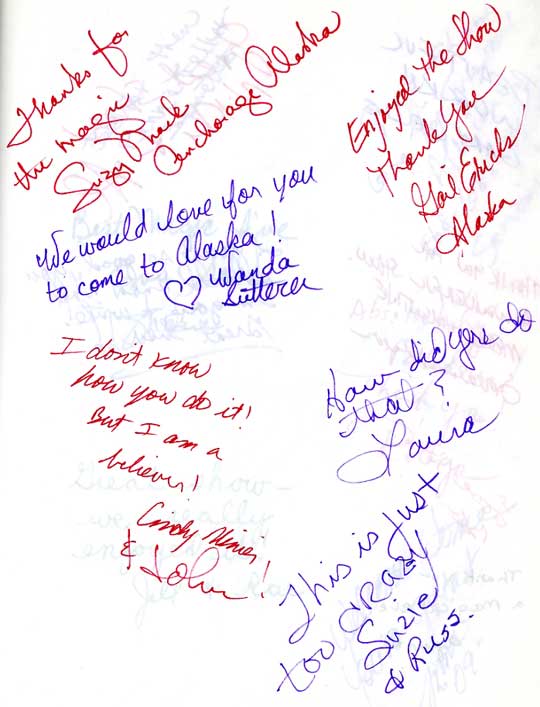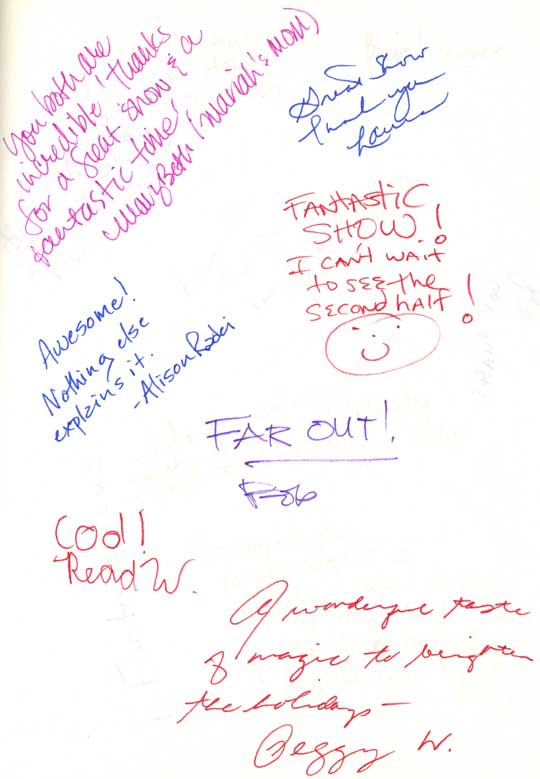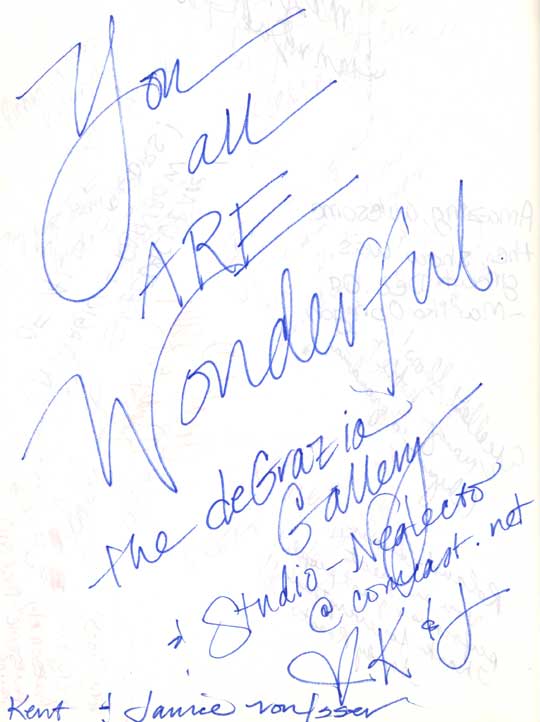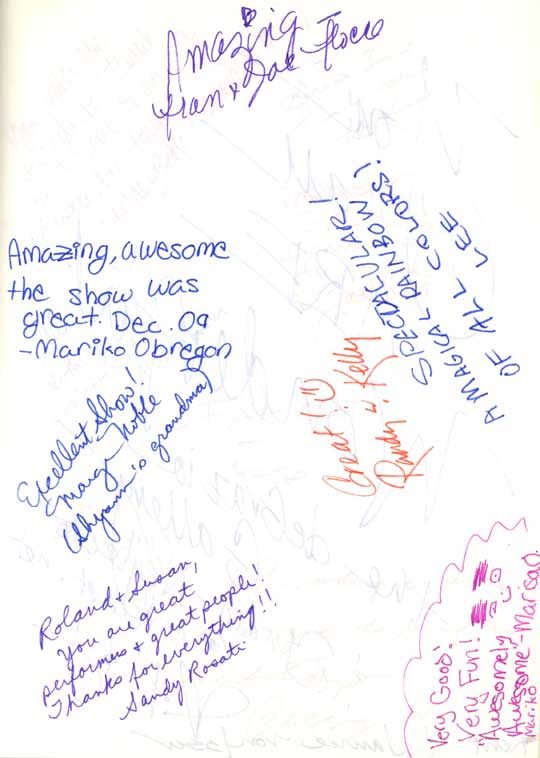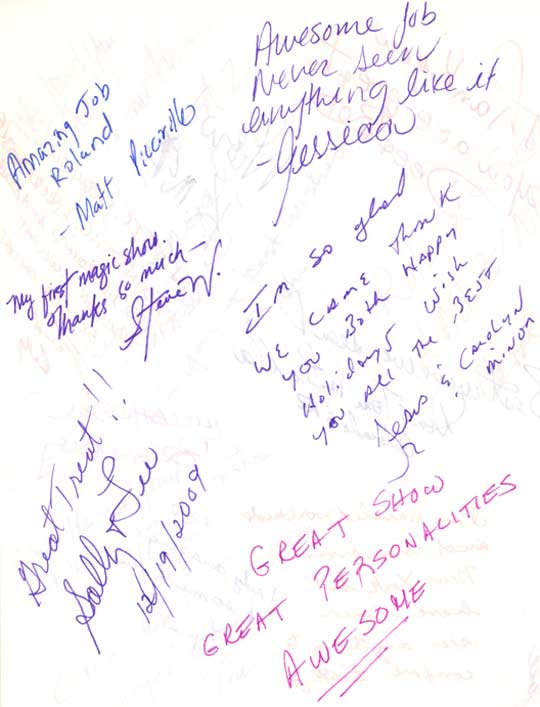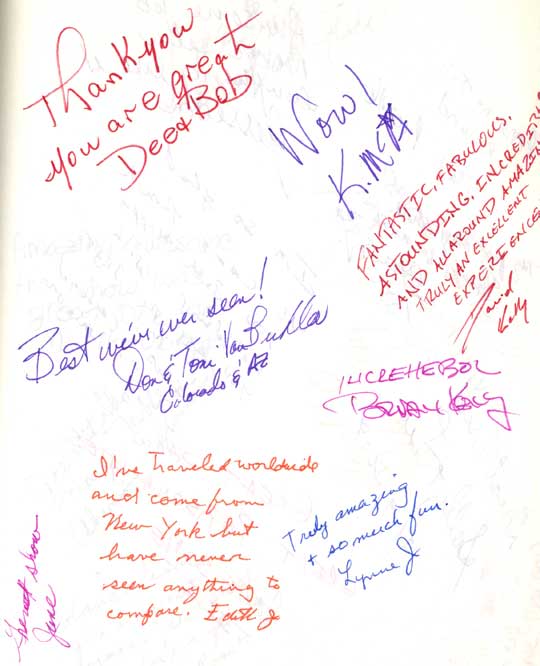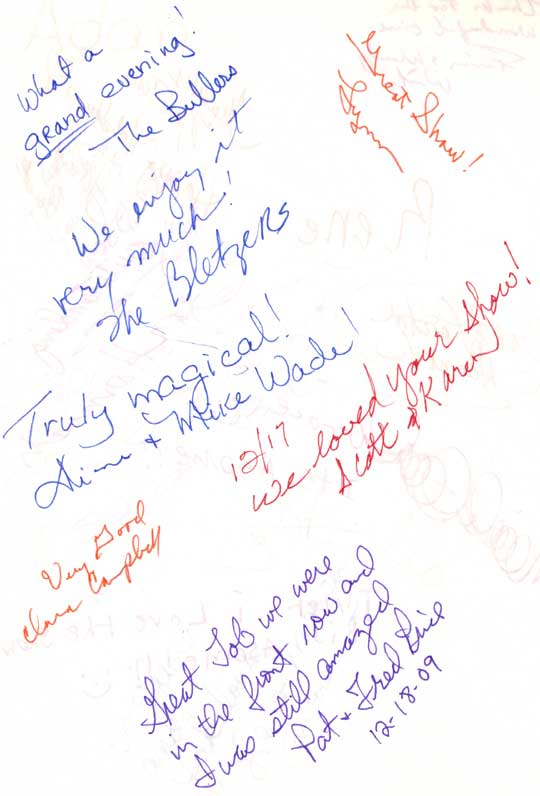 Press Quotes...
"Conjures up the kind of mystery that brings an audience together in awe." -Jose Gonzalez, Phoenix New Times

"Quaint, funny, vaudevillian, charming, energetic, and at the same time amazingly sophisticated and highly professional." -Jim Gressinger, Tucson Citizen

"Outstanding!" -Mike Powers, Fox News 13, Albuquerque

"Incredible!" -Indianapolis Star

"Amazing!" -LA Weekly

"High-Caliber Conjuring" -Dolly Spalding, Zocálo Magazine, Tucson

"Best show in Tucson!" -Ryn Gargulinski, Tucson Citizen

"Fantastic" -Scott Barnett, KLPX, Tucson

"Susan Eyed and Roland Sarlot are masters of the craft." -David R. Landau, East Valley Tribune

"Magician Extraordinaire" -Margaret Regan, Pulitzer Prize journalist, Tucson Weekly

"Unbelievable!" -Alex Miranda, Morning Blend, KGUN 9

"Phenomenal!" -Ann Lauricello, Morning Blend, KGUN 9

"First-class" -Herb Stratford, ShowUp.com

"Definitely a prized Tucson treasure!" -Gina Trunzo, Fox News 11, Tucson

"Delight in Sleight" -Where Magazine

"You're in for an excellent experience. They are truly artists of their craft." -Graham Thompson, AZ Daily Wildcat
Corporate Carnival of Illusion Reviews and Client Appreciation Letters