A New Baby and a New Parlour Addition for the New Season!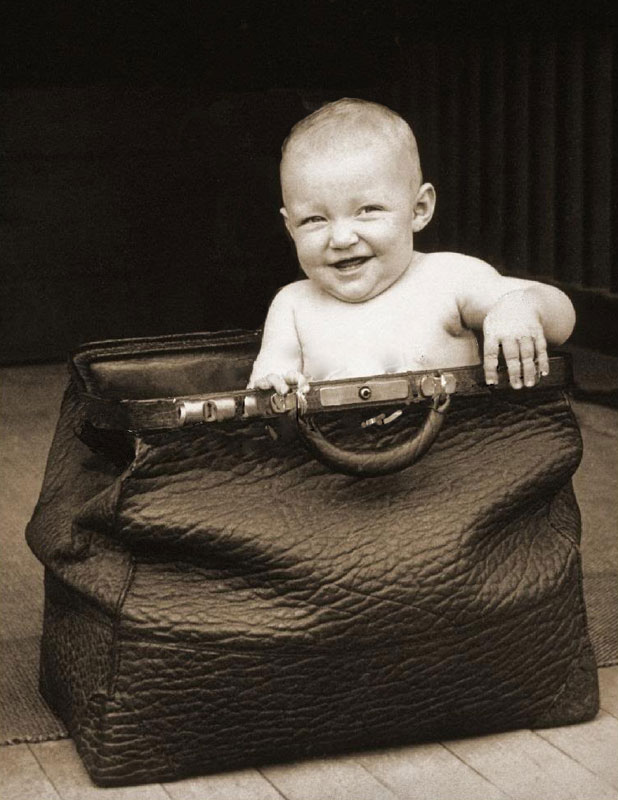 AFTER A LONG GESTATION, HIGH FIVE, IT'S LIVE! Our brand, spanking new WEBSITE is up and she's a beauty. Special thanks to the team of doctors, specialists and technicians who helped us through a very difficult labor. Just like new parents, we think it was all worth it and our baby is gorgeous. Please, no gifts! Check out the new arrival, VISITING HOURS: 24/7, 365 days a year.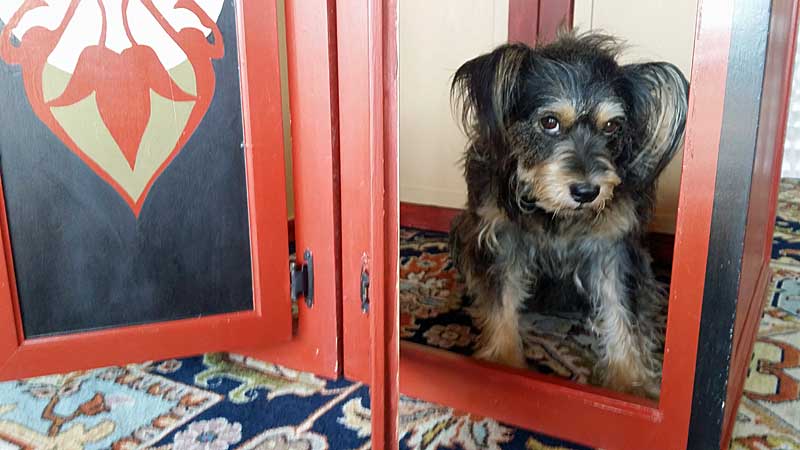 HARRIETTE THE SPY! Someone is looking quite sheepish as she was caught trying to figure out our latest addition to the Parlour show. You asked for it... now this historic illusion (normally reserved for our large stage shows) is making it's Parlour debut. Come catch a lively slice of magic history.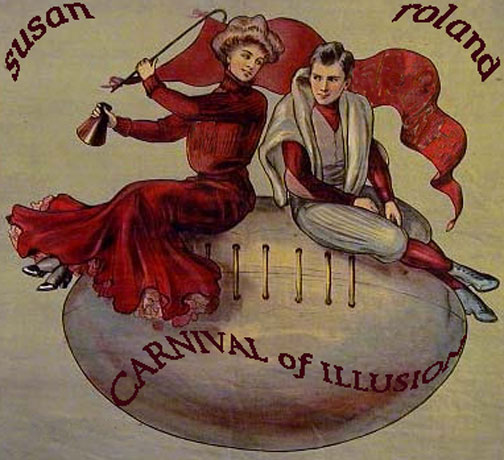 THIS WEEKEND the new season of shows "kicks-off" in Tucson. Don't watch the football game. Instead, come be a part of the Carnival of Illusion team... you may even score some game-time off the bench (audience participation). Rah-Rah-RAH, get your seats now-Now-NOW!
Secret... If you make a mistake and land on the wrong page of the new website, you'll receive a really cute secret message from Harriette. Go ahead, make a "mistake" and click carnivalofillusion.com/bow-wow!
Cheers and Cartwheels,
-Susan and Roland