Dear Carnival Friend,
Welcome to the new look of our newsletter. 2010 is off to a great start....
MOVE OVER BARBARA WALTERS Just last month we were interviewed by Gina Trunzo for Fox TV's"Tucson Treasures". They've been wonderful to work with, they even squeezed us into to their already full season. The feature on our Victorian-inspired Parlour Show will be out in March. In the meantime, you can catch our Jobing.com interview, if you missed it the first time around, put on your volume and please click here.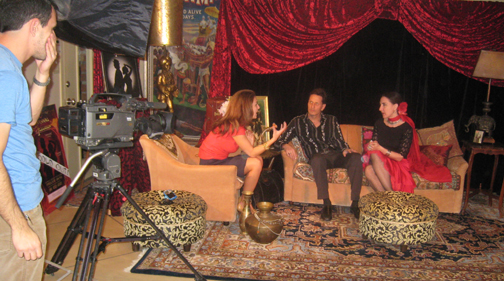 CHEERS! Last Sunday our voices were heard nationwide on Big Blend Magazine's popular 'Champagne Sundays' variety online radio show. After guests from Philadelphia, Brooklyn, Nashville, and Los Angeles raised their glasses, it was our turn. We were interviewed by Editors Nancy & Lisa Smith regarding our upcoming 52 show run, the thrill of performing for an intimate audience, the obstacles of being a female magician, and magic as a lost art. The nice part is that we didn't have to leave "Headquarters"! Aaaah, technology.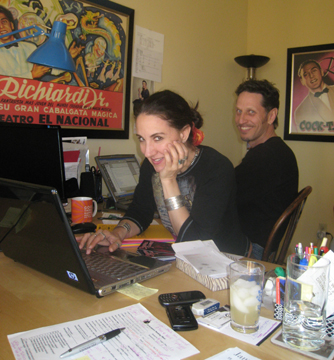 LIFE SKILLS 101 We had a very rewarding time with the students at a Tucson middle school who regularly have community members present their life skills to the class. After a short magical presentation, we revealed the life skills that we use. Thank you Ms. Stein and 7th graders for letting us share and learn from each other.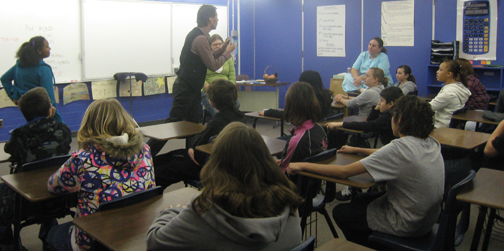 HERE COMES THE CARNIVAL! The tent is raised, the elephants are assembled, our bags are packed, and we're ready for action as we roll out 52 shows of our 35 seat intimate parlour show at the DoubleTree Tucson at Reid Park. Hundreds of seats have been sold and we haven't even opened yet. So step right up to get your parlour seat before they pull a Houdini and vanish!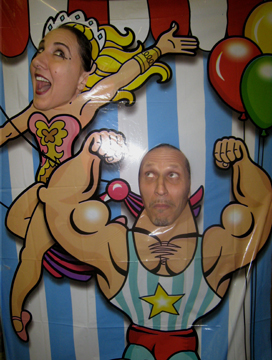 See you under the big top,
Madame Susan and Monsieur Roland