Happy Holidays Carnival Friend,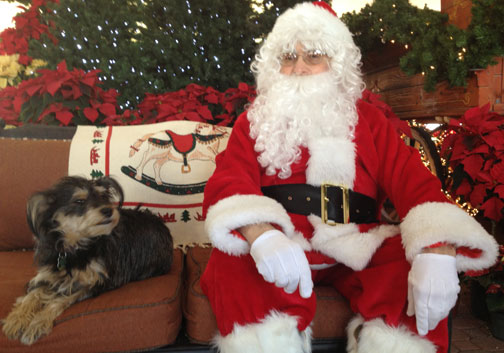 SANTA'S MAD AT HARRIETTE!
Not only was our trusted 4 legged wonder-dog not allowed on Santa's lap, she was put on top of his "Naughty List". Details are sketchy at this point but their body language in this exclusive photo speaks volumes. The "bearded-lady" promises to be good and will learn a new trick for 2013.
"NAUGHTY OR NICE"
Remember, we have something for BOTH lists. Carnival of Illusion Gift Certificates for Phoenix and Tucson make GREAT stocking treats.
Click here
for Gift Certificates.
We foresee happy holidays in your future!
-Susan and Roland, Alisha, Marnie and the Parlour Team