Can you believe it Carnival Friend?
POOF, JUST LIKE MAGIC... SUMMER HAS VANISHED! Labor Day is around the corner which means that Carnival of Illusion shows will be starting up very soon. The print ads haven't come out yet but as a Carnival e-news subscriber, you're the first to know.... We have released a few dates so check the website, get your calendars, grab your loved ones and step right up.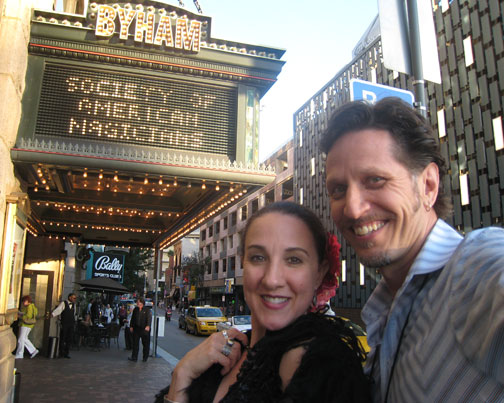 BUNS OF STEEL Harriette Houdini is banned from the elevator until she gets in shape for the upcoming 3rd Carnival Season. She only has a few more weeks but seems to be more interested in eating treats than using her "Stairmaster". Here's a snap of her taking a break during a little hiatus in LA, aaaah, the life of a Hollywood Superstar.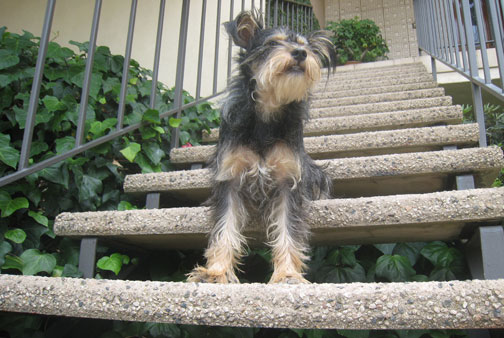 LUCKY US, LUCKY YOU! We are excited to introduce Alisha Stoddard as the newest member to the Sarlot & Eyed team. Alisha jumped aboard the Carnival train toward the end of last season and has proven herself to be an invaluable addition with her extensive experience in sales & marketing as well as superb talent in business operations. She is incredibly inexhaustible and has her own sideshow of wonders... adorable 4 year old twins! Please welcome her at alisha@carnivalofillusion.com.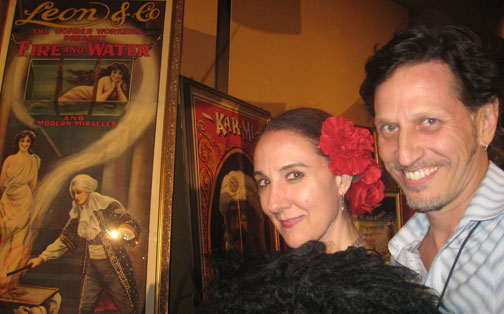 Just wanted to give you a quick "head's up" before show dates are released to the general public.
-Susan and Roland
PS. Check out the changes to the website and peruse the new Secret Blog.