Dear Carnival Friend,

ON YOUR MARK, GET SET... We are thrilled to announce we have released the first round of show tickets and are offering them to our favorite e-news reader, YOU. For the past two seasons EVERY performance sold out prior to the evening so don't delay. ...AND GO!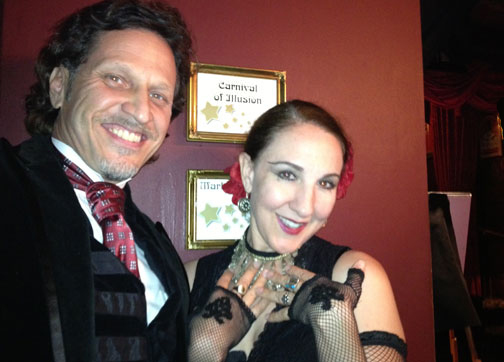 TOOT, TOOOOOT! We're tooting our horns for making the List of America's 10 Most Hospitable Cities. A surprising number of congratulatory emails alerted us to a post where we learned Carnival of Illusion is one of 3 "Best Things to Do" in our fair and friendly city. Here's the link.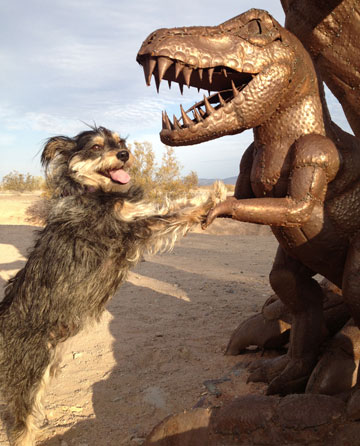 SUMMER LOVIN' Ms. Harriette Houdini (our trusty show dog) is smitten with a strange lizard that goes by the name "Rex". We've tried to keep an open mind, yet something seems a bit off-putting about his smile and heavy use of steroids. Hopefully, this crush won't extend into the fall when our 5th Season begins. We have no need for a giant dancing lizard in the show! Any background info on him is appreciated.

BUSY, BUSY, BUSY Summertime usually gives us a chance for a little R&R. Not so this season thanks to Jen, our newest Group Sales director. She has kept us on our toes this year with many corporate and private events. Oh, what a fun ride for us and our corporate friends. Call Jen at 480 395-SHOW (7469) for your next holiday or special event.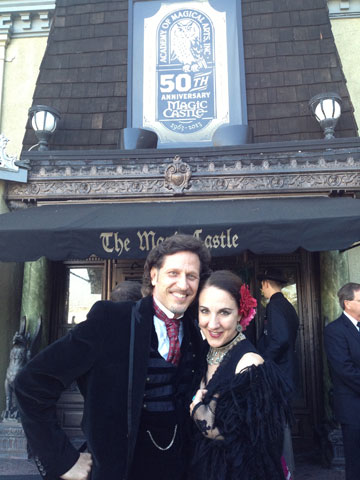 The last time you heard from us, we invited just our e-news subscribers to attend one of our performances at the world famous Hollywood Magic Castle. Seventy five lucky e-news readers responded to the invitation and were granted special access to this exclusive private club over the week of our performances. This year, the magical Victorian mansion is celebrating its 50th anniversary. Something tells us that we started a bit late for Carnival of Illusion to reach that milestone… then again, you never know, we keep chugging along… Toot, TOOOOT!

Stay tuned for more news "coming around the mountain",
Susan and Roland