MAGIC Magazine
March 2016
Copyright © MAGIC Magazine. Reprinted by permission.
Arizona's Carnival of Illusion
When astronomical optics designer Roland Sarlot teamed up with globe-trotting dancer Susan Eyed in 2002, it was to create a new show, Dance of Illusion, combining her passion for dance with his background in magic. Based in Arizona, they took their show around the country, but it took seven years for them to successfully carve out they niche they currently occupy.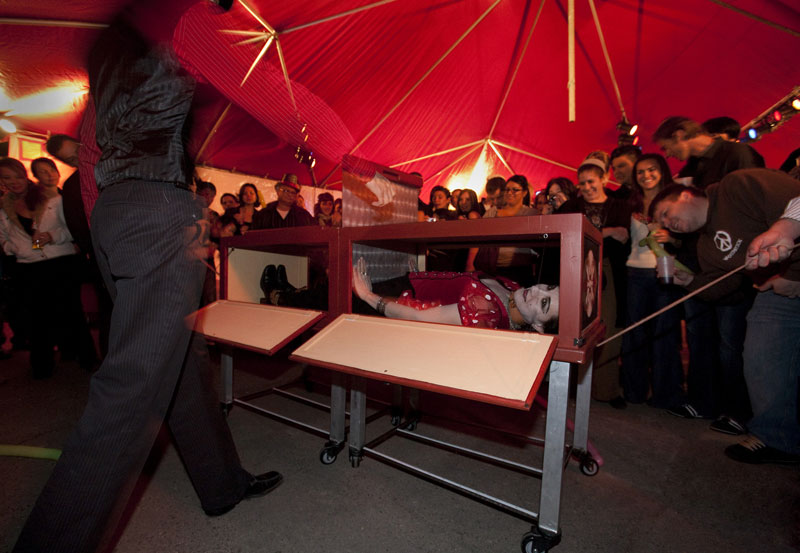 "It all began with a crash and a burn," Eyed says. A lucrative New Year's Eve gig was canceled when the financial institution that had contracted them to perform backed out, not wanting to appear "frivolous by having a company party." While Sarlot and Eyed were having dinner at a hotel in Tucson a few days later, the hotel owner mentioned that his main act schedule for New Year's Eve dropped out. "We were in the right place at the right time and were booked on the spot," says Sarlot, and that job led them to scale down their Dance of Illusion stage show to become the Carnival of Illusion parlour show, with a travel theme of "Around the World in Eighty Minutes."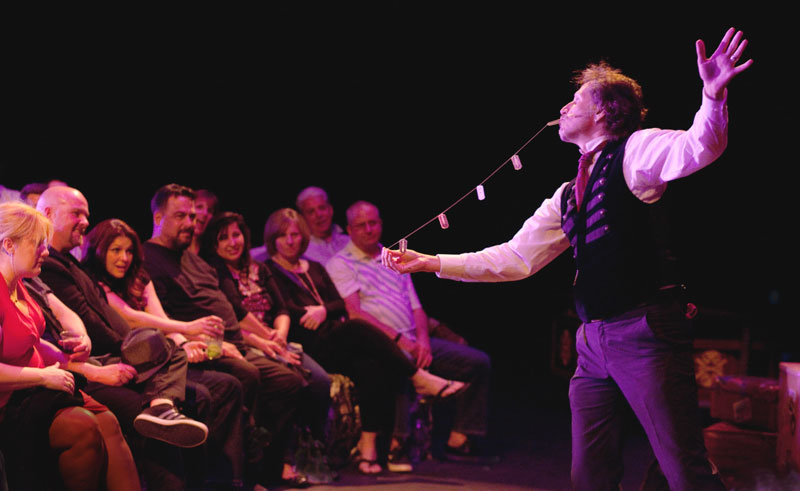 After two months of searching for a venue, a Doubletree hotel in Tucson gave the show a trial run. Presenting four to five parlor shows each weekend in a 35-seat boardroom, the show played for two years. Realizing that much of their audience was driving nearly two hours from Phoenix to see their "vaudeville-inspired roadshow," Roland and Susan opened a second venue there, at the Arizona Biltmore Resort. The Mesa Arts Center soon became their third location, with the show continuing to sell out each weekend. Realizing they should "work smarter, not harder," Sarlot and Eyed increased their seating capacity for their audiences and cut back to one show on Fridays and two on Saturdays.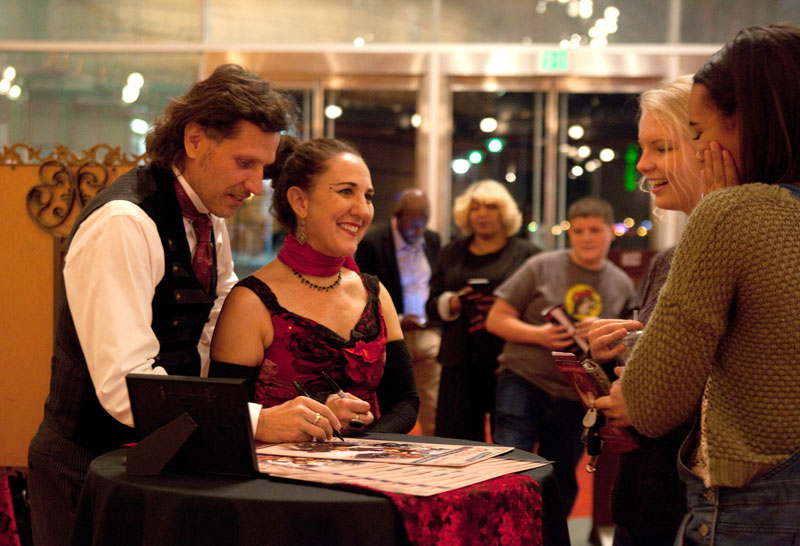 On January 23, Carnival of Illusion premiered at their fourth venue, Tempe Center for the Arts, and at the same time celebrated the 350th performance. The duo is under contract to appear on the 125-seat stage – they set up the show with the entire audience onstage with them – for the next two years. They are now rotating their performances through all four venues. (The Doubletree venue has been replaced by the Lodge on the Desert in Tucson.) In seven seasons, Carnival of Illusion has become the longest-running theater show in Arizona history.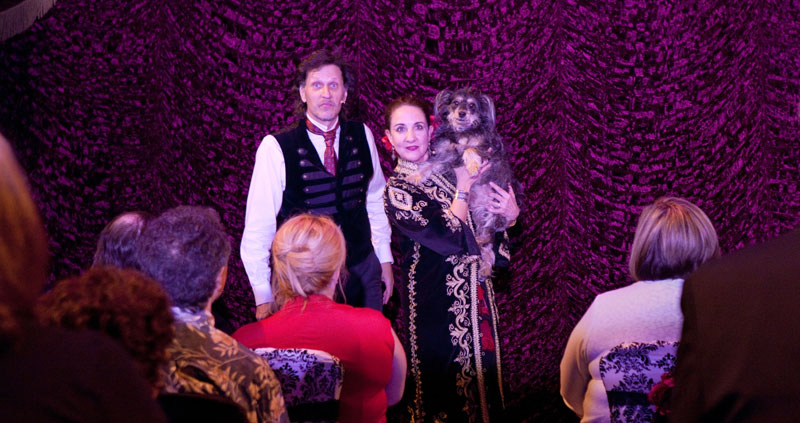 Volunteers from the audience assist Roland in the sawing of Susan in the 350th Carnival of Illusion performance. Roland produces razor blades he previously swallowed. Sarlot & Eyed sign autographs at the Tempe Center for the Arts. Roland, Susan and Harriette their compatriot having fun with the audience.