Net Worth of the Richest Magicians (in the World!)
SEE ALSO: David Blaine's Net Worth
SEE ALSO: Horrible Magic Fails!
ALSO: David Blaine's Worth
ALSO: Dangerous Magic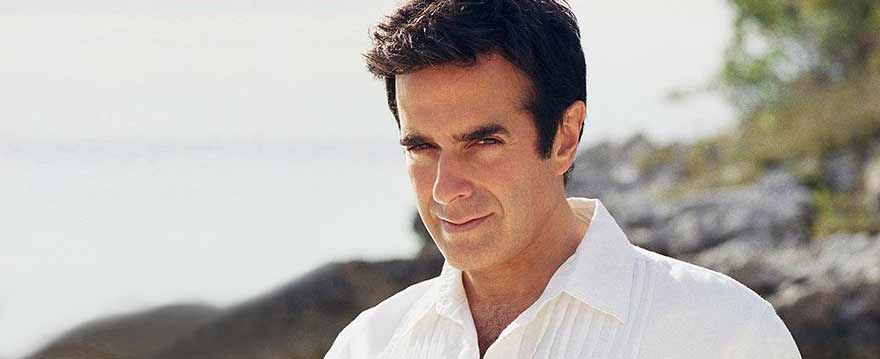 Who better to create this specialized list for you than a UCSD theater Ph.D., magic scholar, university professor, author, and all around smart guy. Sit down in your favorite chair, close your Wall Street Journal, put your feet up on that fancy ottoman, grab your two olive martini, and read on...
Who are the Highest Paid Magicians in the World?
by Dr. Will Given
University of California, San Diego
Have you ever wondered just how much today's top magicians are pulling down? Thanks to the good people over at Fortune, Celebritynetworth, and other sites, we have assembled this list for you of the Richest Magicians. To make it on the list this year, one needed to not just be a millionaire, but to actually go beyond and surpass the eight-figure mark for net worth! How is that for magic?
10 Richest Magicians
$12 million

David Blaine became the antithesis to the glitz and glamor (and over-the-top cheesy showmanship) that helped define magic in the 1980s by introducing a stripped-down version of magic at its core. His 1997 television special, David Blaine: Street Magic, involved the magician roaming the streets of America and performing magic for surprised spectators. Blaine's style was a huge (and often imitated) hit and he went on to appear in various other television specials where he also worked to establish himself as an endurance artist, pushing the physical limits of human possibility including achieving a 17 minute, 4 second underwater breath hold. Blaine is currently on tour with his live stage show, Real or Magic. Yes, he does hold his breath underwater onstage during the performance in front of the live audience and while it may sound like it would be something difficult to sit through, it is actually quite a remarkable event to witness.

9. The Amazing Johnathan

$15 million

The Amazing Johnathan, known as "The Freddy Krueger of Comedy," performed his off-beat style of comedy magic for decades in his shows in Las Vegas, on tour, and on television. The Amazing Johnathan combined his unique style of dark humor with blood and gore on stage and audiences often found it hard to cover their eyes to shield them from the horror since they were too busy laughing so hard. To help round out the act, The Amazing Johnathan performed with Psychic Tanya and the pair created a hilarious satirical look at the typical Vegas performers one would usually find on the Strip. The Amazing Johnathan was diagnosed with a terminal heart condition and retired from performing, though he has since proven doctors wrong and is bringing his magic back to stage. A documentary on The Amazing Johnathan was premiered at the 2019 Sundance Film Festival.

8. Uri Geller

$20 million

Probably the most controversial name on the list, Uri Geller made a name for himself in the 1970s performing his unique version of "magic" on numerous television shows. Geller presented himself as a psychic and demonstrated his psychokinetic powers by bending spoons. The Israeli magician purposefully blurred the lines between what is real and what is magic, and audiences ate it up, wanting desperately to believe in the paranormal. Of course, many skeptics, including James Randi, crusaded against Geller's claims and insisted that his demonstrations could be explained and replicated using principles of magic. Still, people so wanted to believe.

$25 million

Billing himself as "The World's Fastest Illusionist," the Dutch magician, Hans Klok, has performed all over the world and has been seen by millions through his numerous television appearances and specials. In addition to touring with his show, The Houdini Experience in Europe, Klok has now opened a Las Vegas illusion show at the Excalibur Hotel and Casino. Klok has brought his magic to unique audiences ranging from World Cup football fans to fashion shows.

6. Neil Patrick Harris

$40 million

While many may only know Neil Patrick Harris as an actor from his time on shows such as How I Met Your Mother and Doogie Howser, M.D., Harris is also a magician. He has previously served as the President of the Board of Directors at the world-famous private club for magicians, the Magic Castle, in Hollywood. Harris has also directed the Los Angeles magic show, Nothing to Hide, at the Geffen Playhouse in 2012, starring Helder Guimaraes and Derek DelGaudio, and served as executive producer of DelGaudio's magic show, In & Of Itself, directed by Frank Oz, off-Broadway in 2017.

$50 million

Known for his A&E TV show, Criss Angel Mindfreak, Criss Angel partnered with Cirque du Soleil to create the shows, Criss Angel Believe, and, Criss Angel Mindfreak Live at the Luxor in Las Vegas. Angel moved into a new theatre at the Planet Hollywood casino in Las Vegas in 2018 to premiere his new show, entitled, you guessed it, Criss Angel Mindfreak.

4. Lance Burton

$100 million

Before signing a record-breaking contract at the Monte Carlo Resort in Las Vegas back in 1994, the Kentucky-born magician had already established himself as one of the best magicians in the world. Burton won the FISM (Fédération Internationale des Sociétés Magiques) competition, the pinnacle of magic excellence in 1982. He was the youngest person to ever do so (and was also the first American to take home the honor). Though now retired from performing full-time, Burton has recently brought a stage show to the Wild Horse Pass Casino in Phoenix.

3. Siegfried and Roy

$120 million

While the Siegfried and Roy show closed back in 2003 after Roy suffered a tiger attack on stage during a performance, the German duo still hold the number three spot on our list. Known for their large-scale illusions involving big cats, Siegfried and Roy toured the world with their large production and performed sold-out shows at their theatre at the Mirage hotel in Las Vegas. The pair helped to establish the benchmark in production value for Vegas magic shows and are still considered some of the most famous magicians of all time.

$300 million

The bad boys of magic have been at it for over forty years now and continue to play sold out shows in their home theatre at the Rio Hotel in Las Vegas. In addition to their Vegas show, Penn & Teller also host the popular television show, Penn & Teller: Fool Us on the CW where magicians perform tricks for Penn & Teller in hopes the duo will not be able to figure out the methodology behind the magic. The show was recently renewed for its sixth season and has provided a platform for magicians, both famous and up and coming performers alike, to have some valuable network screen time and exposure to large television audiences.

$1 billion

The only billionaire on the list, it should be no surprise that David Copperfield comes in at our number one spot. With an estimated net worth of $1 billion (yes, you read that right), With a career now spanning five decades, Copperfield routinely makes it onto the Forbes list of the wealthiest individuals in the world. Performing hundreds of shows a year in his custom theatre at the MGM Grand in Las Vegas, and on his various tours, it is no wonder that Copperfield has been able to amass the amount of wealth he has. As an added bonus, Copperfield is also the only person to make our list who owns his own island. If you one day happen to find yourself in the Bahamas, and have an extra $57,000 a night to spare (according to a 2015 Business Insider article), make sure and visit Musha Cay and tell them The Magic Oracle sent you.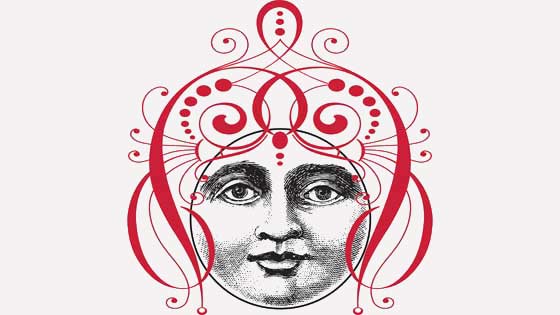 The Magic Oracle is a FREE site but I still must pay dastardly server fees! Please, donate ANY amount... $1, $5, $10, why not $1 million?
THANK YOU for keeping magic alive... and me, a Jolly Genie!
So, what do you think? Do these magicians deserve this kind of money? Is there someone on our list that we missed (Shin Lim, Derren Brown)? Write us and let us know!
Now Trending...