Most Disgusting Magic (Trick) Fails Ever!
SEE ALSO: How Houdini Died
SEE ALSO: Houdini's BEST Tricks
ALSO: How Houdini Died
ALSO: Houdini's BEST Tricks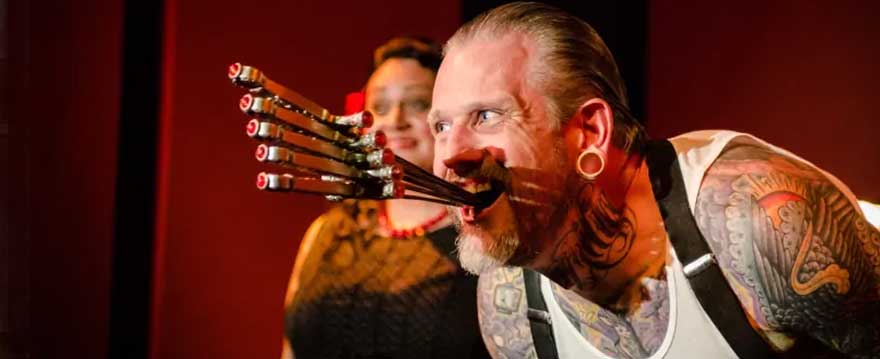 Who better to create this disgusting list of Magic Fails and Live Magic Shows Gone Wrong for you than a UCSD theater Ph.D., magic scholar, university professor, author, and all around smart guy. This list of terrible magic accidents are going to gross you out so, we suggest you sit down, grab a barf bag, take a few deep breaths, and CAREFULLY read on for the equivalent of Magic Tricks Gone Wrong winners...
The Worst Magic Fails Ever
by Dr. Will Given
University of California, San Diego
We go to magic shows or watch magic on TV in part to feel a sense of wonder and excitement, and a strong, well-run show will help us to suspend our disbelief as audience members. However, sometimes things go wrong. Sometimes the mistake is small, and the magician can recover the performance without the audience even noticing. But other times, the problem is so large that disbelief is instantly broken, and the audience sees that magic is a performance that requires skill, planning, and management (and sometimes even just a little bit of luck) in order to be carried off well. There are some truly dangerous tricks in magic, and when these go wrong, people can be seriously hurt or even killed. Warning: some of THESE FAILURES ARE GRUESOME! Also, it should go without saying, PLEASE do not ever try these at home (or anywhere else for that matter)! These tricks are exceptionally dangerous, and some have proven to be fatal. PROCEED AT YOUR OWN RISK!
The Worst Magic Accidents Ever
Knife Throwing

There is no shortage of street magicians and sometimes they perform better than famous illusionists. However with a lack of professional experience there is always room for accidents. In this video, a street performer invites a random girl to throw him a knife but ends up cutting his hand badly. He's lucky it only ended up this bad because it could have been MUCH WORSE!!! He could have injured his hand in addition to his already broken self-esteem.

Chinese Water Torture

During an NBA show, a female magician called Kristen Johnson almost died from a hypoxic seizure (a lack of oxygen to the brain) when she was trying to imitate Houdini's underwater "Chinese Water Torture Cell" trick. The difference between her and Houdini was Houdini normally didn't almost die performing it! Please readers, do we really need to remind you... Do NOT try ANY of these feats on this page. Remember... Smart is Good. Imbecile is Bad.

Underwater Escape

During Spain's Got Talent, this magician failed to escape from underwater and the paramedics had to come to his rescue. It was a PAINFUL MOMENT for everyone to watch, check out the judges' reactions. He did survive but should probably practice the next time he tries to perform it again. Better yet, try crocheting!

Drinking Acid

Here's another (fill-in the country around the world) Got Talent magic accident but this time in the semi-final round in Vietnam. Magician Tan Phat accidentally gulps acid which he instantly has to spit out and had to receive medical treatment for a BURNED MOUTH. WHAT!?!?! Have to give him credit, he completed his performance but hopefully he retires after this one.

Dangerous Card Trick!

In one of Britain's got talent's episodes (these Got Talent shows love magic fails!), a magician performs underwater handcuffed. He managed to break through that metal but wasn't able to escape and began suffocating. It's a sad statement when the audience isn't happy for the magician doing a great trick but rather happy that you didn't die.

Catching a Bullet

Well-known magician David Blaine was a bit surprised when he shot himself in the mouth rehearsing for this television special. He did survive (hooray!) and only the back of the throat was injured. Gotta be happy... it could have been a whole lot worse!

Sawing a Person in Half

These amateurs did not hurt anyone in this magic accident other than their magic credentials and ego worldwide for all virtual eternity. A woman was placed inside a box with only her head and legs popping out. After getting sawn in half, the table falls over and the stupid method for a great magic trick is revealed.

Sword Swallowing

This time on America's Got Talent, the performer miraculously doesn't get hurt... but should have! Can you imagine a more ridiculous way of making a living. Swallowing swords and smashing them into your mouth. Gee, what could go wrong trying this?
As much as we enjoy mind-blowing tricks and seemingly supernatural feats performed by magicians, there is lot of hardwork and hopefully intelligent, supervised practice required to achieve a level of SAFE protection. These videos demonstrate what happens when you don't do your homework.
As Houdini said, "the real showmanship consists not of what you really do but what mystery-loving public thinks you do'". Even though these illusionists offer lots of mystery, some of them tread a delicate line between mystery and reality which is not risk-free.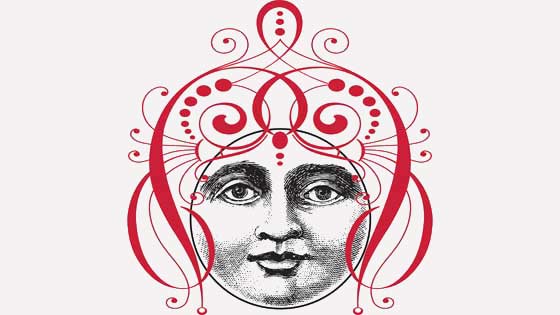 The Magic Oracle is a FREE site but I still must pay dastardly server fees! Please, donate ANY amount... $1, $5, $10, why not $1 million?
THANK YOU for keeping magic alive... and me, a Jolly Genie!
So, what do you think? Are these the greatest magic tricks ever or are magicians the craziest people out there? Some say, welcome to the most successful Darwin Award Candidates ever! If you know of any horrific magic trick fails that we missed, we'll add them here. Write us and let us know!
Now Trending...