10 Best Close-Up Magicians of all Time
SEE ALSO: BEST Card Magicians
SEE ALSO: All Magic Podcasts!
ALSO: BEST Card Magicians
ALSO: All Magic Podcasts!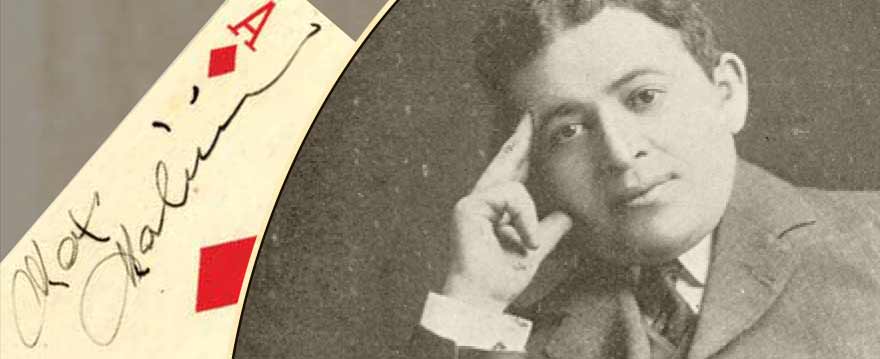 Tired of looking at magicians who are only a few centimeters tall on the TV screen? There's another way you can experience them... close up and LIVE! With close-up magic, the wonders take place within feet if not inches of you. So close in fact that you can almost taste the magic although we don't recommend it. Firstly, the magician is unlikely to thank you, and also the cards taste unpleasantly and unsurprisingly of paper as any magician who's done a card-to-mouth effect will readily attest.
Best Close-Up Magicians of all Time
by Dr. Taliesin Coward © 2019
Close-up magic is one of the oldest forms of magic around. This is the realm where coins disappear from or jump into your hands, cards that you have been watching like a hawk somehow manage to change their value, and infernal spirits take a sojourn from their otherworldly activities to inexplicably make little balls travel invisibly from one cup to another. With no further ado, I'm delighted to present my personal Top 10 Close-up magicians of all time.
Honorable Mentions
Juan Tamariz

(1942-)

Widely regarded as being hands-down the best card magician on the planet, if you like your magicians hyper and excitable, then look no further than Tamariz. Putting me in mind of a super-excitable leprechaun (it's the signature green hat – I know he's Spanish!), Tamariz performs his tricks with so much energy, passion and enthusiasm that it's infectious. Also, he's highly respected as an author and has written some of the most influential books on magic and close-up magic ever.

Michael Ammar

(1956-)

A student of Dai Vernon, winner of the FISM Gold Medal, and a prolific producer of books and teaching materials, Michael Ammar is one of America's best known and most respected close-up magicians. Whether it's passing coins (or cards!) through tables, performing classics like The Cups and Balls, or burning the Terminator's hard earned cash (not many people would be willing to do that!), it's all done with the same, unflappable smooth treatment.

Tom Mullica

(1948-2016)

Why smoke cigarettes when you can eat them? Mullica's surreal, comic magic is sure to elicit everything from small chuckles and stares, to shrieks of disbelief. Seriously, don't try any of this stuff at home.

Dean Dill

(1947-2015)

Not so well known outside the magic community, Dean Dill was a close-up magician and creator of effects, with a particular flair for coins. Under his hands, coins impossibly jump from one location to another, and then invisibly (and impossibly) return again. Definitely one for fans of coin magic.
Top 10 Close-Up Magicians of all Time
10. Max Malini

(aka Max Katz Breit, 1873-1942)

Though there is no footage of Malini performing, many of his tricks are used by magicians today and one of his best tricks can be seen being performed by Paul Daniels, and Don Alan. Jump to 5:57 to watch Paul Daniels perform his version of a Malini classic.

A legend among magicians and world-famous during his day, Malini traveled the globe, performing for U.S. Presidents, Royalty, and Aristocracy. Along with his magic, Malini delighted audiences with his eccentric use of words – despite being raised in America he spoke with a heavy Eastern-European accent (except when performing in China, where he would speak Yiddish – go figure!). He's famed for going to great lengths to produce impossible effects, including once hiding a card behind a picture frame in a house he knew he'd be coming back to perform at a few months later.

Almost as famous as his impossible illusions were stories about Malini. Arriving early for a stately dinner (some accounts say at the White House), he went to the kitchens, hypnotized a chicken, and got the staff to serve it up as a center-piece. Some accounts suggest he even went as far as plucking the hapless bird and covering it in gravy – ouch. During the evening, one of the guests asked him to demonstrate a trick, so Malini replied, "Look! I show you: The Miracle of Life!" So saying, he jabbed the fowl with his fork, shocking it into consciousness and sent it running around the table and scaring the guests. Interestingly, a similar story was published under the title of 'A Droll Trick Played with a Fowl' in the 1784 book Breslaw's Last Legacy, or, The Magical Companion.

9. Dai Vernon

(1894-1992)

Also known as The Professor, Dai Vernon is one of magic's most respected teachers, and author of numerous tomes on close-up magic and magicians. Even at the ripe old age he was when most of the footage was shot, and looking every inch a professor, he displays a level of skill and polish that few magicians can hope to match. Particularly fond of demonstrating the techniques of card-sharps and hustlers such as Three Card Monte or second dealing, even when he tells you what he's going to do it's still impossible to see. Scary and brilliant.

8. Eugene Burger

(1939-2017)

The possessor of magic's most impressive voice (not to mention a beard that would make Father Christmas envious), Eugene Burger has the unique ability to make even the silliest effects seem like the most important thing in the world. Now that's a trick most magicians would give their right arm for! Famed for his ability as a teacher and magic theorist, Burger was also a philosopher and historian of religion. When performing Burger uses his basso profundo (did we mention how impressive his voice is?), and knowledge of myths and religions to conjure up an eerie, otherworldly atmosphere. If you want an intense and slightly spooky experience, this is Burger's specialty.

7. Johnny Ace Palmer

(1960-)

The first ever close-up magician to win the Grand Prix in the world-renowned FISM (Fédération Internationale des Sociétés Magiques) championship and receive the title World-Champion magician, his close-up act has everything: doves, chickens, coins, cards, billiard balls, all while seated or standing within touching distance of his audience. If you like magic (and if you don't, why are you reading this?) you're definitely in for a treat with this one!

6. James Brown

(1980)

"How did I not feel him place the coins on my own hand?!!!" Cheeky and irrepressible (and not to be confused with the singer of the same name), James Brown is known for his easy-going, light-hearted style of magic. Winner of the Magic Circle's Close-Up Magician of the Year Award, an excellent pickpocket and a master hypnotist to boot, his skill-set lets him get away with things which have to be seen to be believed – whether it's placing coins on the back of unsuspecting spectators' hands, stealing their watches right off their wrists, or making whole packets of cards disappear right before their eyes.

5. Ricky Jay

(1946-2018)

If you've ever wanted to know whether it's possible to throw a card with enough force to embed it in the tough, leathery hide of a watermelon (it is!!!), then Ricky Jay's your man. He even wrote a book called Cards as Weapons. Famed for his knowledge and skill in sleight-of-hand, he's also used his magical know-how to work extensively as a film consultant. If you saw the movies The Prestige, The Illusionist, The Parent Trap or even Forest Gump (to name a few), then you've seen some of his work.

Blending flawless sleight-of-hand and lethal card-throwing skills with a remarkable knowledge of magic history (and an ability to speak nearly ceaselessly whilst performing), Ricky Jay's performances will transport you to his weird and wonderful word of magicians, hustlers and confidence tricksters.

4. Michael Vincent

(1964-)

One of the greatest living card magicians, Michael Vincent has won The Magic Circle's coveted Close-Up Magician of the Year award not once, but three times. Understated and elegant, he's not the type of magician to get people all hyped up, but walk away in a daze wondering just how did that happen? A master of classic card magic, we can't say better than Penn from Penn & Teller who said after seeing him perform, "When you first get into magic, this is what you're trying to learn... this is not hours, not days, this is decades of practice".

3. Don Alan

(1926-1999)

Appearing regularly on US television as the host of Don Alan's Magic Ranch, Don Alan is one of the old-style magicians: neat, relaxed, with impossible things simply happening around him. Famed for his creativity and love of impossible 'kicker' endings ("Where did THAT come from?!"), whether it's gigantic ball bearings, shrinking cards, or unwinnable ball games, Don Alan is definitely in a class of his own.

2. Tony Slydini

(aka Quintino Marucci, 1901-1991)

Another legend of the field, Slydini came to America in 1930 and is the most influential and important close-up magician of the 20th century, if not all time. Famed for his skill at manipulating people's attention, one of his signature tricks was to vanish paper balls simply by throwing them over the person's head. If you want a fun challenge, check out the footage of Slydini performing his Paper Balls in the Box. I can guarantee that no matter how many times you watch the footage, or how much you slow it down, you'll never be able to see how it's done.

1. David Roth

(1952-)

Poetry in motion is the best description of this magician. Recognized as the master of coin magic, his smooth, eye-boggling performances are a delight to watch and the gold standard by which any coin magician can be judged. If the thought of coins disappearing into portable black holes, vanishing and leaving only their sound behind, or coins growing in size makes you excited (it does for me!), you simply can't get better than Roth. What more can be said?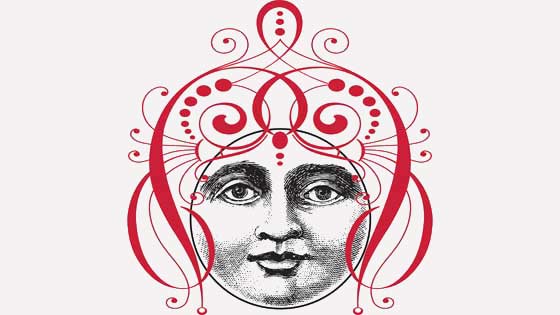 The Magic Oracle is a FREE site but I still must pay dastardly server fees! Please, donate ANY amount... $1, $5, $10, why not $1 million?
THANK YOU for keeping magic alive... and me, a Jolly Genie!
There are so many good close-up magicians to choose from, it's hard to whittle the list down to ten. I hope that I've included a fair range of some of the best magicians of all time who have helped make close-up magic such an exciting art. Is there someone we missed? Should the list have included Shin Lim, Dynamo, Nate Leipzig, David Stone, John Ramsay, Hofzinser, Lennart Greene, Richard Turner or greats of card magic? Write to Magic Oracle and let us know!
Now Trending...