TOP 10 BEST Penn and Teller's Tricks
SEE ALSO: Most Famous Magicians
SEE ALSO: David Copperfield's Tricks
ALSO: Most Famous Magicians
ALSO: David Copperfield's Tricks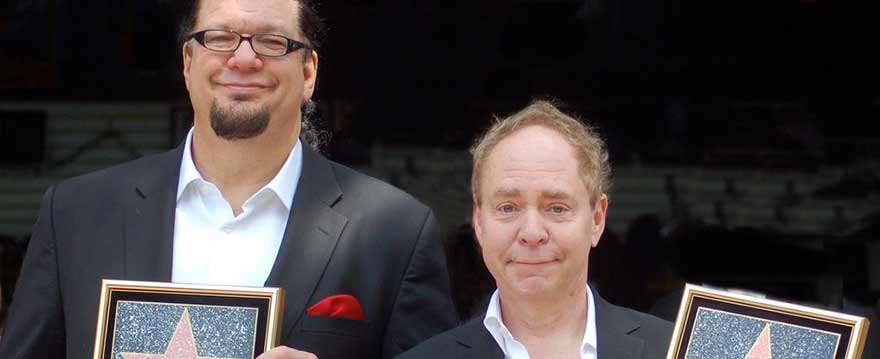 Denomaj, CC BY-SA 3.0, via Wikimedia Commons, cropped and background deleted
Who better to create this specialized list of the best tricks of Penn and Teller for you than a University of California at San Diego theater Ph.D., magic scholar, university professor, author, and all around smart guy. If you can't experience one of their Las Vegas magic performances, then sit down in your favorite chair, put your feet up on that coffee table, grab your hot chocolate, and read on...
The Greatest Magic Tricks of Penn & Teller!
by Dr. Will Given
University of California, San Diego
The magic duo, who have been in residence in their custom theatre at the Rio All-Suite Hotel and Casino in Las Vegas since 2001, have appeared in movies, in television specials, and in numerous guest appearances on various programs. They have hosted their own television shows such as Penn & Teller: BS on Showtime and Penn & Teller: Fool Us on the CW. They have written books and have performed a successful show on Broadway. Their entire career has been built off of the unique idea that they despise magic, even though it is what they make their living doing. For most of their tricks, they set out to reveal what it is that is actually taking place in your average, run-of-the-mill illusion show trickery. What audiences soon realize though is that even after hearing how a trick is done, or even after seeing how it is done, they are even more perplexed. That is the true magic of Penn & Teller – they make you experience magic by questioning magic. So here is our list of Penn & Teller's Top Tricks!
10. Upside Down

In this classic routine from a February 1986 performance on Saturday Night Live, Penn & Teller set out to prove to their critics that they are not simply "comedy magicians." To do so, they intend to demonstrate that they are, indeed, the "best magicians in the world" by performing their magic on live television in front of a live studio audience. After a series of impossible (and gravity-defying) tricks, the camera pulls back to reveal the duo has been hanging upside down the entire time. What is so great about this is how Penn & Teller use their audience in different ways – the live audience members are all treated as accomplices who are in on the trick, whereas the home audience is being tricked into believing what the camera is framing for them is real. Extending this even further, Penn & Teller are making a very subtle critique of other magicians on television (including David Copperfield) who assert that everything is being performed live without any camera trickery.

9. Shadows

Shadows is an incredibly beautiful and innovative piece of magic that Teller has been performing now for over 40 years. In the routine, a single rose sits in a vase on a small table and its silhouette is projected onto a large white piece of paper on an easel behind. Teller uses a large knife to "trim" the shadows on the paper, and whatever he does to the shadow immediately happens on the real rose more than a meter away. The silent routine is simply staggering to behold. What is also of note with Shadows is the fact that Teller was able to successfully win a lawsuit in 2014 against a Belgian man who copied the illusion on YouTube and offered to sell his secrets.

8. The Second David Letterman Performance

Penn & Teller's second appearance on Late Night with David Letterman from 1985 is probably the one that most people remember the most. Their segment starts out with a very cheesy magic show complete with Penn singing "Do you Believe in Magic" as Teller makes a card house appear and pulls a bunny from a top hat. Letterman himself describes the routine during the interview portion of the bit as "lame." But the real kicker is when Lettermen tells them that he wants to be surprised by magic. Teller gets up and removes the bunny that is sitting on a top hat on Dave's desk directly in front of him. He then lifts up the top hat to reveal hundreds of cockroaches that immediately begin to swarm all over. Letterman freaks. In a 2015 article that Penn wrote for CNN, he revealed that, "After Penn & Teller's first appearance on his show, Letterman himself took us aside and told us privately to hit him as hard as we could in our next appearance. He asked us to be as mean to him as possible and not to let him know in advance what we were going to do." The result is one of the all-time best (and disturbing) bits of magic on television.

7. Magic Bullets

The Bullet Catch trick is one of those tricks in magic that has become notorious through its own mythologizing over the years. Yes, the trick is dangerous. Yes, the famous magician Chung Ling Soo died performing the trick. The framework of the trick is simple: a spectator makes an identifying mark on a bullet. The bullet is put into the gun. The gun is fired at the magician. The magician catches said signed bullet in his or her teeth. Is the trick exciting to watch in its standard form? Not really. Think about it, can the average audience member really even see a tiny mark on a tiny bullet all the way down on a giant stage? Probably not. When Penn & Teller perform this trick though, they put the primary focus not necessarily on the bullet reveal, but rather on the inherent danger of the trick, creating suspense for the audience. They do a double bullet catch, each firing a .357 Colt Python at one another. The deafening boom when they fire the guns punctuates the tension they create during the routine and makes the audience's hearts skip a beat.

6. Cell Fish

One of the quintessential tricks in magic is making something disappear and then reappear again in some unexpected place. Penn & Teller take this trick to the absolute limit though. The duo invites an audience member onto the stage to film what it is they are doing using his or her own cell phone. Penn & Teller then make the phone disappear, and when they have someone in the audience call the missing cell phone number, a muffled ringing is heard. The phone is then revealed to have reappeared in the most unique of places. We won't give away the surprise (a knife is involved, that is all we will say), so be prepared to avert your eyes if you are squeamish at all.

5. Casey at the Bat

What makes Penn & Teller so great is the fact that they can take a trick that most audiences are familiar with and turn it on its head. Take for instance the standard straitjacket escape. In the early twentieth century, Houdini would be hoisted by a crane high above crowds on the streets below to escape from a straitjacket upside down. Copperfield did so above a bed of flaming spikes on his 1993 television special, The Magic of David Copperfield XV: Fires of Passion. For Penn & Teller though, the concept is simple – Teller must escape from a straitjacket while hanging upside down before Penn finishes reading Casey at the Bat. The fact that Penn instantly speeds up to try and make Teller fail at his task turns this trick into a hilarious piece of performance art.

4. World's Largest Card Trick

Let's face it; card tricks can be a bit mundane. Sure, in the hand of a master they can make one question his or her fundamental belief structure of how the physical world operates, but a lot of time the spectator is faced with the dreaded, "pick a card, any card," from a magician and then forced to endure a meandering path to a final reveal. Penn & Teller though perform a card trick unlike any other. The "cards" are printed on four-foot by three-foot sheets of steel and the entire deck weighs in at over 1,000 pounds. To shuffle the cards, Penn & Teller use exactly what you would expect – two forklifts.

3. Bleeding

Back in the early 1990s, before Penn & Teller were headlining their own theatre at the Rio, I saw them perform at Bally's and this is the routine they ended their show with. They both stripped naked on stage, covered only be a small screen held by two spectators that covered the magicians from their waists to just below their knees. The spectators would confirm the duo were, indeed, naked. Penn & Teller would put on two large white t-shirts and then produce all manner of items out of thin air. The effect was absolutely stunning. To cap the routine off though, and in true Penn & Teller fashion, they would then produce two top hats and put them on, dumping copious amounts of blood all over themselves. The ending of the routine was shocking to the unsuspecting audience. The best part about this routine though was the fact that Penn & Teller would do their traditional meet and greet out in the lobby, still wearing only the white t-shirts and completely covered in blood. I still to this day have an autographed poster with their bloody fingerprints all over it.

Unfortunately, Bleeding is not on the internet so we bring you their beautiful "Shadows" in the video above instead.

2. Silverfish

Okay, this is not technically a Penn & Teller trick since it involves only Teller and an audience member, but it is too beautiful of a piece of magic to not make our list. In the routine, Teller has a spectator from the audience sit in a chair on stage. He hands her an empty fishbowl and then proceeds to reach into a clear tank of water to pull invisible silver dollars from it. When he drops them into the fishbowl though, the spectator sees that he really is producing actual silver dollars. The ending of the trick is one of the most dazzling pieces of magic you can ever witness.

1. Water Tank Trick

This is hands down, the best card trick you will ever see. Combine a version of Houdini's Chinese Water Torture Cell with a simple card trick and then add to that Teller's untimely death on stage in full view of the audience and you have an absolute modern classic of magic that will have you laughing uncontrollably. What more could you ask for in a trick?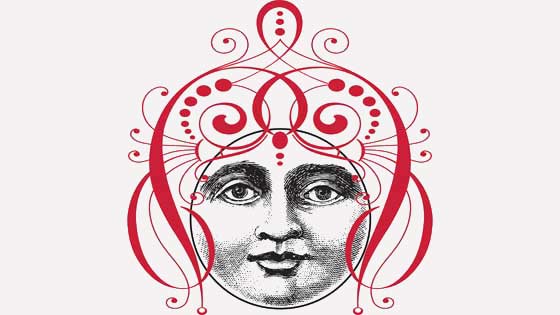 The Magic Oracle is a FREE site but I still must pay dastardly server fees! Please, donate ANY amount... $1, $5, $10, why not $1 million?
In gratitude, I'll summon a magical Discount on ALL items for you in my lucky Magic Swag Gift Shop. THANK YOU for keeping magic alive... and me, a Jolly Genie!
So, what do you think? There are so many great routines that didn't make this list that probably should have (I'm thinking immediately of Shadows). What are your thoughts? Get in contact with us and let us know!
Now Trending...