BEST MAGIC SHOWS IN AMERICA 2019
Of course you've heard of the biggest magicians and illusionists of our time who perform with those big New York magic shows or Las Vegas illusion shows but there's more to magic than the handful of performers that have seven (or eight!?!?!) figure marketing budgets. Today, you can see magic and illusions shows in almost every part of the United States that are fabulous and a REAL TREAT for a special evening out. The best way to find these gems near you is to ask working magicians where their favorite shows are located... and that's exactly what we've done for you. We're sharing our list of the Top Magic Shows in the United States that are excellent (alphabetical by state)....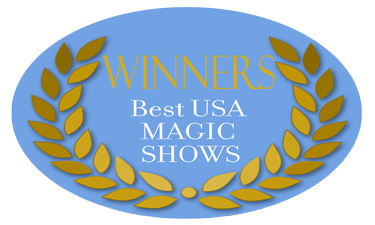 Best Arizona Magic Shows
2400 E Missouri Ave, Phoenix
2400 E Missouri Ave
Phoenix, AZ 85016

Carnival of Illusion is the longest-running Arizona theater show in history. With theaters in four Arizona cities, Carnival of Illusion consists of Roland Sarlot and Susan Eyed creating an exciting theatrical show with a Vaudevillian-inspired vibe for 125 lucky guests. Sprinkle in a touch of 1900s Parisian humor, shake and stir for 100 minutes, and enjoy the "Magic, Mystery & Oooh La La".
Best California Magic Shows
Now Trending...