What are the BEST Magic Shows (in Washington DC) for 2023?

Posted:
Washington DC was established in 1781 as the capital of the newly founded United States of America, and it is where you'll find the White House, traditional home of the President of the United States. There are reports of various magicians performing in the White House, supposedly as early as 1845 when Alexander Heimburger was invited to the White House to perform for President Polk. Since then many well-known magicians have been entertaining presidents, but as yet not one president has been made to vanish. Magicians have been making things disappear long before Washington DC was made into the capital. Coins, scarves, rabbits, birds, tigers, elephants and humans - they've all seemingly vanished in the blink of an eye. Ah. . . if only. Until then, head out on the town and enjoy a magic show, dream of things impossible, know that it is all an illusion and that you can't believe everything you see. Even in Washington. And when a break from all the political shenanigans is needed, head on over to Baltimore for even more magic.
ALL Washington DC Magic Shows TODAY
The Theater at MGM National Harbor
101 MGM National Avenue
Oxon Hill, MD 20745

The "bad boys of magic" have been wowing audiences in Las Vegas for over 20 years. Why bad boys you say? Well, they have the bad habit of revealing how it's done! But it never seems to take away from the amazing wow factor of what they do! Their act is surprising, clownish, and well... unconventional. They have been making headlines for years with their many TV shows, Broadway performances, and sold out runs. The chemistry between this duo is magical and P&T tricks are some of the best in the business.

Kellar's, Erie PA
1402 State St
Erie, PA 16501

This "modern magic and comedy club" is home to great magic and comedy every weekend. The club is themed after world renowned magician Harry Kellar, and other classic magicians, and is full of wonderful magic memorabilia, as well as interactive magic installations. Visit the lounge for a cocktail and some close-up sleight-of-hand magic during "magic hour", and be sure to see the show! Every weekend you will find wonderful new acts performing live on stage with the brightest stars from TV and stage.

Age Restriction: 21+


Capital Hilton
1001 16th St NW
Washington, DC 20036

Brian Curry has a secret. He's a mindreader, a human behavior expert, and a LIAR. The Good Liar show is certainly not your ordinary date night out. Brian will read your mind, predict your future and blow your mind. First date? Just be careful about what you might be thinking! Regardless, Brian will make sure you have an amazing time. Spoiler alert... Brian will actually let you in on some of his secrets. Or is he lying? You'll have to decide.

Show Duration: One Hour
Food and Drink: There is a hotel bar. You can bring your drinks into the show.
Age Restriction: 15+
Parking: Valet Parking is available at the Hilton. There is also a garage close by at 1100 15th St NW

See Website for Live Performances
Washington, DC 21230

Peter Wood is the Collector of the Impossible. This Washington favorite has received praise for his unparalleled showmanship. With a nod to the private parlour shows which hoodwinked the elite a hundred years ago, Peter Wood presents sophisticated conjuring and mental mysteries in an up-close setting. With intelligence and humor, Peter shares one-of-a-kind impossibilia: supernatural paintings, mysterious elixirs, mind-reading devices, and more.

Mayflower Hotel, Autograph Collection
1127 Connecticut Ave NW
Washington DC, DC 20036

Ryan Phillips and Mark Phillips are two of Washington's funniest magicians, one old and one new but both bringing snark and wit to the stage with true performance sklls and magical abilities. They have come together to create an evening out full of magical fun... the Magic Duel. They battle it out for the title of "The Evening's Best Magician". You get to vote at the end of the show. Be ready for lots of audience participation and fun. This show is geared towards adults and older teens (15+) and cocktail attire is required.

Food and Drink: Cocktails available on the premises. Drinks can be brought into the show.
Age Restriction: For ages 15 and up
Parking: Paid parking in nearby garage, or valet parking available. Also accessible by metro.


Illusions Bar and Theater, Baltimore MD
1025 S Charles St
Baltimore, MD 21230

Although not technically Washington DC, we felt that Baltimore was close enough. You can join magician Spencer Horsman each Friday and Saturday night for an entertaining 90-minute magic show. The bar is lovingly decorated in 1920s art deco style. There is a really long list of cocktails to enjoy in the bar before the show. Spencer comes from a family of Ringling Brother's Circus clowns and knows his way around life as an entertainer. This venue is often voted tops in town for a great date night. For guests 21 and older, and be forewarned there is a two drink minimum when seeing the show. It is recommended to purchase tickets in advance, as shows often sell out.

Show Duration: Show Duration: Each show is 1 hour long.
Food and Drink: Cocktails available on the premises. No food, although food can be brought in and eaten in the bar area.
Age Restriction: Younger audience members are welcome. One member of your group must be 21 or over.
Parking: Best accessible by uber or taxi.

Lord Baltimore HOtel
2020 O St NW
Washington DC, DC 20036

This recently opened magic and comedy spot is located in the historic Lord Baltimore Hotel. The intimate theatre seats 100 persons and is the perfect place to come for an evening. Stop first for a cocktail or a bite to eat in the LB Tavern downstairs, and then head up to the mezzanine for your show. Different performers are featured so check back often to see who is coming to Poe's Magic Theatre. Or stop in for a ghost tour! Reports of paranormal activity are frequent in this 22 story French Renaissance hotel.

Food and Drink: Food and drink are available in the hotel.
Parking: Accessible by uber or taxi. Paid parking in nearby garages.


Arts Club of Washington
2017 I St NW
Washington DC, DC 20006

David Morey and Savino Recine are your hosts for an evening of drinks, dinner and magic! Yes folks this is a dinner show, which is something that is getting harder to find. The show is at the Arts Club of Washington and for the price of one ticket, there is an open bar and buffet dinner preceding the 90 minute show. David and Savino are usually joined by one special guest magician, so there is lots of variety throughout the show. This show only plays once a month and often sells out, so get your tickets in advance!

Show Duration: Each show is 90-minutes long.
Food and Drink: Dining and cocktails included in ticket price.
Parking: Paid parking in nearby garages available.


Arlington Cinema and Draft House
2903 Columbia Pike
Arliongton, VA 22204

Wes Iseli has had a lot of experience in magic, considering he performs about 400 shows per year! To top it off, he has his own television show, Wes Iseli's Magiclife. And yes, he fooled Penn and Teller! Come see Wes in his family friendly show, and if you buy VIP tickets, you will get a meet and greet after the show with Wes, Natalie and Lana. Also included in the VIP package is a signed poster, a gift package, and VIP seating for the show.

Age Restriction: Those under 21 must be accompanied by and adult.

Washington DC Magic History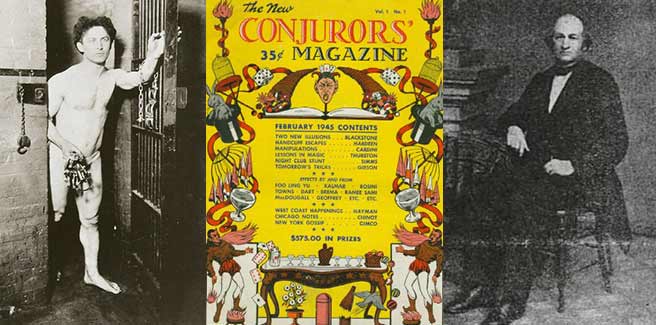 Washington DC is a city with history in spades (no pun intended). And in case you were wondering why "in spades" means a whole lot of something, you only have to look as far as the game of bridge, where the suit of spades is the highest of all the suits. Now where were we? Oh yes, Washington DC and its magical history. When it comes to Washington DC, there are plenty of exciting historical locations and events, museums galore, and famous homes such as those that once belonged to George Washington and Abe Lincoln. Being the capital of a new and powerful country and such a prestigious city, it also saw many a famous entertainer, including magicians, in its many theatres and halls as well as at the White House itself.
One of the earliest White House performances was by a magician known as Wyman the Wizard, who performed for President Lincoln on several occasions. Wyman lived in Washington DC for a time and held regular performances at the Odd Fellows Hall, located about half way between the White House and the Capital building. He was a very popular magician and was financially very successful. He was well liked, as he was purported to be both very honest and quite generous. He was said to have "gift shows" where every purchased ticket had a number that was good for some sort of prize. Even though he was well received, as with many well-known magicians over the ages, there was a rivalry between Wyman and one of his contemporaries, Compars Herrmann. Wyman challenged Herrmann to a type of magic duel, that was aimed at disputing the claim that Herrmann's illusions were all original. Wyman made his challenge in a local newspaper but Herrmann ignored him and the duel never took place. Hermann it seemed had dodged a bullet and in 1861 Compars Herrmann also performed for President Lincoln in the White House along with his young brother Alexander. They purportedly performed the "Second Sight Routine" which had previously been done by Robert-Houdin and his son. This was in some ways proof of Wyman's claim that Herrmann was riding on the great tricks of previous and contemporary magicians.
Another magician to perform regularly in the White House was Warren E. Simms who performed regularly for FDR and his mother. He gratuitously took the name "The White House Magician" after Eleanor Roosevelt mentioned that he was a favorite magician of hers. He was quite active in the world of magic and was known to also create magic apparatus for sale. One of his other talents was as a ventriloquist, just as Wyman the Wizard had been, as it was common for magicians to have other talents that they mixed into their routines. He acted as president of the Society of American Magicians from 1945-46 and was a founding member of both the Magicians Guild and the National Conjurers Association. He also was a contributor and technical editor to the Conjurors' Magazine, which today is known as Genii-The Conjurors' Magazine.
Other performers to grace the vast rooms of the White House have included Max Malini, Howard Thurston, The Pendragons, David Copperfield, Lance Burton and more recently David Blaine. One of the most famous magicians of all time, Harry Houdini, was however never to perform at the White House. He did perform in Washington DC on many occasions though, as it was part of his East Coast tour route. One of his visits in 1906 included a New Year's Day jail cell escape. The escape took place at the 10th Precinct after the current chief of police, Major Richard Sylvester, invited Houdini to try to escape what was considered one of the most modern and inescapable cells of the time. Houdini easily escaped 18 minutes later even after being locked behind five separate locks and handcuffed. Oh, and did I mention he was left naked in the cell, but re-appeared fully clothed? His clothes had been placed in the cell next door, which he was also able to break into. He later reported to a Washington journalist that he was treated rather poorly by the police chief who was described as having a "brutal threatening attitude".
But it gets even better! After this initial escape, he then performed another escape just two days later from the 5th Precinct under more strict controls. This time he passed through six locked doors in just 31 minutes. This all lead up to one of Houdini's most well-known prison breaks. After his first two Washington DC breaks, Warden J.H. Harris invited Houdini to escape from Murderer's Row at a prison along the Potomoc. He was shown to cell #2, the same cell that once housed Charles J. Guiteau, the man who assassinated President James Garfield. Houdini was stripped naked, searched, and left in the cell with the current inmate, a murderer named Walter Hamilton. It took Houdini only two minutes to break free and get dressed, and then just to make matters much more interesting, he opened all the other cells and moved the prisoners around. Twenty-one minutes later Houdini had managed his 64th prison break. Unlike police chief Sylvester, Warden Harris took all this stride and gave Houdini a glowing testimonial.
You may never be invited to a White House party or event, but then neither was Houdini. Some of the best magicians, illusionists and performers may never grace the halls of Presidents or Kings, but instead will be found in the theatres, halls, restaurants and public places around town. As the nation's capital, Washington DC is sure to attract a host of well-known performers, so if you are in Washington, keep your eyes out for the next Houdini to hit town and wow audiences with seemingly impossible feats of magic and illusion.
PAST Washington DC Magic Shows
Piff the Magic Dragon

Birchmere, Alexandria VA
3701 Mt. Vernon Ave
Alexandria, VA 22305

Piff is instantly recognizable! Who wouldn't be dressed up in a green dragon suit, holding a fluffy white chihuahua? It goes without saying that Piff's show is part magic and a huge part comedy. The comedy is dry, sardonic, and well... British. After all, Piff hails from Great Britain where he first honed his skills. His show allows for some audience participation and a little good humored ribbing. And if you like especially cute dogs, Mr. Piffles the chihuahua is an extra bonus. Throw in a showgirl named Jade Simone, and you've got an all-around entertaining time.

Adam Trent

National Theatre DC
1321 Pennsylvania Avenue NW
Washington DC, DC 20004

Adam is well known for his work with the Broadway smash show The Illusionists, touring with them for their first two fabulous U.S. seasons. He has since then created a solo show "The Illusionists Present the Magic of Adam Trent" which is fun for the entire family and includes many of his pieces from The Illusionists as well as new material. He is also known for his 10 episode TV series on Red Bull TV, called "The Road Trick: The Magic of Life on the Road". You get to travel with Adam around the world while he mystifies the people he meets with his magical abilities.

Magi-Whirl Gala Show

Rachel M. Schlesinger Concert Hall and Arts Center
4915 E Campus Dr
Alexandria, VA 22311

The I.B.M. Ring 50 will present its annual Gala Magic Show which is open to the public. Tickets are reasonably priced and the show will feature several performers including Gustavo Raley and Jessica Jane. Come out for an evening of magical fun. The show also features award winning juggler Niels Duinker. The show starts at 7pm, but close-up magic will be performed before the show in the lobby from 6-7pm. Get your tickets early, as ticket prices will cost more if purchased at the door.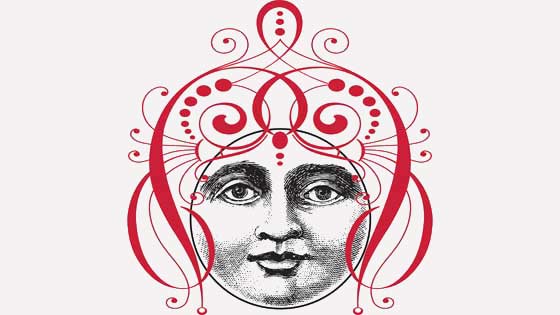 The Magic Oracle is a FREE site but I still must pay dastardly server fees! Please, donate ANY amount... $1, $5, $10, why not $1 million?
THANK YOU for keeping magic alive... and me, a Jolly Genie!
Now Trending...