What are the BEST Magic Shows in Philadelphia for 2021?

Posted:
Today you will find great magic shows in Philadelphia including A Couple of Magicians, Smoke and Mirrors Magic Theatre, Shreeyash Palshikar, and more. And although you may not know it, Philadelphia was home to some rather famous magicians... some remembered and some forgotten. Raymond Joseph Teller of Penn and Teller fame is certainly one you may have heard of. Today, magic is going strong in Philly, so grab a Philly Cheesesteak, indulge in a Whoopie Pie, and visit one of these amazing magic shows. Here are the Best Magic Shows in Pennsylvania.

ALL Philadelphia Magic Shows TODAY
American Music Theatre
2424 Lincoln Hwy E
Lancaster, PA 17602

See five fabulous acts rolled into one evening's performance. The Masters of Illusion brings five top-named magicians to the stage, with large-scale effects and awe-inspiring feats. You will be treated to thrills, comedy and modern illusions that will take your breath away as well as having you laughing out loud. The show has traveled throughout the US to huge audiences. It also is a popular show on the CW Network.

American Music Theatre
2425 Lincoln Hwy East
Lancaster, PA 17605

Magician/Comedian Justin Willman is the star and creator of the hit Netflix series Magic for Humans. His Magic For Humans: In Person tour is an intimate evening of mind-blowing magic, comedy, and unexpected surprises that will leave the whole family wonderstruck. He's a regular on The Tonight Show, Ellen and Comedy Central, and he's nearly broken the internet several times with over 200 million video views and counting. Without spoiling any surprises, it's safe to say you've never seen a show quite like this.

Age Restriction: All Ages


The Wind Creek Event Center
77 Sands Blvd.
Bethlehem, PA 18015

Piff is instantly recognizable! Who wouldn't be dressed up in a green dragon suit, holding a fluffy white chihuahua? It goes without saying that Piff's show is part magic and a huge part comedy. The comedy is dry, sardonic, and well... British. After all, Piff hails from Great Britain where he first honed his skills. His show allows for some audience participation and a little good humored ribbing. And if you like especially cute dogs, Mr. Piffles the chihuahua is an extra bonus. Throw in a showgirl named Jade Simone, and you've got an all-around entertaining time.

The Grand Opera House
818 N Market St
Wilmington, DE 19801

Justin Willman is on the road with his Magic For Humans: In Person tour, a show with oodles of incredible magic, illusion, and laughs. What is special about Justin? Well, for one thing, his quirky sense of humor. You might have seen him on his latest Netflix specials, Magic for Humans where he levitates while doing goat yoga, (yes I said goat), and does some very funny stuff with kids and marshmallows. Beloved by TV hosts such as Ellen and presidents such as Barack Obama, Justin has made a mark with his sometimes silly, but always fabulous illusions. His touring show is suitable for young and well... not so young.

Age Restriction: All Ages


Parx Casino
2999 Street Rd
Bensalem, PA 19020

Michael is probably best known for his television show The Carbonaro Effect. He is a prankster at heart, and on his show he would pose as a regular Joe who then pulls magic tricks out of his hat (so to speak) to freak out the unsuspecting public. His sometimes ridiculous explanations for what was going on, (never letting on that it was magic), made the situation even funnier. In his live show Michael brings all his wit and quirky humor to the stage, with sleight of hand, performance art and bizarre antics that will surely make for an evening of upbeat fun.

Clarion Hotel
6426 Lower York Rd
New Hope, PA 18938

This show has so much to offer with not one but two magicians! Francis Menotti and Lindsey Noel are a Couple of Magicians. Their show features illusions, mind-reading and more. And what's more is they've gone virtual! Join them every Saturday Night at 8 p.m. on their Couple of Magicians Facebook Page for a live family-friendly show.

Wayne Bed and Breakfast Inn
211 Strafford Ave
Wayne, PA 19087

Jadoo means magic in India and Shreeyash is crazy about this dying tradition. Once an entertainment sought by royalty, and an artform that has been practiced for hundreds of years, the jadoowallas are now disappearing. Shreeyash has spent years in India studying with the traditional jadoowallas and brings this special form of magic to audiences a few times a year. Shreeyash holds a PhD in South Asian studies, and is an assistant professor at Albright College. His love of magic started at an early age and he continues to share this love of the mystic eastern masters blended with the west whenever possible. His show Intimate Illusions can be seen at the Wayne Bed and Breakfast Inn, where he performs in a historic mainline Victorian drawing room.

2840 Pine Rd., Huntingdon Valley, PA
2840 Pine Rd
Huntingdon Valley, PA 19006

This specially designed 60-seat magic theater hosts a huge line-up of acts for both adults and younger audiences. Every seat in the house is a great seat and each act brings its own unique charm and abilities to the stage. On weekends, you can catch a family-friendly matinee or come back for an evening show (each magician having different age limits). Whether you see one of Philly's favorite local magicians or you catch your favorite illusionist on tour, you will always find something new, so you can keep coming back for more! Dress up a little or a lot, but no cut-offs or flip-flops.

Show Duration: Varies by show.
Food and Drink: Water and candy are available, as is the option to BYOB for consumption in the lounge before the show.
Age Restriction: The family magic shows are all ages and most other shows are 13+. Be sure to check each show before purchasing.
Parking: Parking out front in lot.


2110 Marlton Pike East, Cherry Hill NJ
2110 Marlton Pike East
Cherry Hill, NJ 08003

Have you ever wanted to put on your own magic show? Here's your chance to learn how, and supply yourself with some pretty nifty stuff to make it all happen. Why wait around for some famous (or even not-so-famous) magician to come to town, when you could be amazing your friends and family with some wicked new-found magic skills. Stop into Rick Saphire's Magic Shop and Theater for all things strange and wonderful. And if you just want someone else to do the magic, you can book a birthday party at the Magic Shop Theater and magically, everything is taken care of. Music, live magic, lessons and more!

The City of Brotherly Love and Magic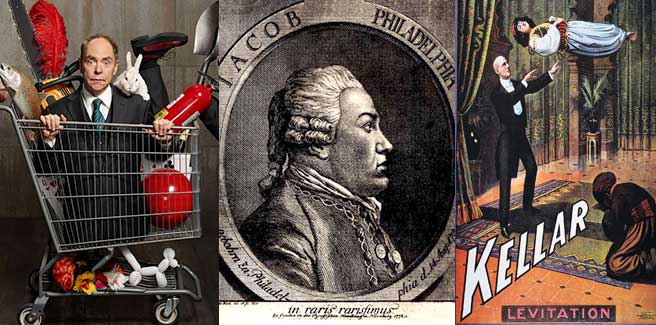 While Philadelphia might be the "City of Brotherly Love," it also has a history rich in magic. While not as magical in the modern sense, Philly started out as a hotly contested piece of land, between the native Delaware Nation and early Swedish settlers. Maybe they were irritated by the lack of lutefisk or just unwilling to live peacefully, but the Swedish settlers harnessed their inner Vikings, leading to multiple conflicts with the native peoples. The Delaware, though upset at the Swedish, had no qualms with English settlers and continued in their mystical traditions and daily lives.
The establishment of an independent United States government led to some family drama between parent nation England and this new unruly teenager demanding to be recognized as an independent nation. Philadelphia played a key role in the formation of this fledgling nation. Through a series of events—out gunned, out manned and out trained—the US pulled off the mother of all magic tricks and beat the pants off England. New country, new possibilities and a quickly growing population led to the growth of Philadelphia. As the city grew, so did the want for entertainment. Soon, magic shows were astounding audiences throughout Philadelphia.
Jacob Meyer was born in Philadelphia in 1735 and grew to become a famous magician, though he would later balk at that title. Meyer changed his name to Jacob Philadelphia and was even known as Philadelphus Philadelphia in a more dramatic title. A lover of the occult, Philadelphia traveled throughout Europe performing a myriad of feats ranging from mind reading to exorcising ghosts. Philadelphia's talent with the phantasmagorical made him famous.
Later magician Harry Kellar took his talents with misdirection magic and made himself and the city of Philadelphia famous. As Kellar grew in fame, he took a chance and opened an Egyptian Hall in 1884, making this venue the hot spot for magic in Philadelphia. The hall was closed after 264 performances but was later re-built and re-opened in 1891. Kellar was famous for his illusions and misdirection with his notable tricks like the Levitation of Princess Karnac, the Nested Boxes, and the Vanishing Lamp. His use of distraction left audiences speechless and mystified.
Moving into modern-day magic, a very quiet Raymond Joseph Teller from Philadelphia, practiced his form of odd-ball illusions that later landed him as the silent side-kick to a Mr. Jillette. Thus, the magical pairing of Penn and Teller was born. With skillful sleight of hand and illusions, Penn and Teller have become a staple in the world of magic. Nowadays, Philadelphia is the scene for smaller, more intimate magic shows, focusing on skill rather than showmanship. Philadelphia is and has always been a place of magic.

PAST Philly Magic Shows
The Amazing Kreskin

Centre Bridge Inn
2998 River Rd
New Hope, PA 18938

The Amazing Kreskin has been impressing audiences for more than 60 years with his mentalism act and his predictions. This 83 year old performer has seen his share of success with his own television show, a board game, and a boatload of books. He became a household name by frequently being a guest on every late night talk show since they began. He even has offered a million dollars to anyone that can prove that he is not legitimate, and that he uses secret assistants or hidden electronic devices. Check out his show and see if you can figure out how he does it. Maybe you will claim that cool million.

Masters of Illusion

American Music Theatre
2424 Lincoln Hwy E
Lancaster, PA 17602

See five fabulous acts rolled into one evening's performance. The Masters of Illusion brings five top-named magicians to the stage, with large-scale effects and awe-inspiring feats. You will be treated to thrills, comedy and modern illusions that will take your breath away as well as having you laughing out loud. The show has traveled throughout the US to huge audiences. It also is a popular show on the CW Network.

The Illusionists

Merriam Theatre
250 S Broad St
Philadelphia, PA 19102

Why see just one magic act when you can see a whole bunch of different acts all in one night! The Illusionists feature such acts as The Daredevil, The Deductionist, The Inventor, The Manipulator, and The Trickster. These shows have a rotating cast of performers and each performer has their own flavor and style, keeping the evening fresh and fun. The show is full of drama and technical thrills, as well as some heart-stopping moments. If you miss them in Philly, they regularly perform a NY illusion show.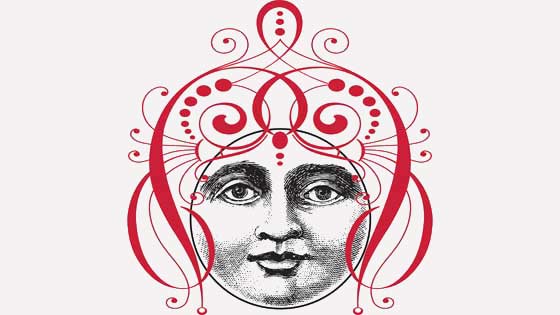 The Magic Oracle is a FREE site but I still must pay dastardly server fees! Please, donate ANY amount... $1, $5, $10, why not $1 million?
In gratitude, I'll summon a magical Discount on ALL items for you in my lucky Magic Swag Gift Shop. THANK YOU for keeping magic alive... and me, a Jolly Genie!
Now Trending...