What are the BEST Magic Shows (in Pigeon Forge) for 2023?

Posted:
Pigeon Forge has some of the best Magic in Tennessee including Chris Collins and Eric Dobell, Terry Evanswood, and the Winter Carnival of Magic. Pigeon Forge may be a town with just over 6,000 residents but it receives 11 million visitors each year! A series of shrewd business deals and a few roads in just the right places have made it a tourist and entertainment mecca. If you are looking to find magic in Tennessee, look no further than the main street of Pigeon Forge. Enjoy the best magic that Tennessee has to offer.
ALL Pigeon Forge Magic Shows TODAY
Pigeon Forge: A Place of Magic and Wonder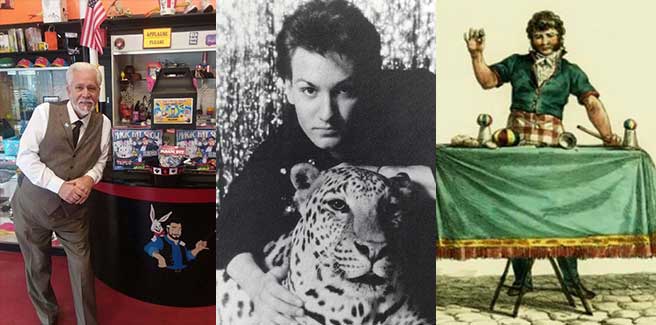 Pigeon Forge seems like a most unlikely place to establish a world-famous entertainment mecca. However, with amazing acts, music, theater, dancing, magic, theme parks and the help of Dolly Parton, it has become a true entertainment contender. Most people probably wonder, how did this happen? The answer to that is magic!
Pigeon Forge was originally Cherokee hunting grounds, with the Cherokee hunters making trails as they traveled. These trails were so good that early settlers used them to move in and set up house much to the Cherokee tribes' chagrin. The usual happened after that. White settlers started farming and building, and members of the native population started to mix it up with the settlers in hopes of them leaving. But like the weird kid who shows up after school and won't go home because your house has better snacks, the settlers didn't leave. The settlers settled, and the Cherokee were constrained to their own area through a series of treaties. Pigeon Forge itself stayed a relatively unknown and largely hard to access mountain town. . . that is until the twentieth century.
In 1961, two visionary brothers, Grover and Harry Robbins, saw a place for entertainment where everyone else saw hills and trees. The Rebel Railroad was the first official attraction in Pigeon Forge. Later changing to the Goldrush Junction, this interactive attraction brought in people from miles around. Seeing Pigeon Forge as a burgeoning entertainment center, soon other entertainers came to set up their acts. And then the magic began.
In 1969, Doc Waddell opened his first magic shop in Gatlinburg, and he and his sons have been encouraging young magicians and spreading the magic ever since. He now owns several magic shops including one at The Island in Pigeon Forge. When a child experiences magic for the first time, becoming a magician sometimes seems to be the only path in life worth living, which is exactly what happened to Doc as a young man. One day a magician was visiting his school, and when that conjurer pulled a coin from behind Doc's ear, it was as if he had been touched with a magic wand and his life changed. A visit to his magic shop has become a tradition for many families visiting Pigeon Forge.
Fast forward to 1985. Pigeon Forge was then a growing entertainment destination with Silver Dollar City and Magic Land competing for customers. The Herschend brothers wanted to obliterate the competition, so they proposed to partner with world famous country music star Dolly Parton to create a whole new park called Dollywood. With the help of the buxom-blond songstress, Dollywood became the crowning achievement of Pigeon Forge. And the acts just kept coming. Soon, the variety and number of shows exploded and magic acts became a prime attraction. The Comedy Barn was one particular place that hosted, and continues to host, multiple shows including fun and amazing magic acts.
Terry Evanswood, revered as the longest-running headliner, is Pigeon Forge's own Houdini. Terry was the youngest magician to perform at the Magic Castle and received a Merlin Award. After performing across the globe, Terry chose Pigeon Forge as the place to set down roots and perform. With his show, The Wonders of Magic, Terry astounds guests with sleight-of-hand, large illusions and escape artistry. He consistently provides fun and amazement with his brand of magic.
As the popularity continued to grow, more and more magicians and illusionists flocked to Pigeon Forge to amaze audiences with their magical craft. From comedy hypnosis to new performers Chris Collins and Erik Dobell, and their magic show Impossibilities, magic and illusion have taken hold in Pigeon Forge. Visitors and customers leave sore from laughing, amazed at the magic, and possibly clucking like a chicken due to being hypnotized in the show. Even the famous Smokey Mountain Opry got in on the magic act more recently with the addition of the show Magic Beyond Belief with illusionist Darren Romeo.
PAST Magic Shows in Pigeon Forge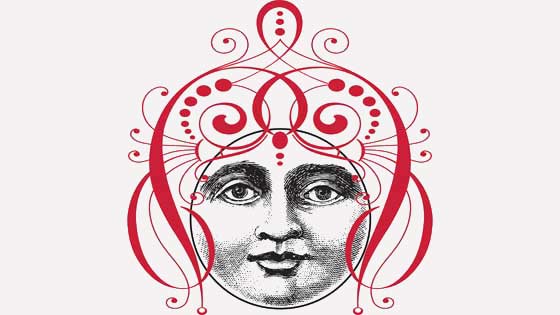 The Magic Oracle is a FREE site but I still must pay dastardly server fees! Please, donate ANY amount... $1, $5, $10, why not $1 million?
THANK YOU for keeping magic alive... and me, a Jolly Genie!
Now Trending...