What are the BEST Magic Shows in Phoenix Arizona for 2021?

Posted:
During the summer when it is hot and dusty outside, you can always head inside where it is cool to catch some magic including Carnival of Illusion, Eric Giliam, and many other touring artists. Or maybe you are escaping the snowbound northern states which is a popular winter past-time, and so is magic in Phoenix. We've compiled a list of the best Phoenix magic shows so that snowbirds and locals alike can add a little fun and excitement to their entertainment schedule. Phoenix gets a lot of traveling illusion shows at the many venues scattered throughout the area, and they also have some great long-standing acts that thrill audiences week after week. Keep checking back to see who might be coming to town. Phoenix may be hot, dusty and dry, but we're here to help you whet your appetite for some great magic.

What are the Best Magic Shows in Phoenix and Scottdale Now?
Arizona Biltmore Resort
Carnival of Illusion
Phoenix, AZ 85016

Carnival of Illusion is Arizona's longest-running magic show. You can see them at four different venues throughout the Phoenix and Tucson areas. Their intimate parlour show features Roland Sarlot and Susan Eyde, whose fun banter and magical abilities will have you engaged, thrilled and stupefied. This is up-close magic with lots of audience participation and a generous sprinkling of the intimate and personal. Check their website for dates, locations, and availability.

Show Duration: This show is 90-minutes with an intermission.
Food and Drink: Concessions available at all venues. All Phoenix venues have a bar.
Age Restriction: For ages 12 and up.
Parking: Parking varies by venue. Tucson parking is free.


Virtual Live Online Shows
Phoenix, AZ

Join Scott Silven, illusionist, mentalist and performance artist, in his latest online interactive experience. This show will connect you with Scott, in his home in Scotland, and with amazing feats of illusion and imagination. Focusing on the concepts of place and home, this show is limited to 30 participants. It is recommended that the high-definition audio and visuals are enjoyed on an individual basis.

Show Duration: Approximately 55-minutes
Age Restriction: Recommended for ages 14 and up


Chandler Center for the Arts
250 N Arizona Ave
Chandler, AZ 85225

Eric became fascinated with magic at age 12 when David Copperfield came to his home town of Anchorage Alaska, and Eric decided to make magic his life's work. He and his lovely assistant will perform a variety of magic classics as well as some of his own special unique illusions. Eric has performed around the world and now makes Phoenix Arizona his home. You will often find him traveling all around the Southwest with his magic. Eric has a show that he does once a year in Chandler Arizona. Please check his website for the next planned date for this yearly show.

Phoenix & Scottsdale Arizona Magic History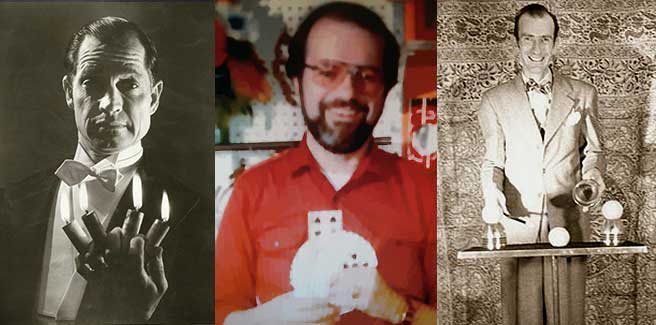 Arizona holds a peculiar beauty and magic—from the Grand Canyon to the petrified forest—it's an unusual place to find this mix. Most people wouldn't think of the desert as in this way, but Phoenix, Arizona is exactly that, a place of beauty and steeped in magic.
Way, way, waaayy, back in history there was a large patch of desert that looked great to the native peoples. So, they decided to build a civilization that thrived. Starting with the Hohokam tribe, who broke ground in the greater Phoenix area, they were eventually succeeded by the O'odham and other tribes. The heavy use of canals to divert water and make the ground farmable was a modern engineering feat that must have looked like magic to the newer kids on the block—the Spanish. And like almost every historical tale of discover and conquer, the Spanish showed up to claim that dry and dusty land for Spain. Maybe they realized it was really hot, or they couldn't figure out the magic of using canals, but they didn't do much exploring and/or building before 1800. Though with their "advanced" technology they must have appeared very magical to the native peoples.
As westward expansion thrived, people wanted the thrill of living on the surface of the sun, so they migrated to Phoenix in hopes of making a good life for themselves. And then it happened, the late 1800s saw Phoenix and the surrounding areas become incorporated into a city. Fast forward a century with the inclusion of the railroad and abracadabra, Phoenix is a thriving city. Post World War II saw the city swell with GI's returning to the land where they were trained. Shops, businesses, and entertainment also swelled to meet the demand of a growing city.
One pioneering magic entertainer was Bert Easley. Born in 1904 in Shawnee, OK, Bert migrated to Arizona in 1917 and started performing magic tricks during the Great Depression. Changing his focus from song and dance to magic, meant he had a paying job at a time when there were too many entertainers, none of which were making any money. Bert worked as a professional magician until 1947, when he returned to Arizona and opened his much beloved Bert Easley's Fun Shop in Phoenix.
Jack Sutherland was one of Easley's best salesmen and a practiced magician. He had a slick, almost Vegas style about him, and he was to become good friends with Harry Anderson, a well-known actor and magician in his own right. Jack loved to crack jokes and help the up-and-coming magicians learn new techniques and illusions. Jack eventually left Easley's to start his own business called Sun Magic. All seemed well in Jack's world until the fateful day when he was murdered. He was unable to magically dodge the bullet that killed him, shot by a jealous ex-boyfriend of his then wife.
Another magician who helped shape the Phoenix magic scene was Danny Dew. Danny was born in Mississippi but studied dance in St. Louis, before joining the Vaudeville scene. As part of Vaudeville, Danny fell in love with magic and started to study. He studied under greats like Vernon, Silent Mora, and Emil Jarrow and quickly became a talented performer. He and his wife settled in Arizona in 1944 and he continued to wow audiences with his magic. Contemporaries Bert and Danny weren't satisfied with simply pulling rabbits out of hats, and so they formed a magic club called Ring 55. The original founders were known as the Mystic 13 and oddly enough, very little is known about this mysterious founding group. Later, the group became part of the International Brotherhood of Magicians and rebranded themselves as IBM Ring 55 Magic Club. The club is still active today with some of the best magicians the area has to offer.
Today, there is no shortage of entertaining and mind-bending magic shows and illusionists. Artists like Carnival of Illusion, or other world-class acts, perform regularly for those who live in Phoenix or are just passing through. Phoenix truly is a place of magic.

PAST Scottsdale & Phoenix Arizona Magic Shows
Lance Burton

Casino del Sol
5655 W Valencia Rd
Tucson, AZ 85757

Lance Burton is one of the 20th centuries most famous magicians. As far as stage magicians go many think of him as the best, after ruling the Las Vegas scene for over 30 years! Lance officially retired in 2010, but often performs for charity. Now Lance returns to the stage for a few special shows. So although this show is not specifically in Phoenix, we think this one is totally worth checking out. If you love magic, you'll want to be able to say, "I saw Lance Burton!"

Justin Willman

Orpheum Theatre
203 W Adams St
Phoenix, AZ 85003

Justin Willman is on the road with his Magic in Real Life tour, a show with oodles of incredible magic, illusion, and laughs. What is special about Justin? Well, for one thing, his quirky sense of humor. You might have seen him on his latest Netflix specials, Magic for Humans where he levitates while doing goat yoga, (yes I said goat), and does some very funny stuff with kids and marshmallows. Beloved by TV hosts such as Ellen and presidents such as Barack Obama, Justin has made a mark with his sometimes silly, but always fabulous illusions. His touring show is for all ages.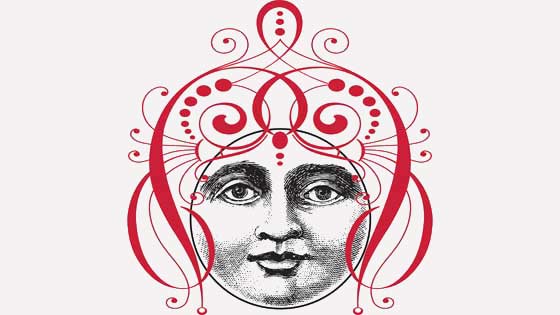 Enter the HEROIC YOU to my rescue...
The Magic Oracle is a FREE site with resources for magicians and magic-lovers all over the world. Sadly, I must still pay DASTARDLY server rental, bandwidth, and tech fees which are KRYPTONITE to my great and magical genie powers.
I need cash... MORTAL CA$H! Please donate any amount... $1, $10, why not $100? (In gratitude, I'll summon a magical Discount on ALL items for you in my lucky Magic Swag Gift Shop.) THANK YOU for keeping magic alive... and me, a Jolly Genie!
Arizona may be a desert geographically but it is not a desert magically. With weekly illusion shows in multiple cities and regular traveling shows too, Phoenix magic shows have a long and rich magical future. Check out more Phoenix events today.
Now Trending...